What Ariana Grande's Off The Table Lyrics Really Mean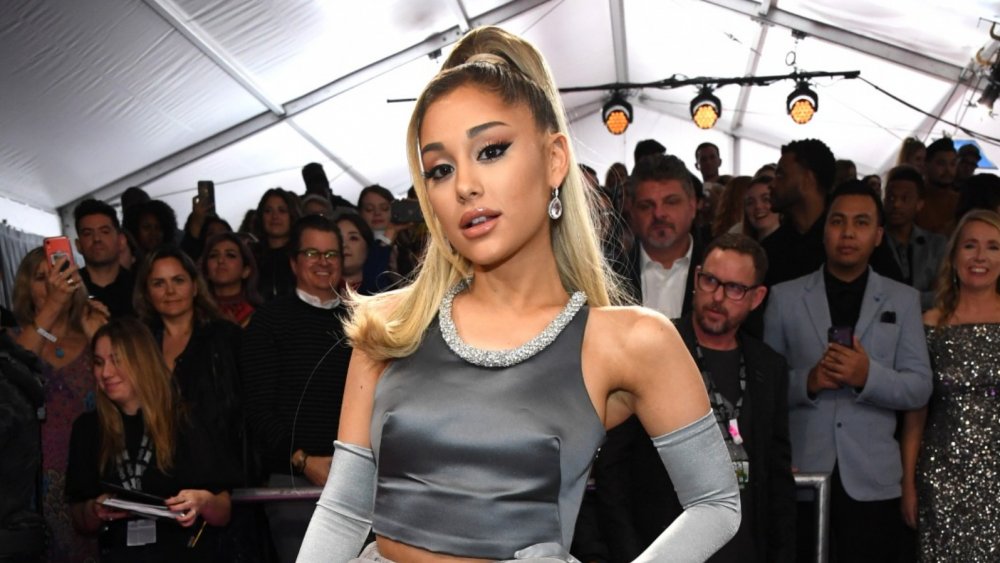 Kevin Mazur / Getty Images
After teasing it to fans in a tweet a couple weeks ago, Ariana Grande released her new album, Positions, today (via Pop Buzz). One thing's for sure — if you're in the mood for a good cry, this album has some inspiration for you. Sure, Positions is stacked with Grande's expected brand of sultry pop and it features some buzzworthy collaborations with fellow hitmakers like Doja Cat and Ty Dolla $ign. But "Off the Table" — Grande's emotional duet with The Weeknd — is the track that seems to have fans reaching for the tissues as they press "play" again and again.
The lyrics to "Off the Table" begin "Will I ever love the same way again? / Will I ever love somebody like the way I did you? / Never thought you'd be so damn hard to replace", causing many fans to point to Grande's late ex, rapper Mac Miller, as the inspiration for this heart-wrenching ballad. The two dated for almost two years, from 2016 to 2018, according to The Sun. They broke up in May of 2018, vowing to remain best friends, but just four months later Miller passed away. Twitter user @abelsafterparty spoke for many fans when they said, "Off the Table is about mac i'm crying myself to sleep tonight." Grande seems to have effectively channeled her lingering grief into this track, for sure, but she's left room for the current object of her affection, too.
Fans are saying The Weeknd sings from Dalton Gomez's point of view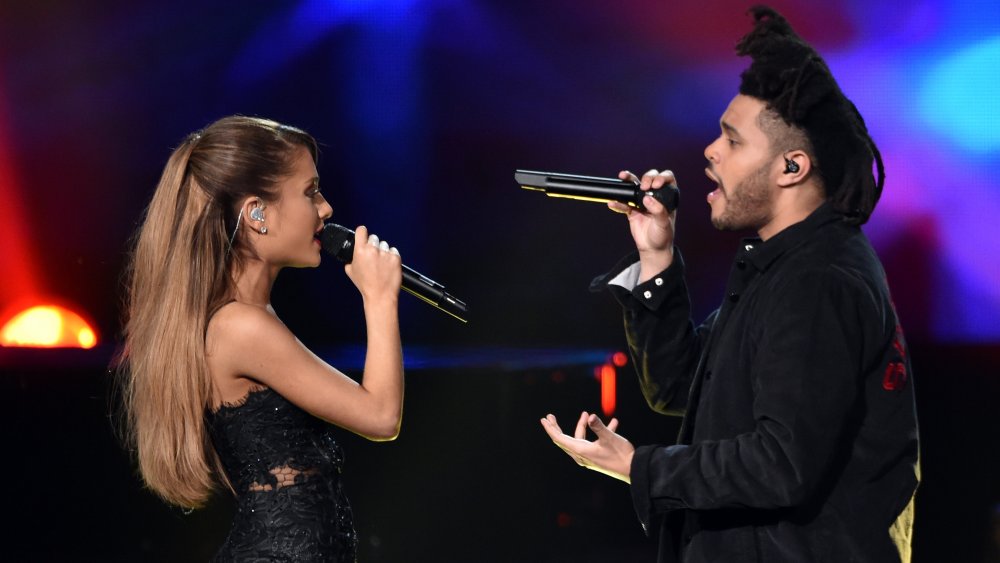 Kevin Winter/Getty Images
As Ariana Grande rounds out the first verse of "Off the Table" with questions like "If I can't have you, is love completely off the table? / Do I sit this one out and wait for the next life?" and, "Should I be goin' too steady? / But I just wanna know is love complеtely off the table?", fans speculate she's referencing her feelings for current boyfriend Dalton Gomez. According to Insider, Grande began dating the 20-something luxury real estate broker around January of this year, shortly after her split with Saturday Night Live star Pete Davidson. Considering Gomez's Instagram is somewhat of a shrine to Ariana, and she hasn't been shy about showing him off on her IG stories, it's fair to say the two are in love... or at least in serious "like".
So, when The Weeknd's verse swoops in to answer Grande's uncertainties in "Off the Table", fans assume he's singing from Gomez's point of view. He croons, "I'll wait for you / Even though it always feels like I'll be number two / To someone you can't hold anymore / If you let me in, I'm ready to give you what I couldn't before / 'Cause I got you, girl, let me help you through it." Aaaand... our hearts literally just burst. We're pretty sure this fresh collaboration from Ariana Grande and The Weeknd, and a good cry, is just what 2020 needed.