What Ariana Grande's 'Love Language' Lyrics Really Mean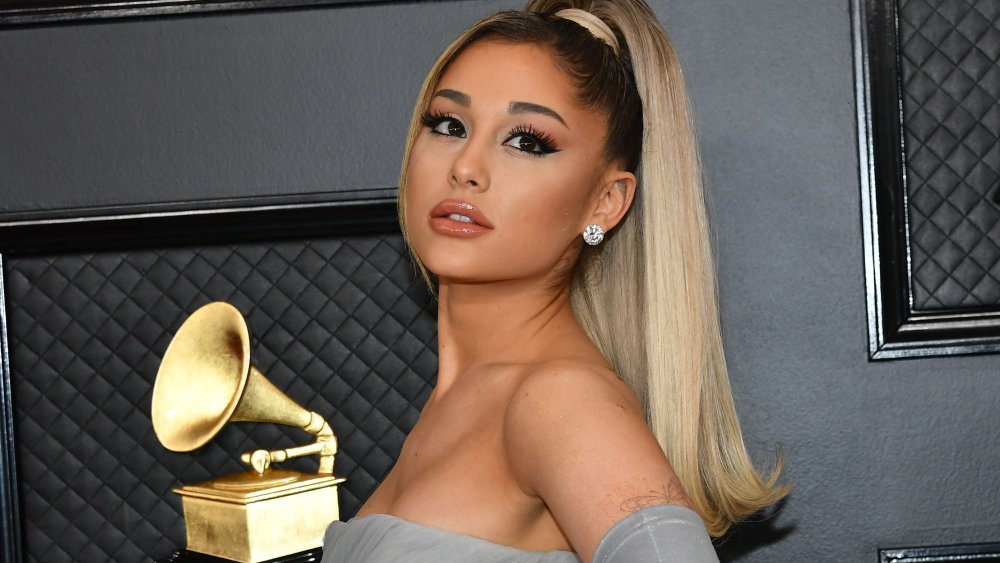 Amy Sussman/Getty Images
Leave it to Ariana Grande to swoop in and rescue 2020. At midnight, the pop singer-songwriter dropped her sixth studio album, Positions, surprising and delighting her millions of eager fans. The drop comes just one week after releasing a single of the same name. After a rocky few years that included the death of her ex-boyfriend Mac Miller and a very public breakup with SNL-alum Pete Davidson, the 27-year-old delivered a joyful, upbeat body of work celebrating the happiness of her newfound relationship.
In addition to features from music megastars like The Weeknd and Doja Cat, Grande gives fans an inside look into her life with boyfriend Dalton Gomez, which up until now, she has kept pretty private. TMZ first spotted the pair together in February of 2020, and in March, People's sources confirmed their happy relationship. But for the most part, because Gomez is a real estate agent and not in the entertainment industry, they've been able to stay out of the limelight. Finally, Grande is ready to open up: Positions, which NPR calls her "most explicit" work to date, is chock-full of cheeky confessions — notably, the album's smooth and sweet 11th track, "love language".
"Love language" is a cheeky ode to Grande's happy relationship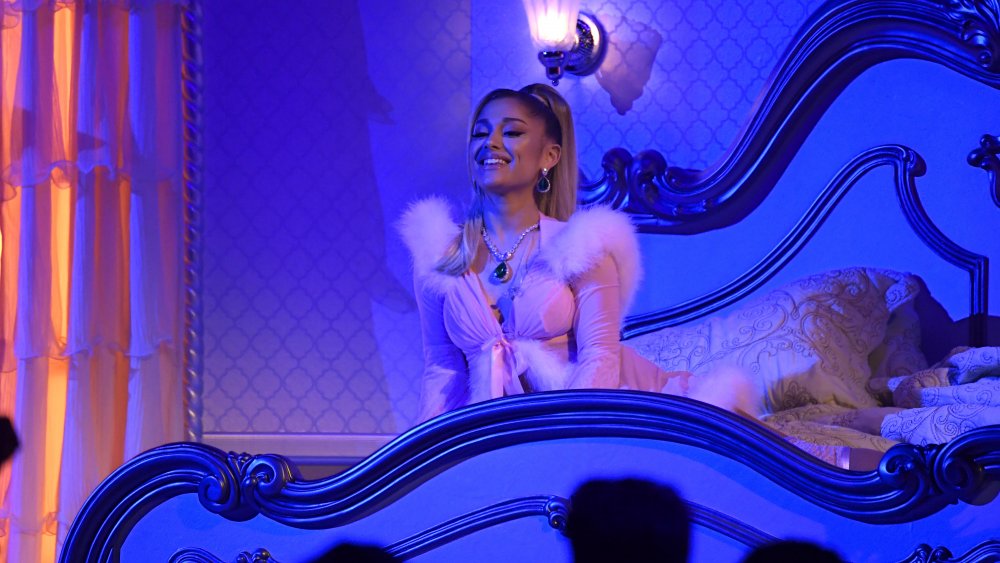 Kevork Djansezian/Getty Images
Grande channels smooth R&B on "love language", a "glittery pop hit", according to The Guardian. In it, she divulges all the ways that Dalton makes her happy. "You soothe me, you hold it down with every word you speak", she croons. "Baby, it's been a minute since I had something so sweet." She also hints that Dalton helps her with her mental health, saying "You the medication when I'm feeling anxious / That's the kind of s***I like."
The song also subtly points to the turbulent relationships of Grande's past with lyrics like "Teach me how to love you / I'm unlearning what ain't right."
But despite the sweet sentiments, as Vulture points out, the singer can't help but get a little cheeky. The publication calls the song "a horny sneak attack", calling out lyrics like "Baby pardon my French / But could you speak in tongues?" and perhaps the most shocking, "Treat it just like Givenchy / It's expensive to taste / Ain't no need to remind you / It's AG in your face." Okay, Ari! We see you.
The unexpected outro of "love language" also has fans buzzing with excitement, many wondering if Grande plans to release it as its own track. "Umm misss @ArianaGrande where TF is the last part of love language at ??!! I need that to be a whole song .. you got 10 min to release it," says Twitter user @kingmadee__.
Saucy lyrics and surprise endings aside, it's nice to see Grande clearly content in her new relationship, which is much deserved after so much public heartbreak.