Why Lady Gaga's Voting Video Has Twitter Buzzing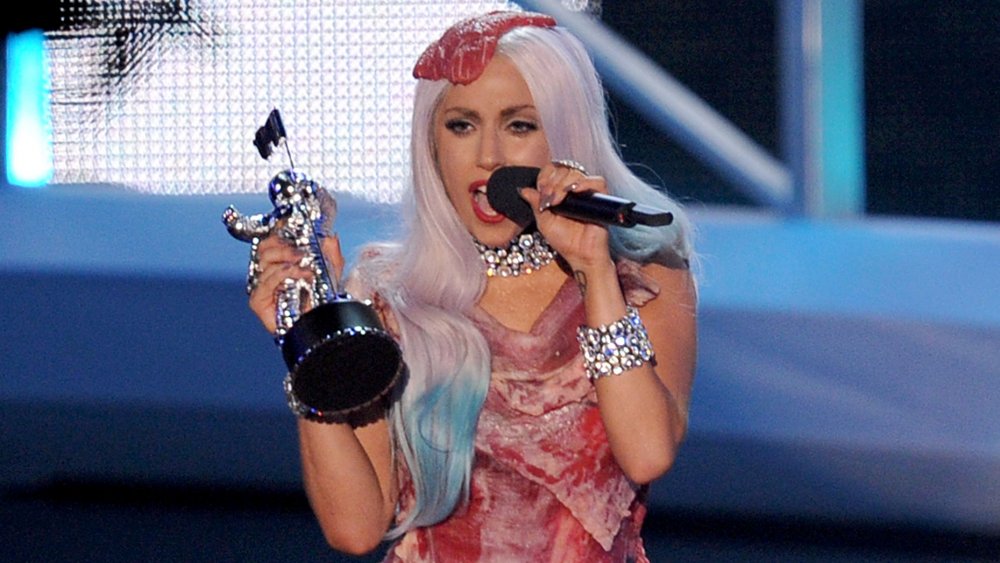 Kevin Winter/Getty Images
Lady Gaga has had some incredible fashion moments over the years and lucky for us, we're getting to relive some of her best outfits. She shared an epic new video on Twitter urging people to vote that features multiple outfit changes of her most iconic looks, according to the Independent. The "Rain on Me" singer shared the video on Oct. 30, telling fans why it's important to vote. The intro shows her in a spiky silver suit and yellow wig from the Monster Ball tour. 
"Hi, this is Lady Gaga," the singer began her message, per Harper's Bazaar. "So, the election— this coming Tuesday. We're almost there. We need to talk. I want to say something to those of you who have already voted though—thank you, thank you, thank you, thank you!" The Star Is Born actress continues that she needs to talk to those that don't plan to vote or are undecided.
Lady Gaga urges fans to vote even if they are undecided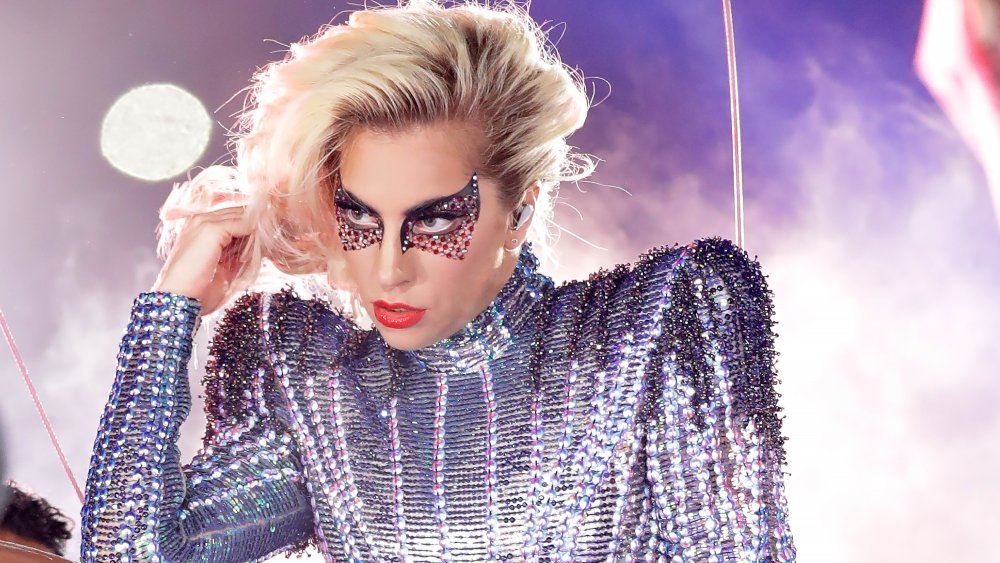 Ronald Martinez/Getty Images
In the video Gaga also dons her infamous meat dress from the 2010 MTV VMAs and a blue bodysuit from her "Poker Face" video (via Independent). "I've said a lot of things in a lot of different ways, wearing a lot of different outfits, make-up, hats, dresses made out of meat, jumping off of stadiums, screaming on stage," she says in the video. "I may have seemed to shift and change, but one thing that has never changed is my voice and what I believe. My voice will be heard this election. Will yours?"
The award-winning singer then says no matter how you feel about the election, you're still accountable (via Harper's Bazaar). "If you want to change this system, if you want this country to be different than it is right now, then you have got to participate in this election."
Naturally, fans freaked out. "Not gonna lie I did make a yelp when the meat dress made an appearance," one quipped. Others were inspired, with one fan noting, "if lady gaga can change her outfit multiple times in a two minute video you can get out and vote on november 3rd." Hopefully, fans will make sure to heed Gaga's words and get down to the polls.