What You Didn't Know About Sean Connery's Ex-Wife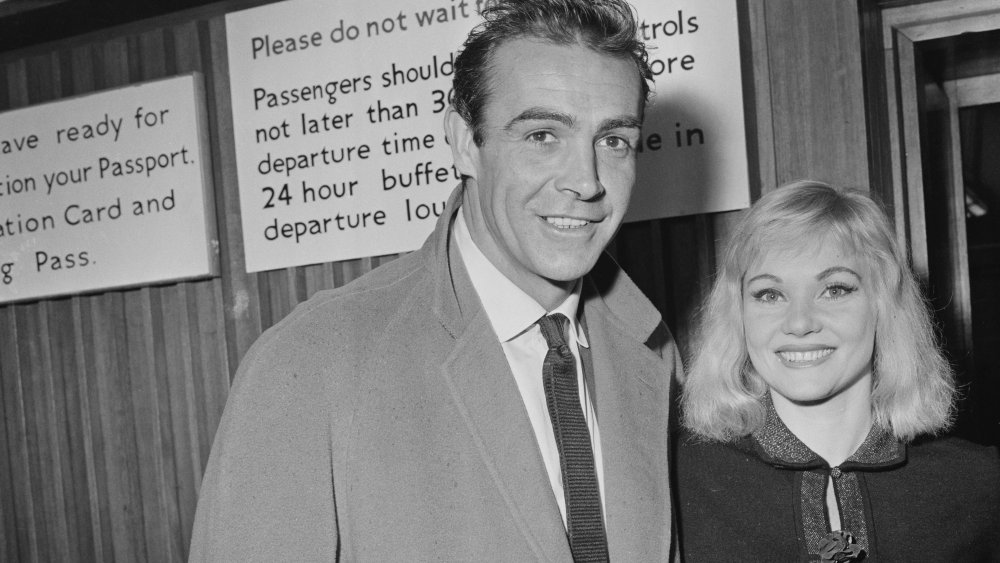 Express/Getty Images
The man many of us think of as James Bond, Sean Connery, has died at age 90, leaving behind his wife of 40 years, Micheline Roquebrune (per BBC). Roquebrune was not the only woman to play the leading lady in his life, though. Connery was married to the Australian actress Diane Cilento from 1962-1973, and the two had a tumultuous relationship (per Heavy). Their discord continued for years after they divorced, with Cilento claiming that Connery had abused her, and also that he cut their son, Jason, out of his will — something Connery flatly denied, although he did tell Playboy in 1965 that he didn't think hitting a woman was "wrong" (via Bustle).
"Diane can't move on from the break-up of our marriage and I have already had to contend with her accusations about me being violent towards her, " Connery said about his ex in 2008 (per Evening Standard). "Now the lies seem to be getting even more vicious and, what is worse, she is dragging our son into it." Cilento died from cancer in 2011, at the age of 78, according to her obituary in The Guardian.
Diane Cilento was an Oscar-nominated actress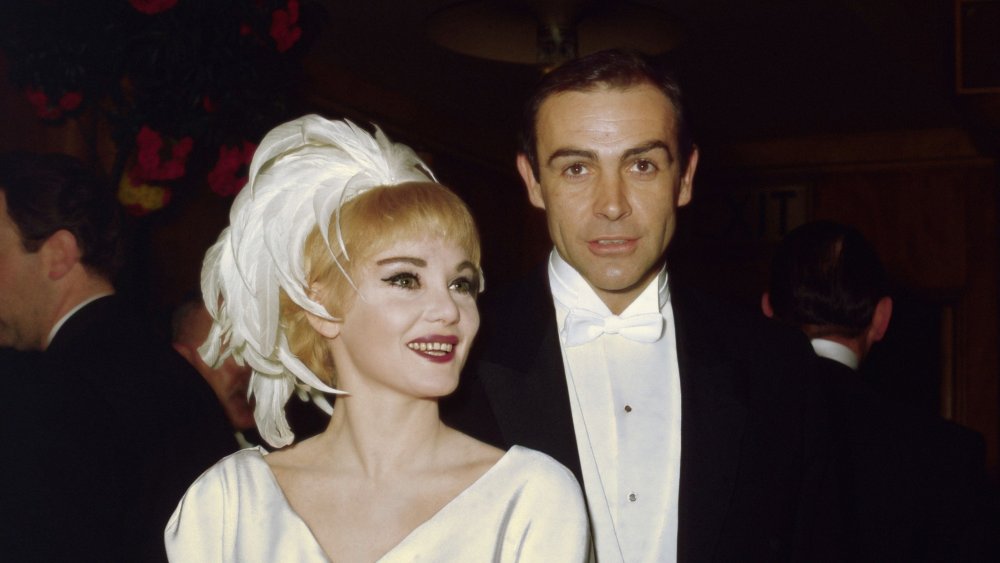 George Freston/Getty Images
As much as Sean Connery had accused Diane Cilento of bringing the drama in their personal life, his ex's talent for theatrics propelled her career on film and on the stage. Cilento was nominated for an Oscar for her portrayal of Molly Seagrim in the 1963 movie, Tom Jones; "Diane Cilento is all teeth and claws as the insatiable Molly," wrote one reviewer (per The New York Times). Cilento was also nominated for a Tony award in 1956, for playing Helen of Troy in Tiger at the Gate, and starred in films opposite Charlton Heston and Paul Newman in the 60s.
According to her obituary, Cilento and Connery met during the 1956 production of Eugene O'Neill's play, Anna Christie. The man who played Mr. 007 was actually Cilento's second husband; previously, she was married to the Italian aristocrat Andrea Volpe, and they had a daughter together, Giovanna. Cilento's third husband was the playwright Anthony Shaffer, who died in 2001.