Here's How Much YouTube Sensation Safiya Nygaard Is Really Worth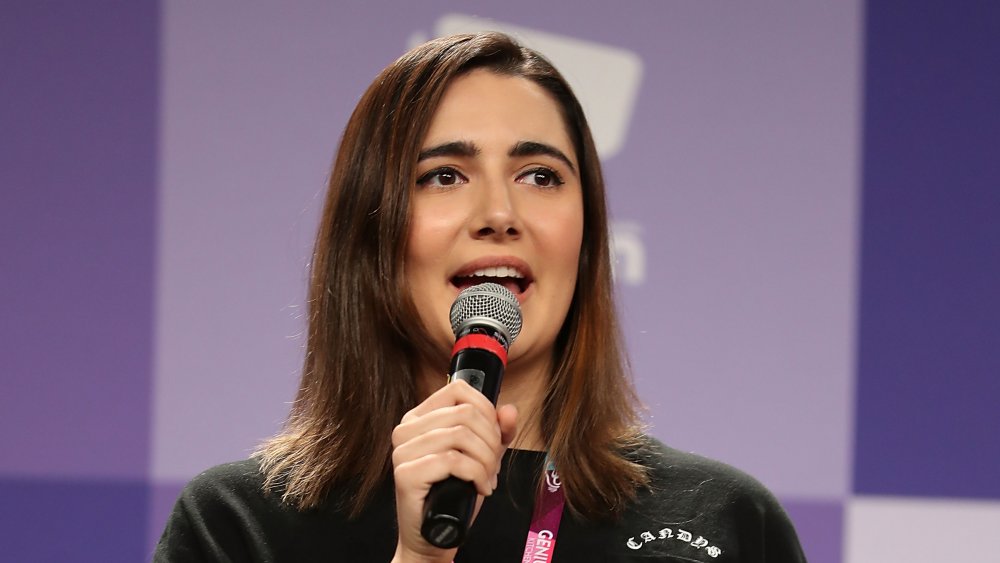 Joe Scarnici/Getty Images
She may not even be 30 yet, but Safiya Nygaard has already enjoyed the kind of career trajectory most of us could only dream of. The former Buzzfeed video producer and current YouTube personality originally came to prominence when she founded and starred in Ladylike, a lively series featuring four female producers chatting, testing products, and competing in goofy, usually beauty-based challenges. Nygaard doesn't feature on Ladylike anymore, having left Buzzfeed entirely, but she's now even more successful in her own right.
Nygaard wisely pivoted to making her own content. She works full time as an influencer, posting videos frequently on her self-titled channel, which she describes as being filled with "beauty, style and weirdness." It's clearly paid off in a major way, particularly as Pop Sugar reports Nygaard's debut Colourpop lipstick collection, released in 2019, has sold out twice. Clearly, everything this incredibly impressive lady touches turns to gold.
Safiya Nygaard is a bonafide brand
Nygaard is an outlier among the YouTube beauty community because she has a prestigious academic background. As Cheat Sheet notes, Nygaard graduated from Stanford University, with Pop Sugar confirming she studied Drama and English. As a result, the savvy creator makes videos on all kinds of topics including the history of various makeup products, chokers, and dresses, fashion from years past, and even the efficacy of different menstrual products.
Nygaard is fearless and 100 percent confident in her vision, which was honed over her years at Buzzfeed. As Cheat Sheet reports, the ambitious young upstart actually joined YouTube back in 2011 but her following didn't move much until Nygaard left Buzzfeed in 2017 (these days, she's got over 9 million subs). Naturally, her first videos were all centered around her departure from the company which, as per Variety, had to do with simply not seeing eye to eye with them anymore and wanting to branch out alone.
This beauty YouTuber is making serious bank
Obviously, taking that chance paid off for Nygaard in a major way. She offers an eclectic take on the typical YouTuber outlook, sharing intimate glimpses into her everyday life with husband Tyler as well as fun experiments with makeup and fashion. It's her wacky personality that keeps fans hooked, which is something Nygaard has honed just as closely as her evident filmmaking skills. According to Social Blade, Nygaard's channel likely earns her as much as $1.1 million in annual income. That adds up to a net worth of about $3 million, Celebrity Net Worth claims.
However, NailBuzz puts her slightly higher, noting Nygaard's channel has accumulated over a billion views to date, averaging around 1 million per day for the creator. This should generate a whopping $5,000 in daily income, or $1.8 million in yearly income, from ads playing on the videos. Combined, this would put Nygaard at $3.5 million. Either way, the former Buzzfeed staffer is clearly doing very well for herself.