The Sweet Meaning Of Hannah Ferrier's Baby Girl's Name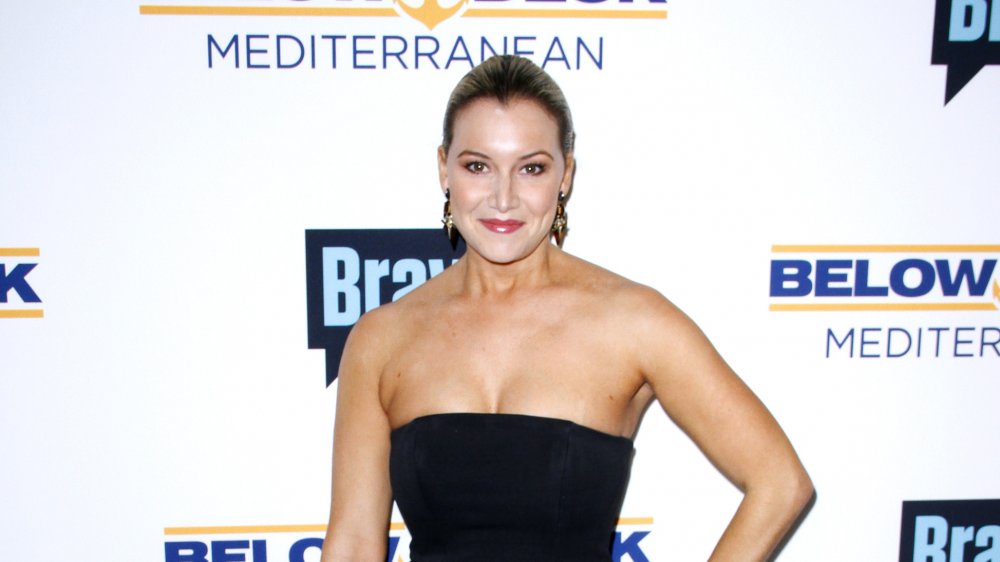 Donna Ward/Getty Images
Below Deck Mediterranean star Hannah Ferrier is officially a mom! The 33-year-old took to Instagram on November 2 to announce the arrival of her baby girl and share her sweet name. "Madam has arrived!" Ferrier captioned a precious shot of mom and baby gazing adoringly at one another. "Josh and I are so happy to welcome to the world our little girl — Ava Grace Roberts. Born on the 26th of October. She is already a little menace that has captured our hearts forever." The reality star also shared two sweet-as-pie pics of baby Ava with her eyes wide open — in one the newborn is adorably yawning.
According to E! Online, the teeny blessing was born as Ferrier and her partner Josh were celebrating two years together. According to the outlet, their first child has been named since around "12-and-a-half weeks" into the pregnancy.
The gorgeous meaning of the baby name Ava Grace
When Hannah Ferrier, who was dismissed by Captain Sandy on the August 17 episode of Below Deck after she failed to disclose that she had Valium and a vape pen with her on board the ship, chose the name Ava for her little girl, she joined many parents who love the sweet moniker (via The Daily Dish). According to Nameberry, Ava was the third most popular name for girls in 2019. The name is Hebrew, Latin, or Germanic in origin and means "life," "bird," "water," and "island." Little Ava Roberts joins other famous daughters the likes of Ava Phillippe, whose parents are Ryan Phillippe and Reese Witherspoon.
Meanwhile, Grace is of Latin origin and has been used dating back to the Middle Ages according to Nameberry. It is a fairly common first name, and is often used as a middle name. 
Ultimately, Ava Grace is a lovely, feminine name and we wish the sweet little one and her parents every happiness as they enjoy their early days and weeks together.