The Real Reason People Are Wearing Pearls On Election Day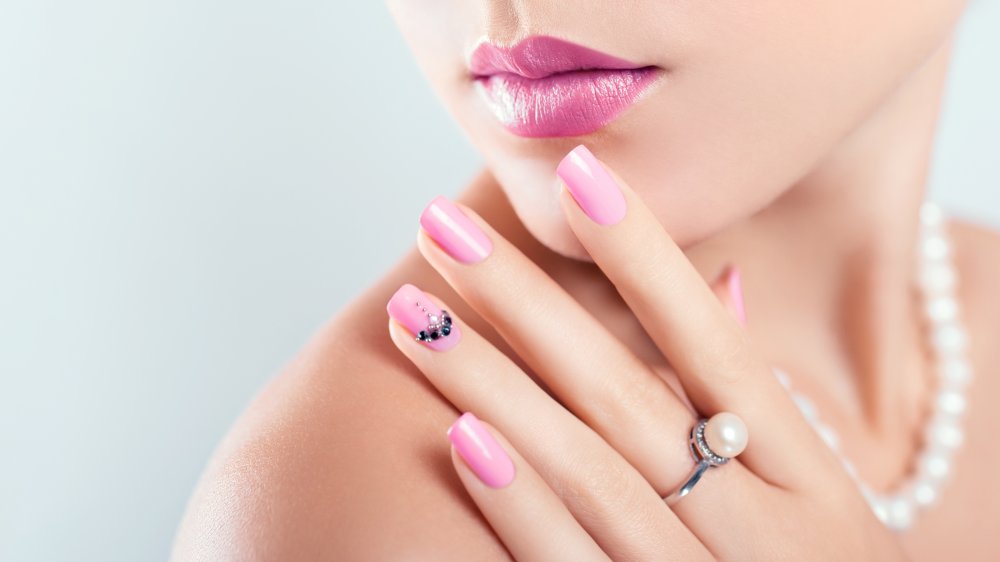 Shutterstock
Voting has never been so fancy. Many people have been turning up at the polls rocking strings of pearls. The elegant look isn't just a fashion statement, though. People are putting on their pearls as a show of support.
While many are wearing pearls to support VP nominee Kamala Harris in honor of her signature pearls, others are paying homage to the late Supreme Court Justice Ruth Bader Ginsburg, who passed away in September (via the Independent).
Harris is often seen wearing pearls, which have a special significance for her as a member of Alpha Kappa Alpha, the first Black Greek-letter sorority. The sorority gives each new member a badge decorated with 20 pearls upon their initiation to the sisterhood. "Pearls represent refinement and wisdom," Glenda Glover, the sorority's international president, told Vanity Fair. "We train young ladies to be leaders and to make sure they have the wisdom to lead... and that goes hand in hand with the true meaning of what Alpha Kappa Alpha is all about."
Who the pearls are for has led to some controversy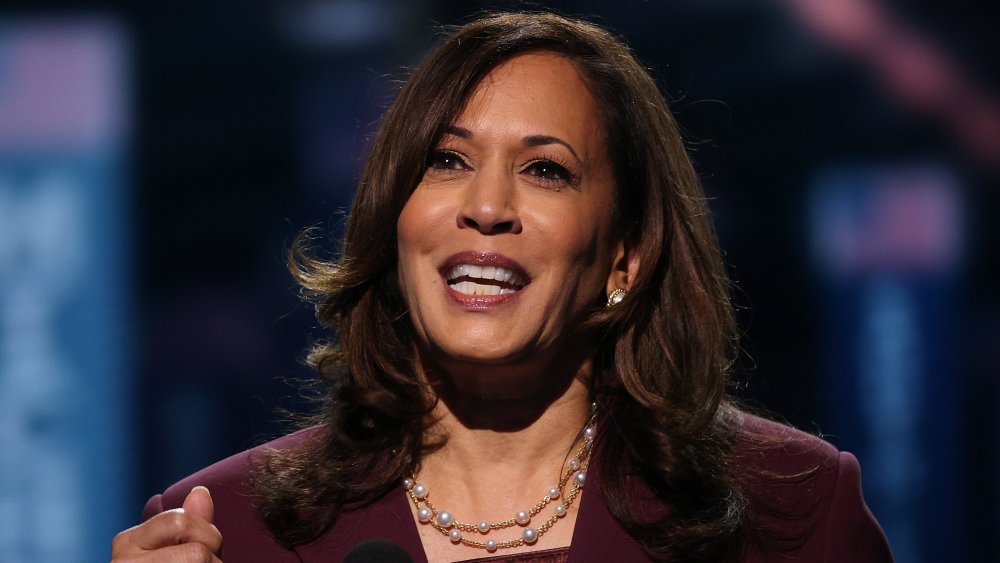 Win Mcnamee/Getty Images
The fact that some people are wearing pearls in support of Ginsburg instead of Harris has led to accusations of whitewashing, noted the Independent. "White Women: Before you post your pearls on Nov 3, first understand the meaning behind them," tweeted one critic. "It's a great gesture and show of support for Kamala. What's not great is appropriating it to RBG. It's an AKA thing to show solidarity among her sorority sisters. Respect Black Women."
They added that while it's admirable to support Ginsburg, it can be done in other ways that don't take away from the show of support for Harris. "Ruth Bader Ginsburg was known for her signature collars and fishnet gloves," they wrote. "For her it was an intentional statement to wear something 'girlie' and 'delicate'. Honoring her on Election Day is a beautiful gesture for all women. Let's please do so without stepping on others."
Many people, however, donned their pearls in honor of both iconic women. "I voted for a better future for my daughter," tweeted one such person, adding the hashtags #RBG, #PearlsForKamala, #PearlsForRuth, #PearlsForRBG, and #WomenForBiden.