Chrissy Teigen Has Harsh Words For Marco Rubio Over His Election Day Tweet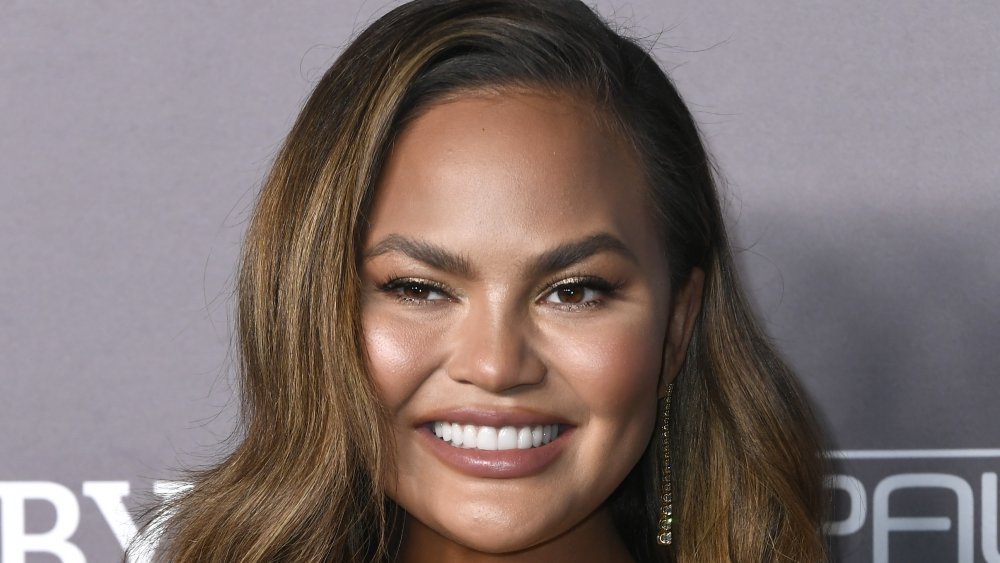 Frazer Harrison/Getty Images
As the returns get tallied on election night, Americans of every political affiliation and walk of life are watching the presidential race — and tweeting about it. But the perils of social media include posting a comment or an image that you later come to regret. That's certainly the case for Marco Rubio, the Republican U.S. senator from Florida who unsuccessfully ran for the presidency back in 2016 (per NBC). Since then, he and the president have been mutually supportive of each other, in large part because Rubio provides valuable policy advice on relations with key Latin American countries such as Cuba and Venezuela (via Politico).
On Tuesday evening, expressing optimism about the results of the balloting in Florida, Sen. Rubio tweeted: "In 2016 Republicans ended with a 0.6% turnout advantage in #Florida. Just wait until you see what it is this time." Accompanying the tweet was a GIF of a powerful — and very blue-toned — surf curl.
Unfortunately, his message backfired badly because of that image. Chrissy Teigen was quick to respond with a snappy burn: "lmao you suck at this. there are SO many photos of a flood and you chose a blue wave, you f***in dork."
Rubio's blue wave blunder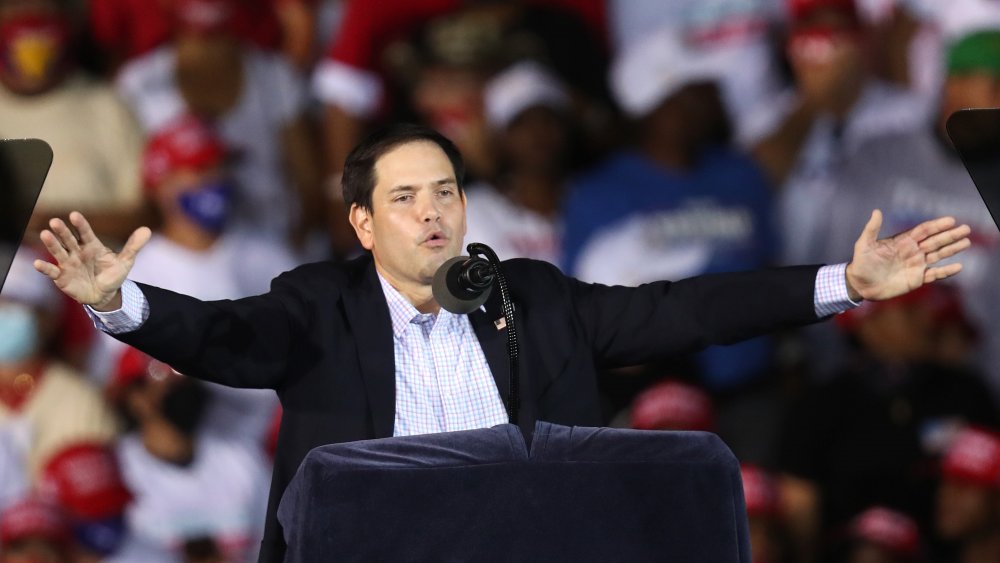 Joe Raedle/Getty Images
Rubio apparently didn't take into account that the term "blue wave" is an idiom meaning a landslide win for a Democratic candidate (per The Free Dictionary). So his brag about a flood of votes appeared to be a plug for Biden. 
This isn't the first time the senator has raised eyebrows over his political statements. At a Florida pro-Trump rally this week, Rubio praised the actions of the Trump-supporter caravan in Texas that reportedly tried to push a Biden van off a busy highway. "We love what they did, but here's the thing they don't know: We do that in Florida every day!" he announced to the cheering crowd. He went on, "We thank all those great patriots in the boat parades, on behalf of the President," (via CNN). 
Teigen, meanwhile, is throwing her support firmly behind Biden. She went on to tweet: "Heading home from the Philly rally. Not showering off my Kamala hug. I'm not even sure if we hugged honestly I was very in awe but not showering either way. Anyone else's entire body also hurt?? I'm so nervous [anxious emoji]."
The next hours (or days?) will tell whether Rubio's prediction — intended or not — will come true.