Chelsea Handler's Election Day PSA Is Turning Heads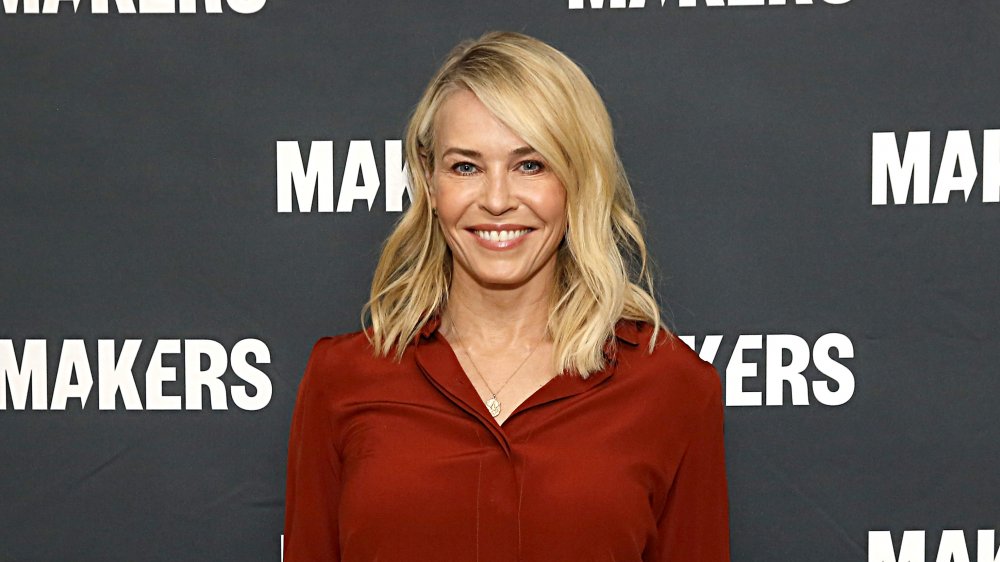 Rachel Murray/Getty Images
American actress, comedian, writer, and all-around television phenomenon, Chelsea Handler is very persuasive. On Monday, November 2, she told Drew Barrymore on The Drew Barrymore Show that "I may have to get back together with 50 Cent at this point," (via Too Fab). The admission was a not-so-subtle reference to a conversation that Handler had had earlier in election season while chumming it up with Jimmy Fallon. Then, Handler had implied "I am willing to seal the deal in more ways than one if [50 Cent] changes his mind and publicly denounces Donald Trump."
We're not sure, of course, who 50 Cent voted for, but we do know that since November 2, his Twitter feed has been filled with Trump-negative tweets. Chief among them, "Yo this guys is really crazy," and "if he don't win, he going in," the latter referring to criminal charges that Trump is likely to face if he loses the election.
Having, we presume, successfully convinced her ex to change sides, Chelsea Handler shifted her attention to the rest of the Instagram-verse. And while she couldn't offer them the same deal that she offered her ex, she did something equally captivating.
This is how Chelsea Handler's trying to get out the vote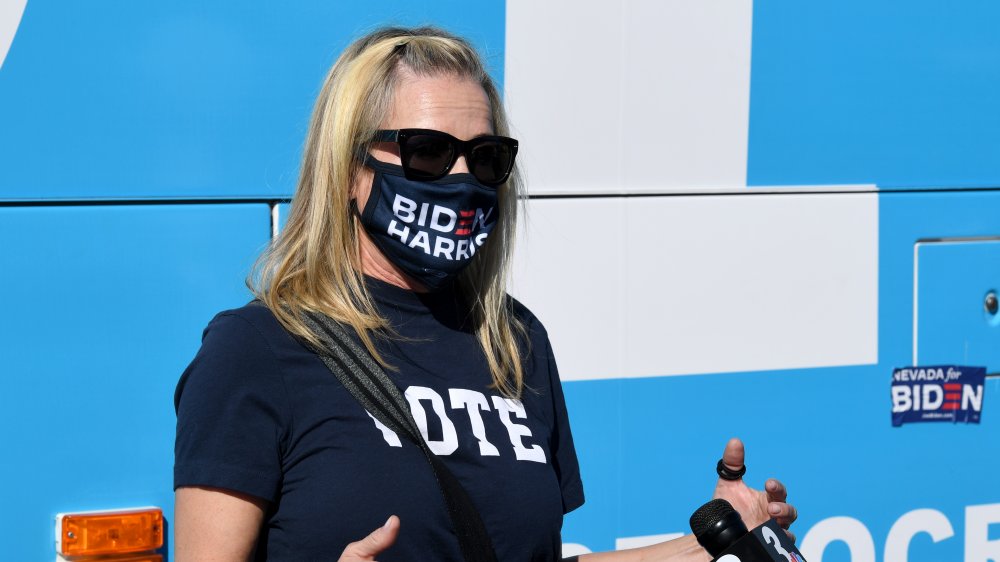 Ethan Miller/Getty Images
On her Instagram feed, Chelsea Handler appears topless and braless in front of the camera. The only thing covering her breasts are two "I voted" stickers. Even we have to admit, it's impossible to look away. "Please don't let anybody intimidate you on voting lines," Handler says in her get-out-the-vote video, "if you are intimidated by anyone please do not engage, go in, hold your head up high and cast your ballot for the candidate you choose. This is democracy, we will not stop until every vote is counted."
Meanwhile, there's no word yet as to whether Handler will relocate to New York, in pursuit of a date with Governor Andrew Cuomo. Handler has previously admitted "strong and deep sexual feelings" for New York's Democratic governor (via CNN). Cuomo, meanwhile, told The View that "I am only dating, at this point, in-state residents. I'm dating New York residents ... if Chelsea changes her residence, then maybe we can work it out."