People Can't Stop Laughing At Anderson Cooper's Election Blooper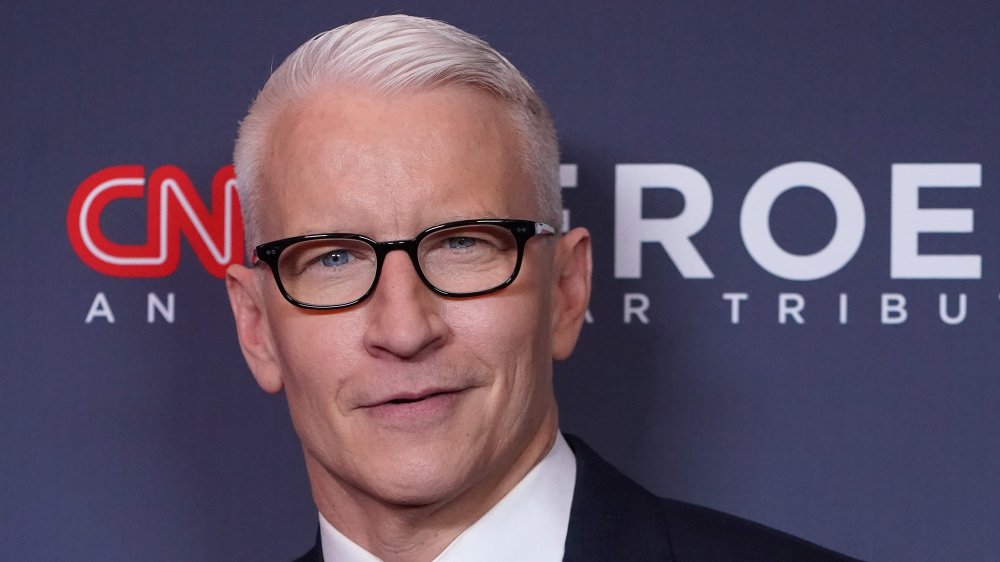 J. Countess/Getty Images
Reporting polling results live on election night can be a stressful job, and every cable reporter manages it differently. John King zooms in and out on his "Magic Wall," excitedly revealing the exact locations where votes have been reported. Steve Kornacki started the evening cool and collected, though it seems like he might not have been able get the rest to keep it up. As for CNN's Anderson Cooper, he seems to rely on humor to keep his spirits up as election coverage stretched into the early morning. Which means he was able to laugh at his own, slightly dirty, election night flub.
While reviewing President Trump's election night comments, Cooper said Trump was "declaring victory, claiming that fraud was being committed, and making false statements on Clitter — excuse me, Twitter." Barstool News Network captured the tongue-tied moment on video. Naturally, Clitter — er, we mean Twitter — had a field day.
Anderson Cooper's flub had Twitter chuckling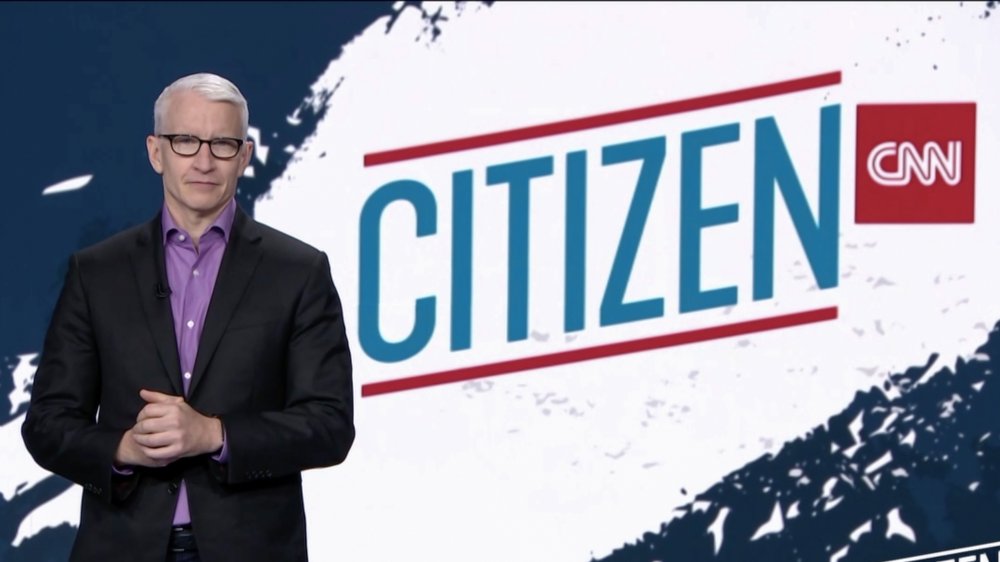 Getty Images/Getty Images
"THEY ZOOMED INTO HIS FACE WHEN HE SAID IT L O L" one Twitter user exclaimed gleefully, rewatching the video of Cooper. "I tried Googling it, but I couldn't find it," another joked. Others had a hard time appreciating the humor, darkly writing, "Hahahaha!! The end of Democracy is so funny." Podcaster Rob Cesternino felt nurturing, writing, "My guy @andersoncooper might need a nap."
As viewers were glued to their TVs on election night, the tweets about Anderson Cooper started to blur the line of reality. "I might have been watching too much CNN because I just whispered to Anderson Cooper that I had to get some dinner," writer Matt Haig tweeted. 
The next day, as Americans continued to wait for the election's results, people were turning to the video for comfort. "I think @andersoncooper saying 'clitter' on air pretty much sums up how we're all functioning mentally today," one tweeted. Considering that, for many of us, election anxiety is at a serious high, we'll appreciate the moments of levity wherever they come.