Lana Del Rey Had A Perfect Response To A Fan About Her Vote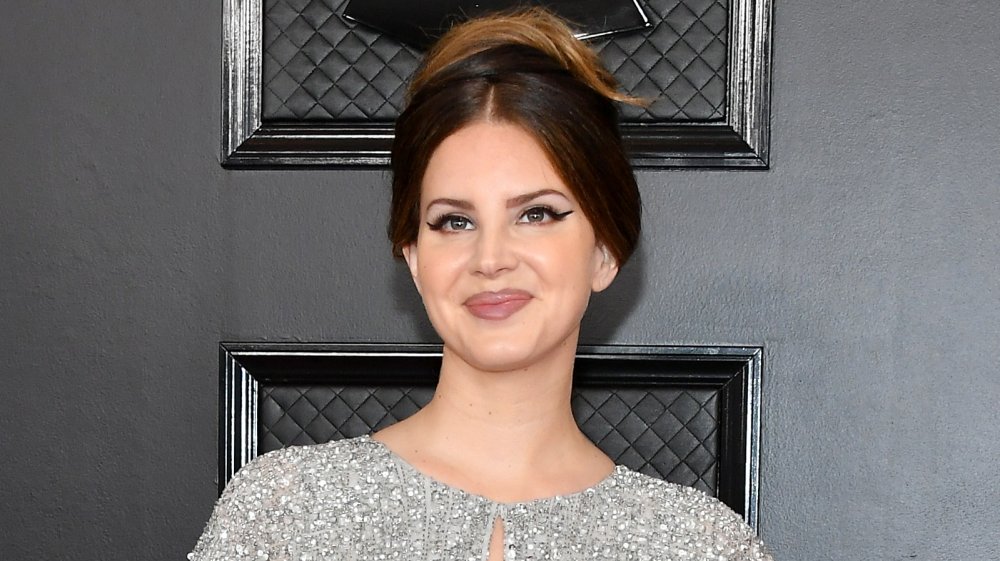 Amy Sussman/Getty Images
Lana Del Rey struck back hard at a fan. On Nov. 3, a social media user suggested that the songstress voted for Donald Trump in the 2020 presidential election and that didn't sit well with her, according to People. "I just KNOW Elizabeth voted for Trump, I wish I could look up her voting records," the Twitter user wrote, using the star's real name. "Something doesn't sit right with me."
The "Summertime Sadness" singer fired back at them, "Go. F****. Yourself." The fan seemed stunned by the retort and commented back, "Lana telling me to go f*** myself when I have her tattooed on my arm lmfaoooo alright then." Del Rey was quick to reply, "Nah read what u wrote hoe."
The Twitter user then replied that they might have to "unstan" the singer, though it would be "really hard." Del Rey shot back, "Bro. I've been waiting for u to. Do it."
Lana Del Rey has never been a fan of Donald Trump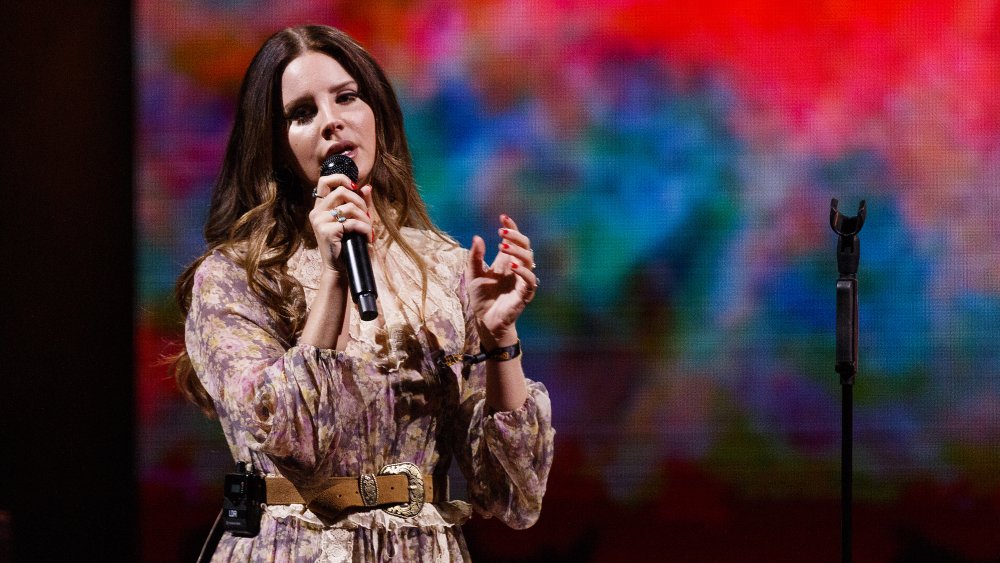 Andrew Chin/Getty Images
Lana Del Rey has been openly critical of President Trump. She admitted to NME in 2017 that she took part in a protest that involved witches putting a hex on Trump. When asked about it by the publication Del Rey replied, "Yeah, I did it. Why not?" She went on to explain that she believes our thoughts and words are powerful and can lead to action.
The "Don't Call Me Angel" singer also made headlines when she called out Kanye West for supporting Trump, according to BBC. She wrote to the rapper after he appeared on SNL and declared his support for the President. "I can only assume you relate to his personality on some level," Del Rey said on social media. "Delusions of grandeur, extreme issues with narcissism. None of which would be a talking point if we weren't speaking about the man leading our country." She continued that her message was being sent with concern that she knows will never be addressed.
Lana Del Rey also added to her post that, "If you think it's alright to support someone who believes it's OK to grab a woman ... just because he's famous, then you need an intervention just as much as he does."