Here's How American Billionaires Are Reacting To Biden's Win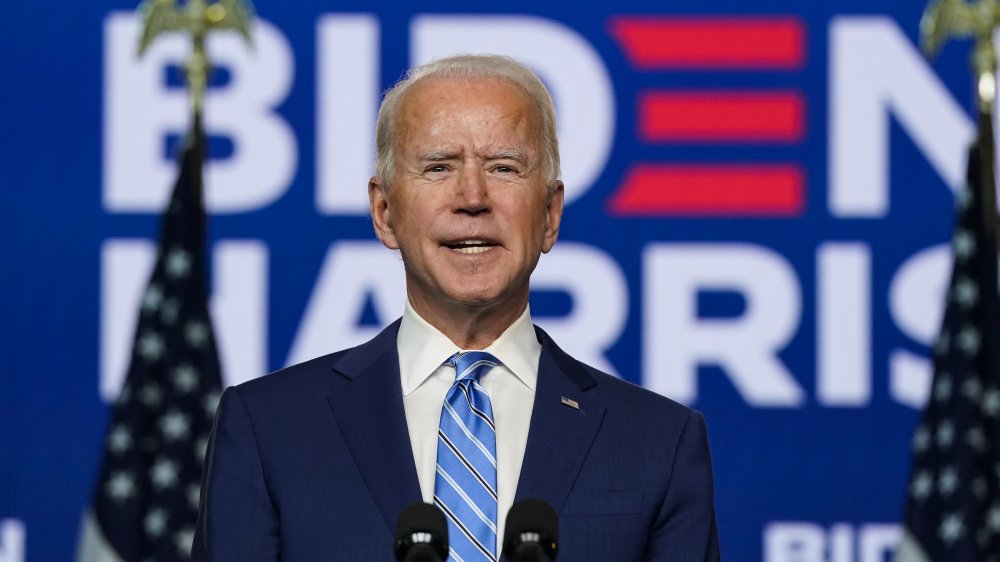 Drew Angerer/Getty Images
The news that Joe Biden has been elected the 46th president of the United States has provoked all the feelings — including dancing in the streets (quite literally, per USA Today), free-flowing tears from CNN's Van Jones, and even prompted Cher to jump on her bed. But how have the wealthiest Americans felt about Biden winning the election? As billionaires, they have more than a few pennies riding on this change in power. Upon anticipation of his win, stocks surged the week of the election, even though outgoing President Donald Trump had warned that a Biden administration would ruin the economy (via Detroit Free Press). The personal reaction of several American billionaires also has reflected a surge — but it's been an emotional one, rather than a financial one. 
Always a jokester, Mark Cuban conveyed his enthusiasm by tweeting a dad joke a few hours after the race was called: "Why can't Trump go into the White House anymore? Because it's FOR BIDEN." If Cuban seems gleeful, perhaps it's because he never thought much of Trump's intelligence; "I think he's an idiot," Cuban had said of him recently (per USA Today).
Billionaires express their support of the president-elect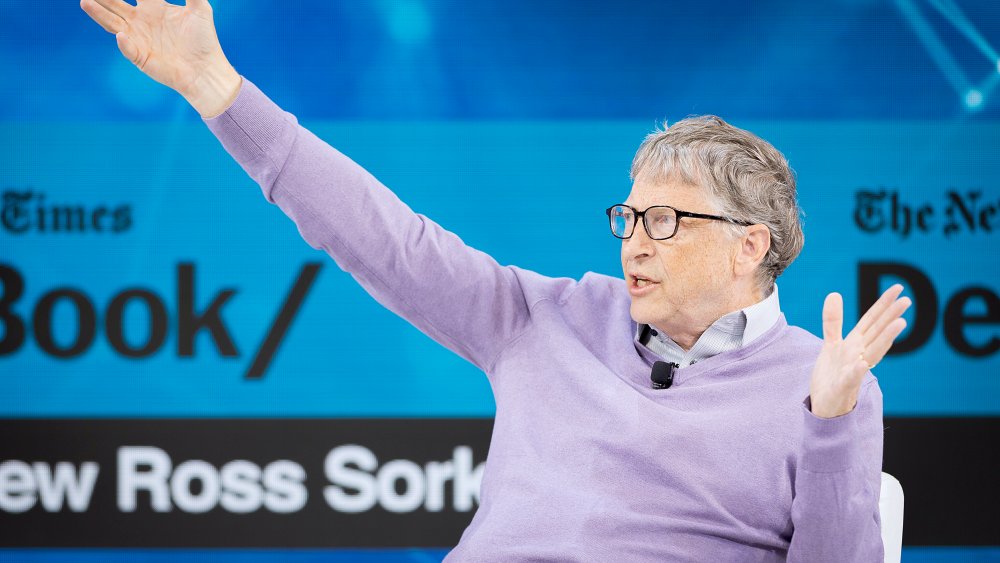 Michael Cohen/Getty Images
While Cuban reacted with humor, other members of the uber-rich club kept things serious. Microsoft co-founder Bill Gates tweeted, "Congratulations to President-Elect Biden and Vice President-Elect Harris. Thank you to the election officials and campaign workers who worked tirelessly to ensure a record number of Americans could cast a ballot and have it counted during such [a] challenging time for our country." And former New York City mayor Michael Bloomberg, who spent $100 million supporting Biden's election campaign (per CNBC), shared his exuberance within minutes of his candidate's announced win. "The ballots have been counted and the American people have elected a leader in @joebiden who ran promising to bring our country back together," Bloomberg tweeted. "He and @kamalaharris will have my full support as they work to do that."
Both Trump and Biden received financial support from billionaires in the 2020 election campaign, but the president-elect received a larger share of their collective wallet, scoring donations from 131 of them to Trump's 99 (per Forbes). Hedge fund tycoon George Soros. and Facebook's Sean Parker and Dustin Moskovitz, were among his biggest backers.