The Meaning Behind The Hymn Joe Biden Quoted During His Victory Speech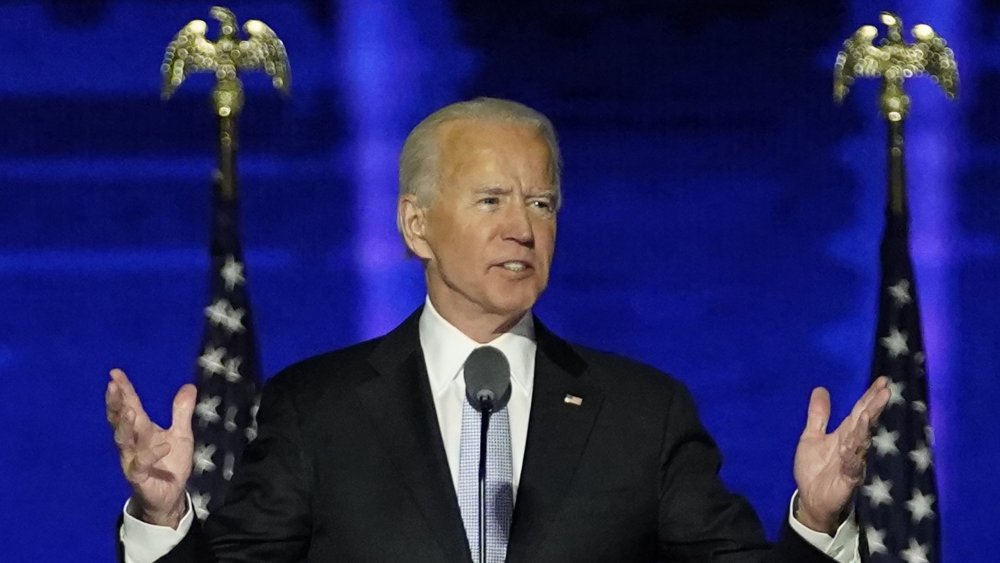 Pool/Getty Images
More than a few us sat up when President-elect Joe Biden closed his speech with the words some of us may have heard millions of times before: "And He will raise you up on eagle's wings, bear you on the breadth of dawn, make you to shine like the sun, and hold you in the palm of His hand." One Twitter user even posted a photo of Leonardo DiCaprio pointing into the camera with the caption, "Every Catholic in America when Biden started reciting 'On Eagles' Wings.'"
Fr. James Martin, a Jesuit Catholic priest helpfully took to social media to explain the significance of the hymn, tweeting: "Catholic explainer: "On Eagles' Wings" is a popular Catholic hymn just mentioned by our Catholic President elect @JoeBiden as beloved by his family. (Me too.)"
Social media users who have heard the hymn before acknowledged it was a trigger. "That's when my waterworks flowed," noted one. Another tweeted: "Oh, that's when my tears REALLY came down." A third admitted: "I started crying when he said this. One of my favorite hymns ... relates so well on so many levels." A fourth tweeted: "My favorite hymn. Never played at my Presbyterian Church growing up – only knew it from Catholic school. Love it even more after becoming a Catholic 12 years ago."
'On Eagle's Wings' is a Christian service classic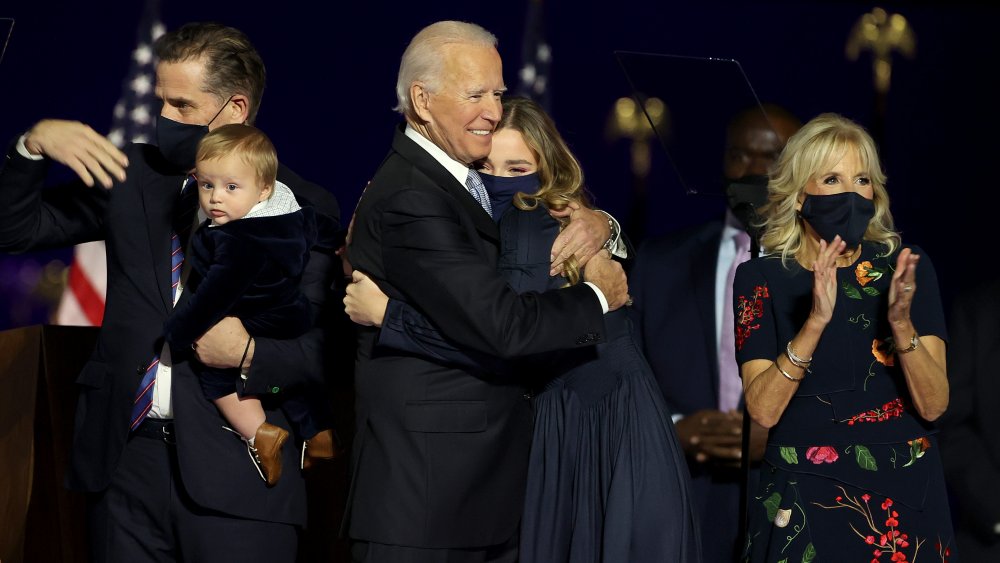 Tasos Katopodis/Getty Images
The song was composed by Jan Michael Joncas, a Catholic priest who now teaches contemporary Catholic music at the University of St. Thomas. He tells America Magazine he wrote the song after he found out that his friend's father had died of a heart attack. "I knew this was a hard, hard experience in anybody's life, [and I] just wanted to create something that would be both prayerful and then comforting," he said in 2017. The song was written after he had attended the wake of his friend's father, and it rose to prominence after the 1995 bombing of Oklahoma's Federal Building, when the governor's wife asked if the song could be played during a memorial for those whose lives had been taken. 
The song is now regularly played at funerals; it was, according to Delaware Online — even played at the Catholic funeral service of President-elect Biden's son Beau in 2015. Joncas says "I think I've written deeper and better pieces, but this one, for whatever reason, touched people's hearts, and I'm not gonna yell about that."
It will be interesting to hear what Joncas has to say about the new heights his music has scaled — because as one Twitter user posted: "Never in our life would we expect "On Eagle's Wings" would be quoted in a presidential acceptance speech."