The World Record You Didn't Know Alex Trebek Holds
Alberto E. Rodriguez/Getty Images
The world is mourning the passing of Alex Trebek. The cherished Jeopardy! host died November 8. 2020, less than two years after receiving a Stage IV pancreatic cancer diagnosis. Trebek's death was confirmed by the official Jeopardy! Twitter account with the following message: "Jeopardy! is saddened to share that Alex Trebek passed away peacefully at home early this morning, surrounded by family and friends. Thank you, Alex."
In addition to being a familiar face in our living rooms, Alex Trebek holds a world record you probably weren't familiar with — in 2014, Guinness awarded him with a world record for "most gameshow episodes hosted by the same presenter" (via Variety). At the time, he had 6,829 episodes under his belt, which is an incredible amount — but he definitely did not stop there, and continued putting on a brave face even after he was diagnosed with cancer. 
Alex Trebek continued to host the show after his diagnosis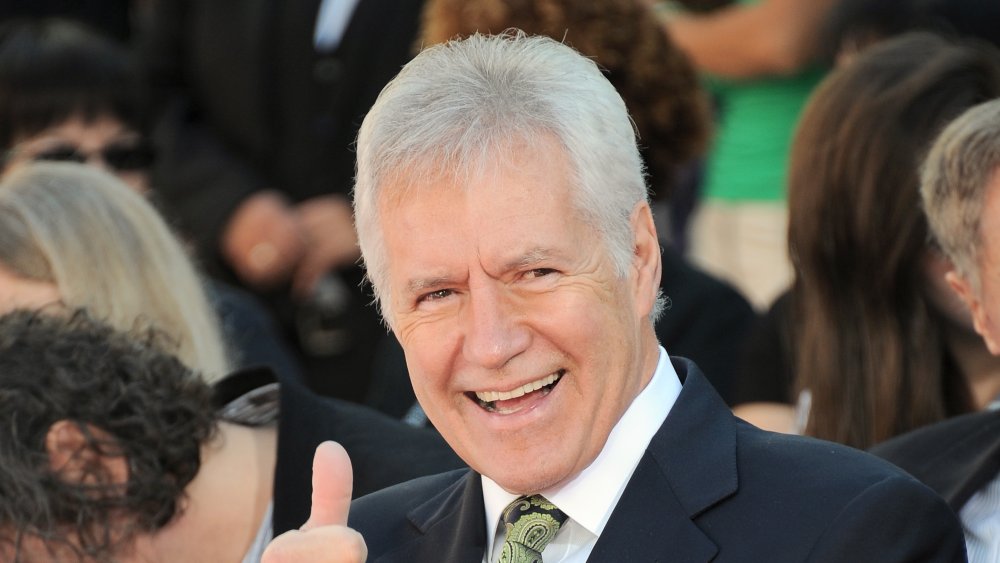 Albert L. Ortega/Getty Images
Even though Trebek was diagnosed in March 2019 with cancer, he continued to film episodes when he was able to. He has now amassed over a whopping 8,200 episodes and was in his 37th season at the time of his death (via Twitter).
Trebek, who got his start on Jeopardy! in 1984, will continue to appear as host for a few more weeks, and his final appearance as the show's host will be on December 25, 2020 — a welcome but bittersweet holiday gift as we prepare to say goodbye to someone who is probably the most familiar game show hosts in history. 
Trebek's warm and comforting presence will be missed by not only his legions of fans around the world, but also his friends, and most of all, by his family.