The One Regret Alex Trebek Had About His Career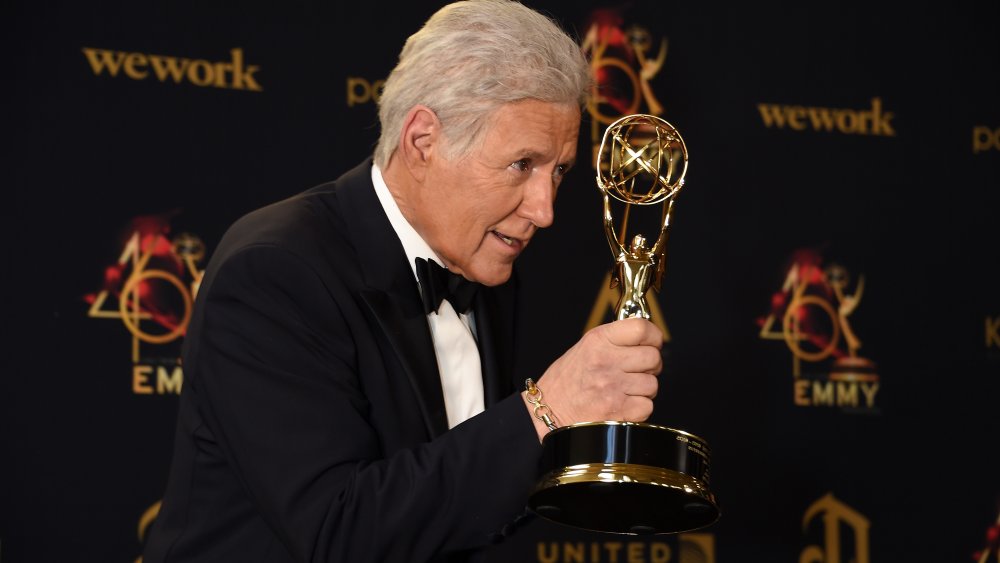 Gregg Deguire/Getty Images
As tragic as his passing may be, it is safe to say that Jeopardy! host Alex Trebek, who died at age 80, lived a rich and rewarding life. Indeed, discussing his pancreatic cancer diagnosis last year, Trebek said he was facing death with no regrets. "I've had one hell of a good life. And I've enjoyed it" he said (per Hollywood Reporter). A big part of that joy came from Trebek's storied career; after a brief stint as a journalist, he quickly discovered the quiz show life in his mid-20s, as the host of Reach for the Top in 1966, and then, a few years later, of a show called Jackpot. Then, everything changed in 1984, when entertainment giant Merv Griffin brought on Trebek as the host of Jeopardy!, where he stayed on for 37 seasons, which equates to 8,200 episodes (via CNN).
But Trebek does have one career regret: that he never pursued acting. He told the Television Academy Foundation in 2007 that his childhood dream had been to perform — not drill people on trivia. "My one regret would be that I never pursued acting," Trebek explained, "because that was my earliest ambition, to be an actor. But I auditioned for an acting job, there was a drama being produced by the CBC, when I was a staff announcer. And I auditioned for the head casting director at the CBC."
Alex Trebek appeared in dozens of TV shows and movies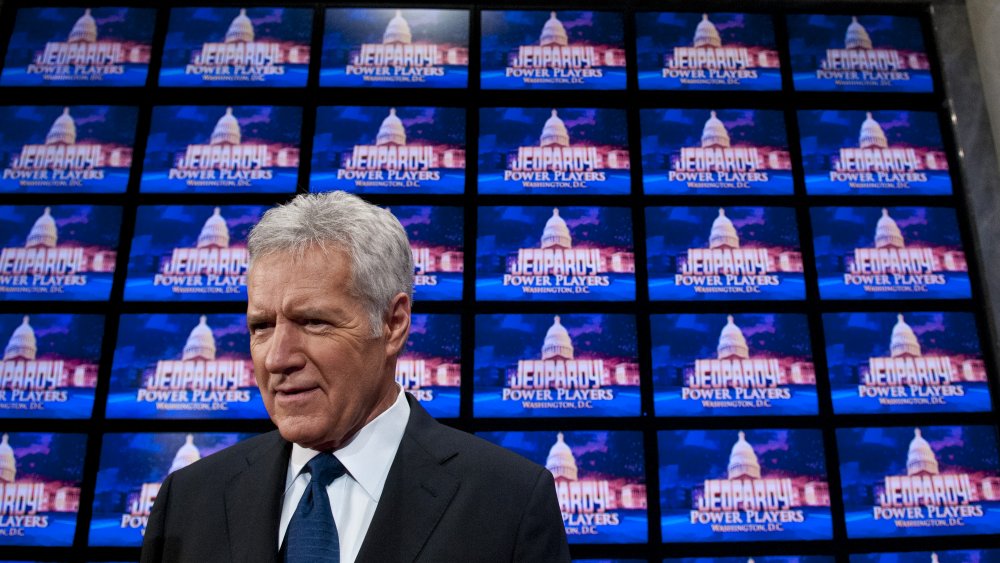 Kris Connor/Getty Images
Although Trebek's life's work indeed was in quiz shows, the number of IMDb credits he racked up would make any aspiring actor jealous. He played himself in the movie Charlie's Angels, as well as TV series ranging from Orange is The New Black to The Simpsons. In the 1990s in particular, Trebek's cameos were prolific, with appearances on Beverly Hills, 90210, Cheers, The X-Files, and The Nanny. Trebek even appeared in children's television shows, such as The Magic School Bus and Arthur.
Spending so much time on-set, plus hosting Celebrity Jeopardy!, made Trebek a favorite of Hollywood's elite, many of whom have expressed sadness to hear of his death. Actress Rosie Perez remembered everyone's favorite game show host fondly. "Very sad. #AlexTrebek fought with dignity to the very end," she tweeted. "Will never forget filming with him #WhiteMenCantJump. He was kind and funny. When I mispronounced Mt. Vesuvius, he went right along & ad-libbed 'checking with the judges' and the rest is history. You will be missed! Xoxo."