The Surprising Movie Cameo Alex Trebek Made Before He Died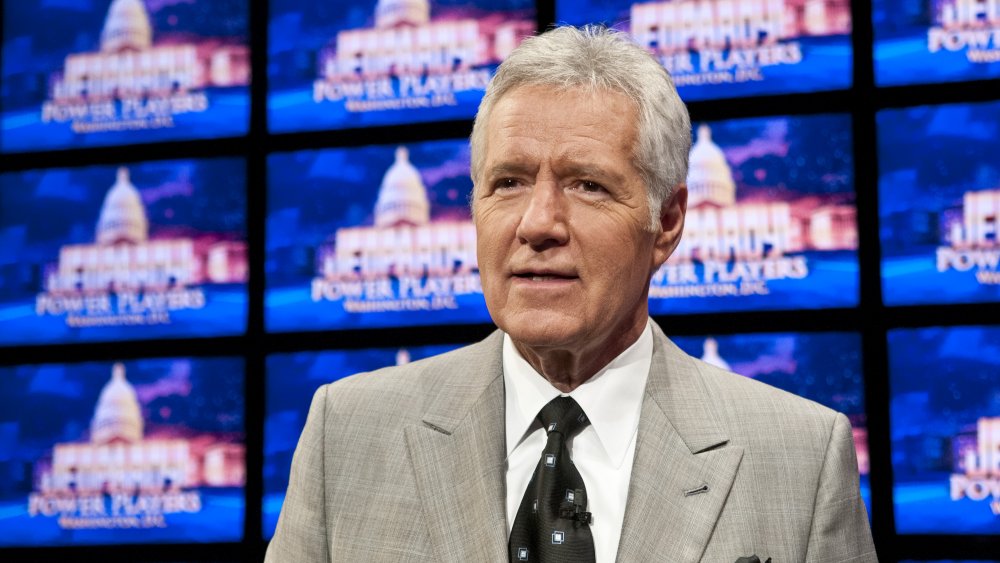 Kris Connor/Getty Images
The world is still reeling over the passing of American legend Alex Trebek. We have learned the game show host was busy in his final days, filming Jeopardy! and even publishing a book over the summer. It has come to light that Trebek also secretly filmed a cameo in a sci-fi film according to People. The project, starring fellow Canadian Ryan Reynolds, is called Free Guy.
In a trailer for the movie, we see that Reynolds plays a character stuck in what appears to be a Groundhog Day-type of scenario. The twist is that he actually lives in a video game. Not surprisingly, Alex Trebek plays himself, the host of Jeopardy! 
This was something the 80-year-old did often over the course of his career. According to Entertainment Weekly, Trebek appeared on shows like The Golden Girls, and Cheers. He also appeared in movies like White Men Can't Jump — actress Rosie Perez paid tribute to his professionalism on that film in a tweet on Sunday.
Ryan Reynolds has nothing but praise for Alex Trebek
After learning of the host's death, Reynolds shared a heartfelt message on Twitter honoring him. "Alex Trebek was kind enough to film a cameo for our film Free Guy last year despite his battle," the actor wrote, adding, "He was gracious and funny. In addition to being curious, stalwart, generous, reassuring and of course, Canadian. We love you, Alex. And always will."
Several fans shared that knowing Trebek makes a cameo in the film has them even more excited to see Free Guy. Many others said they felt deeply saddened upon finding out the game show emcee had passed. 
It seems Reynold's experience with Trebek is only one more piece of evidence that basically everyone who came in contact with him has nice things to say. Consider that over the weekend, legendary player Ken Jennings paid homage to Trebek with his own tweet that read in part, "Alex wasn't just the best ever at what he did. He was also a lovely and deeply decent man, and I'm grateful for every minute I got to spend with him."