Alex Trebek's Last Day With His Wife Revealed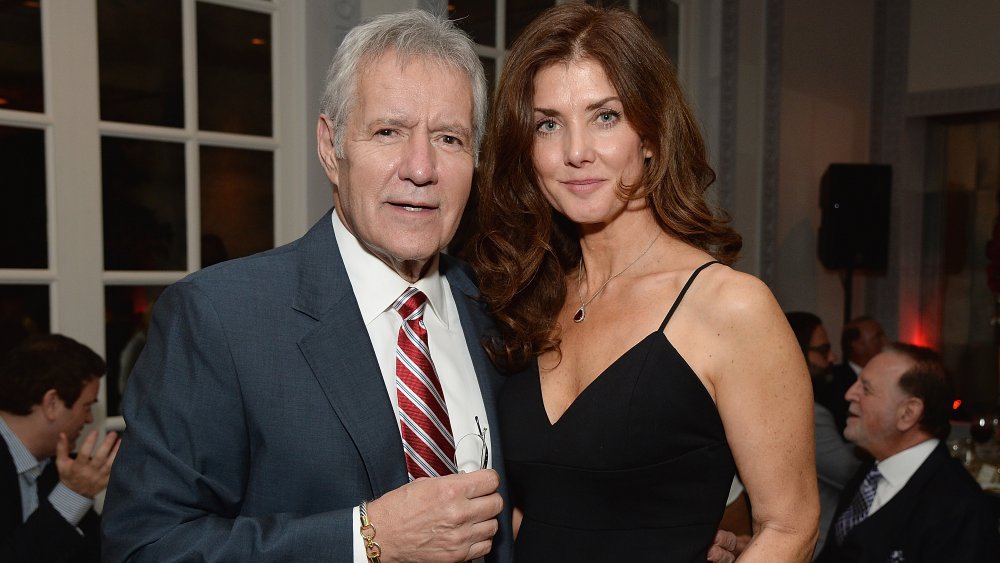 Michael Kovac/Getty Images
Late Jeopardy! host Alex Trebek's unwavering love for his family was at the center of everything he did. In his memoir The Answer Is...: Reflections on My Life, Trebek dedicated chapters to sharing insight on his 30-year marriage to wife and soulmate Jean Currivan Trebek, parenting, and the impact of his stage 4 pancreatic cancer diagnosis on his family (via Simon and Schuster).
Before his passing, Trebek sweetly reflected on his marriage, wishing that he'd met his wife sooner so they could have spent more time together, before immediately joking that she wouldn't have been alive yet since he was much older than her. This is just a small snippet of the kind of bond that they shared.
True to form, Trebek surrounded himself with his loved ones in his final moments. Jeopardy! producers revealed that Trebek actually spent his last day with his wife by his side (via Page Six). But exactly how he spent his final hours will move you to tears.
Trebek watched the horizon with his wife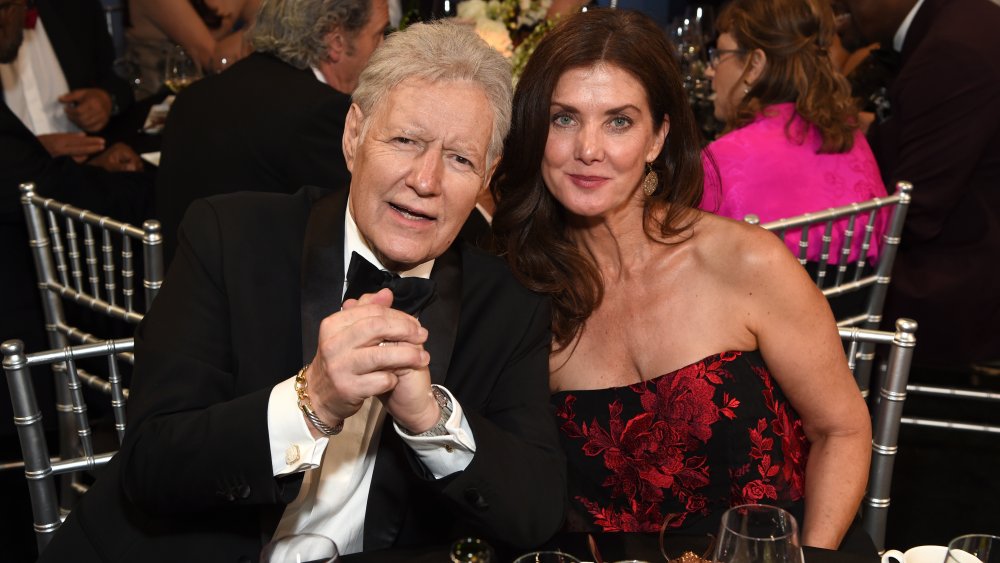 Michael Kovac/Getty Images
In an appearance on the Today, Jeopardy!'s executive producer Mike Richards revealed to anchors Savannah Guthrie and Hoda Kotb that Trebek's final moments weren't painful and were filled with a lot of love. "He had a swing in his backyard that he loved. He actually rebuilt it earlier this year. He was very handy," he explained. Richards added that Trebek had once written in his book that he'd like "his final day to be sitting on his swing next to his wife, Jean, and kind of watching the horizon." According to Richards, Trebek was able to get his wish.
The fact that Trebek got to watch the horizon with the love of his life makes us joyful that they shared this experience together, and remorseful that there won't be more tender moments like this. Trebek's last appearances on Jeopardy! were filmed in October, right before his passing, and will air on Christmas Day (via Good HouseKeeping). We will be tuning in to see him light up our screens as he has done so for decades.