The Heart-Wrenching Way Jeopardy! Just Paid Tribute To Alex Trebek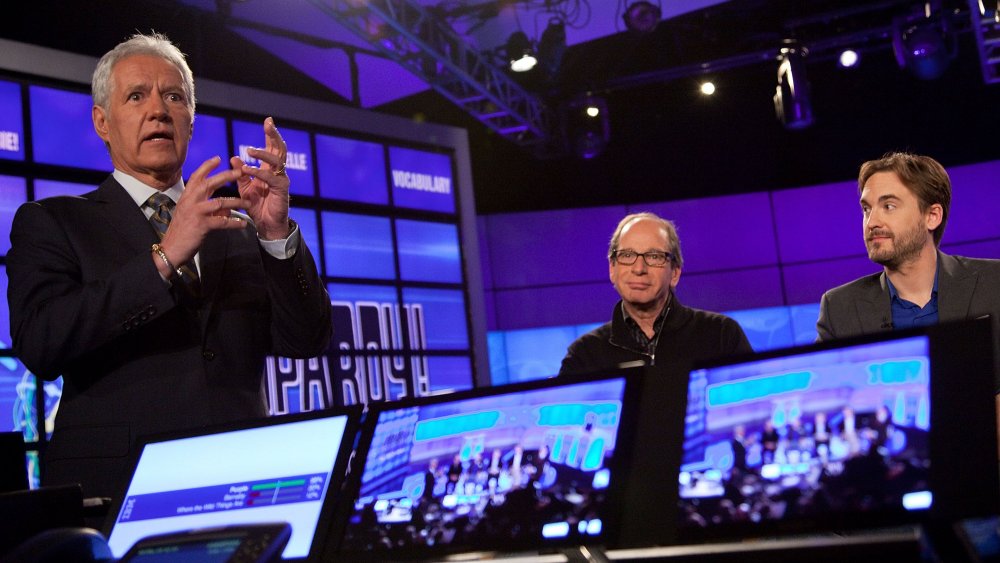 Ben Hider/Getty Images
We lost an icon on Sunday, Nov. 8. Inimitable game show host Alex Trebek passed away surrounded by family after fighting a long battle with stage four pancreatic cancer. The world was shaken by this immense loss, and it's clear that the Jeopardy! host will never be replaced or forgotten. Tuning in with him on week nights to test your trivia knowledge and watch the nation's most intelligent people battle it out was one of the simple pleasures of life. 
To honor him, Monday night's show featured a special message from executive producer Mike Richards, according to The Hollywood Reporter. "Over the weekend we lost our beloved host Alex Trebek. This is an enormous loss for our staff and crew, for his family and for his millions of fans. He loved this show and everything it stood for. In fact, he taped his final episodes less than two weeks ago," Richards said. "He will forever be an inspiration for his constant desire to learn, his kindness and for his love of his family." It was a tearjerker of a moment that also highlighted just how dedicated Trebek was to the show.
Episodes featuring Alex Trebek will air into December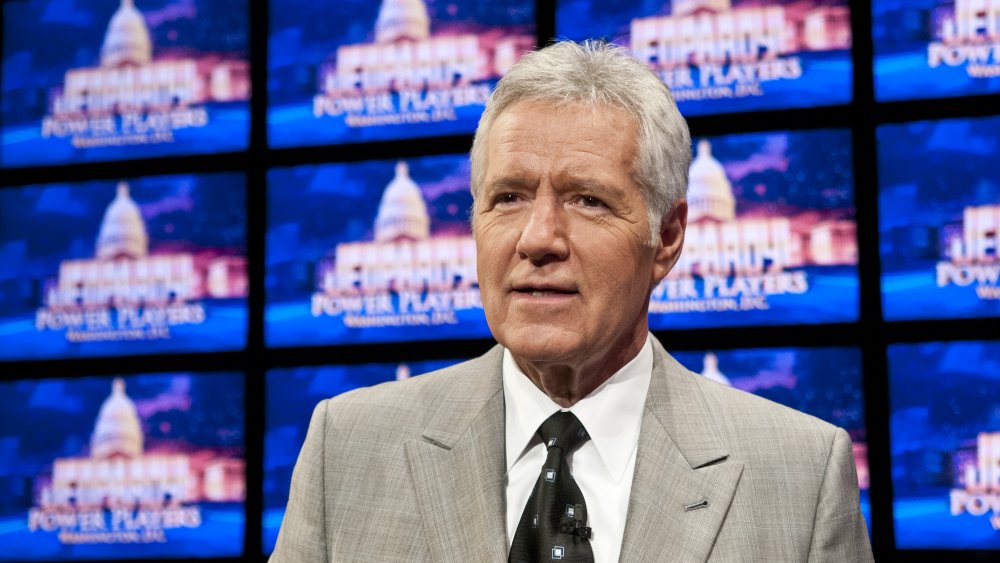 Kris Connor/Getty Images
Richards mention of Trebek's fight until the very end was just a further indication that he wasn't only bold and brilliant, but he was strong, too. Despite how physically and emotionally taxing cancer was, he continued to film, all the way up to Oct. 29 to be exact. Trebek has been on more than 8,000 episodes of the show, hosting it since 1984, according to Business Insider. And thanks to his passion and appreciation for the show, viewers won't have to say goodbye right now.
According to Richards' tribute, there is a backlog of 35 shows left with Trebek, and the final one is set to air on Dec. 25 — Christmas Day (via CNET). Although the game show will never be the same, having backlog of shows featuring the legendary host will help us ease into the world of Jeopardy! without Trebek.