This Is Who Alex Trebek Wanted To Take Over On Jeopardy!
Frederick M. Brown/Getty Images
Let's start with one simple fact: Alex Trebek is irreplaceable. But, sadly, the 80-year-old longtime Jeopardy! host lost his courageous battle with stage 4 pancreatic cancer on Sunday. He passed away peacefully at home, surrounded by his family, according to a Twitter post shared by the quiz show he made mandatory viewing.
The Canadian host was filming episodes of Jeopardy! up until his final days. Incredibly, Trebek worked tirelessly through treatment, completing his final taping of the show on October 29. The last episode of Jeopardy! featuring the iconic emcee will air on Christmas, a parting gift of sorts from the quiz master.
So, as of December 26, who is going to step into the giant shoes of the incomparable Alex Trebek? If it was up to the brave star himself, the answer is, well, kinda hilarious.
Alex Trebek had an interesting take on who should replace him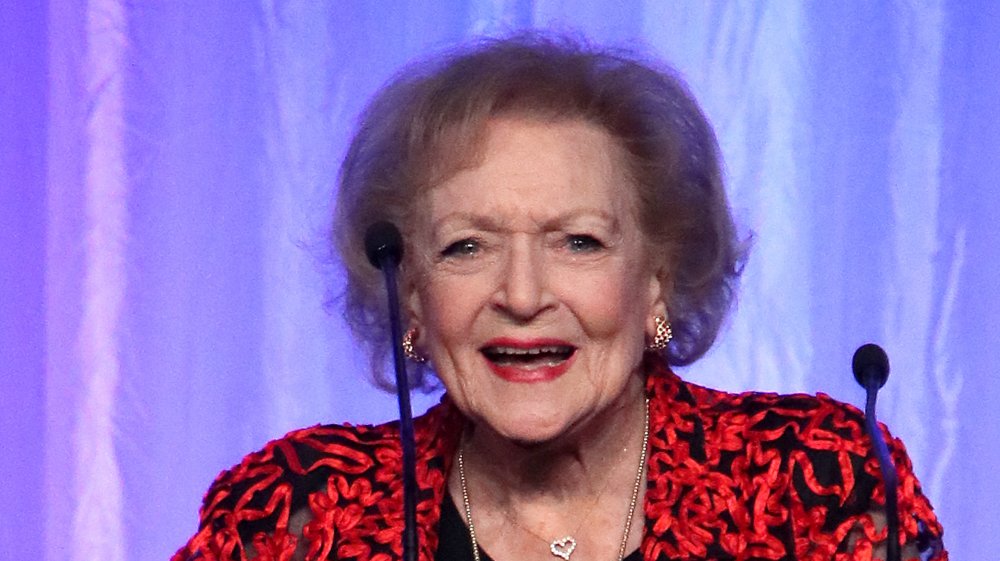 David Livingston/Getty Images
The host had a great line when asked who should host Jeopardy! in the future. According to Vox, he would often say the network would want "somebody younger, somebody funnier." Naturally, that person — in Trebek's mind — should be none other than Betty White. Of course, his fellow American entertainment icon is 98 years old, so... Meanwhile, the actress has not publicly commented about her level of interest in hosting as of time of writing, but she is likely greatly humored by the idea, given that according to CNN, Trebek and White are good friends.
When it comes to serious suggestions for who might replace Trebek now that he has tragically passed, the name Ken Jennings is being floated, since he holds the record for the most consecutive games won. The 74-time champ became a producer on the show, so could he step up to take over the big job? Only time will tell if the network wants to go in that direction. According to Distractify, other people under possible consideration are Gayle King and Ann Curry.