Here's How To Get Thicker Eyelashes Without Extensions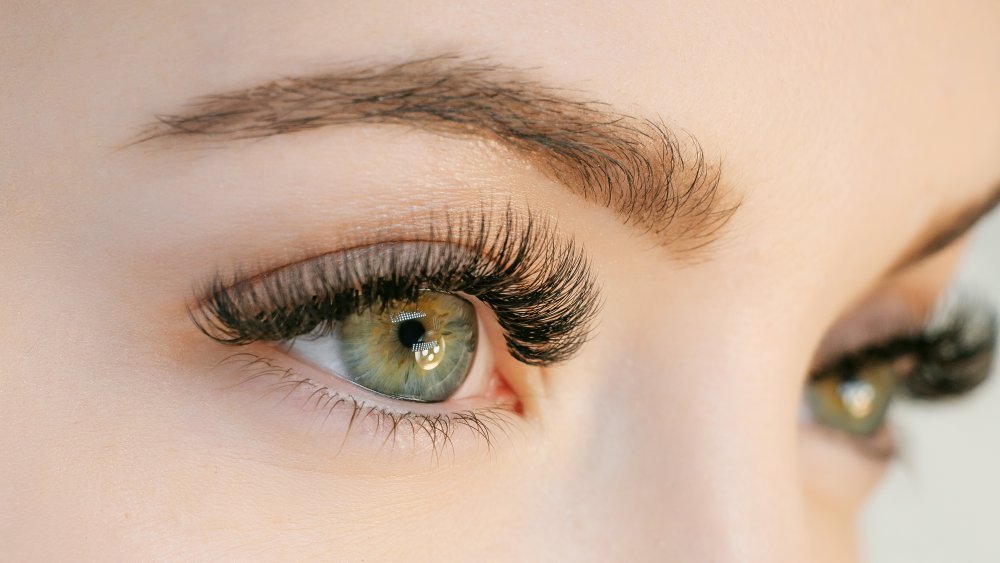 Shutterstock
Flirty lashes will never go out of style — just take a look at the years of curling, oiling, and adding extensions. Eyelashes are an essential part of any makeup look. However, a new age of perfectly curated and curled lashes has taken over Instagram, leaving many rushing to get extensions put on to keep up. But, it turns out, there are plenty of ways to get naturally luxurious lashes without the salon visit.
The first step is to start using a conditioner — these often double as mascara primers and come in a white formula. By keeping your natural lashes healthy, your makeup can enhance their natural curl and definition, Harper's Bazaar notes. These often contain beneficial ingredients like keratin, biotin, and vitamin E, which are nourishing for your lashes, according to Byrdie. Various formulas can thicken and stimulate growth as well, in addition to creating a flawless base coat for your makeup.
When it's time to apply your first coat of mascara, the lash primer will have separated each hair and created a smooth base, as explained by Byrdie. By giving an appearance of thicker, healthier lashes, lash primer can make a big difference in how they look.
Thicker lashes involve more than mascara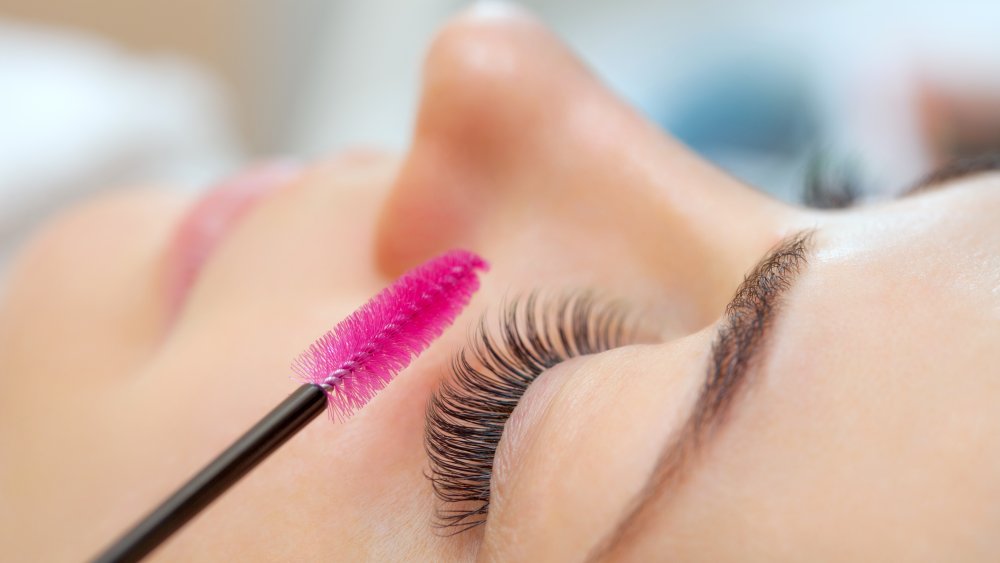 Shutterstock
Lash extensions and falsies are known to pull out healthy hairs upon use. Getting extensions may disrupt the natural growth cycle of your natural lashes, making them more brittle and susceptible to damage, according to InStyle. Dr. Melanie Palm, MD, explains to the outlet that "Eyelash hairs have a long pause cycle before they move to the shedding cycle, called telogen. Stress on the hair follicle may shift follicles prematurely into the shedding cycle." Extensions and artificial additions can do just that. 
Instead, focus on getting enough vitamins that nourish the roots of your lashes. You can use the time-tested vitamin E oil trick and add it to your lashes on a regular basis, Bustle recommends. If you're looking for an easier option, olive oil can even do the trick, according to the outlet. Naturally packed with fatty acids and natural emollients, olive oil can moisturize even the most brittle of lashes. A biotin vitamin may also help with your quest for luscious lashes — check out a high-quality option on your next trip to the store.
Healthy lashes come from a healthy self-care routine and enough vitamins, make sure you're getting enough!