Dakota Johnson & Jamie Dornan's 50 Shades Salary Was Surprisingly Low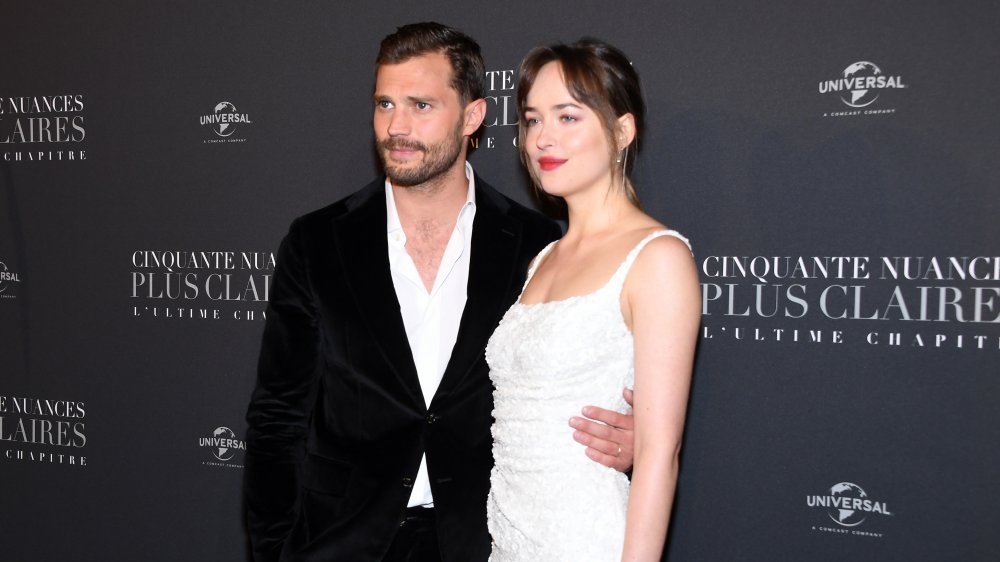 Pascal Le Segretain/Getty Images
Fifty Shades of Grey was a rare phenomenon that was absolutely crucified by critics (it has a paltry 25 percent score on reviews aggregator Rotten Tomatoes) but made major bank at the box office (about $570 million worldwide, as per Box Office Mojo). Adding to the movie's bizarre trajectory, original director Sam Taylor-Johnson was booted from the sequels over disagreements with EL James, who penned the source novels, and rumors swirled that stars Dakota Johnson and Jamie Dornan couldn't stand each other.
Still, regardless of whether anybody involved genuinely enjoyed the process of making (or watching) the Fifty Shades flicks, there's no denying how successful they ultimately were, and how quickly they launched the careers of Johnson and Dornan into the stratosphere. After inspiring two sequels, and with a $570 million box office haul, it's reasonable to assume that the film's stars were paid handsomely for taking part, too, right?
The 50 Shades stars had to renegotiate their contracts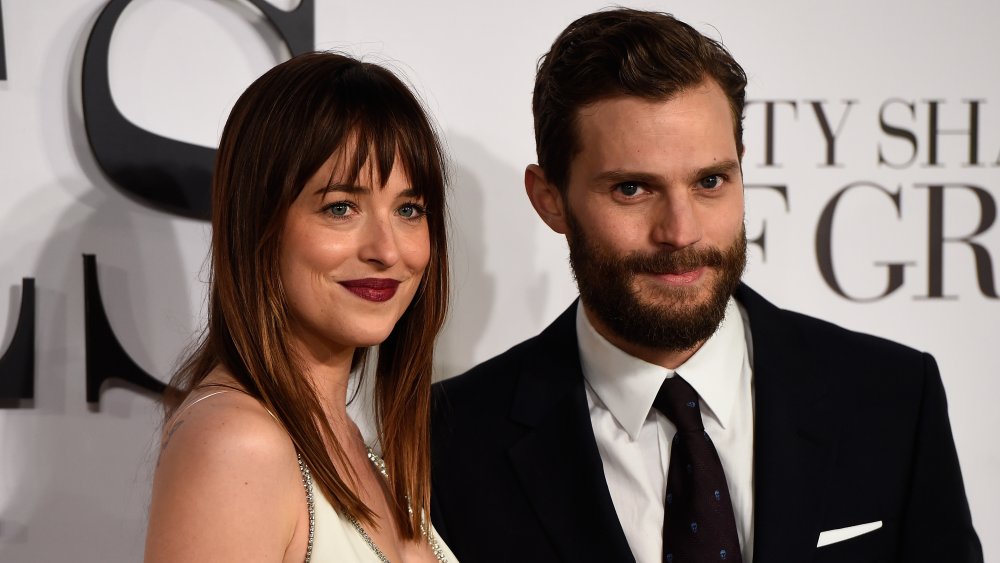 Ian Gavan/Getty Images
Although the BDSM-themed romance was a box office hit, Dakota Johnson and Jamie Dornan made peanuts for appearing in it. According to The Hollywood Reporter, the stars of Fifty Shades of Grey were paid just $250,000 each plus an undisclosed piece of the box office pie. They didn't receive any backend compensation though, hence why, when the time came, both Johnson and Dornan renegotiated their salaries. At the time, insiders advised they were looking to take a leaf out of the books of franchise stars from Twilight and The Hunger Games to figure out a reasonable salary for the sequels.
Jennifer Lawrence, for example, renegotiated a $10 million payday for Catching Fire, a remarkable increase from her $500,000 salary for the first Hunger Games film. Of Johnson and Dornan's initial deal, an industry source reasoned, "It was a very basic franchise starter deal," per The Hollywood Reporter. Considering both Johnson's and Dornan's net worth is estimated to be around the $14 million mark, it's safe to say they managed to take home a decent amount for every subsequent Fifty Shades movie.