Megan Thee Stallion Reveals The Inspiration Behind Her Rapper Name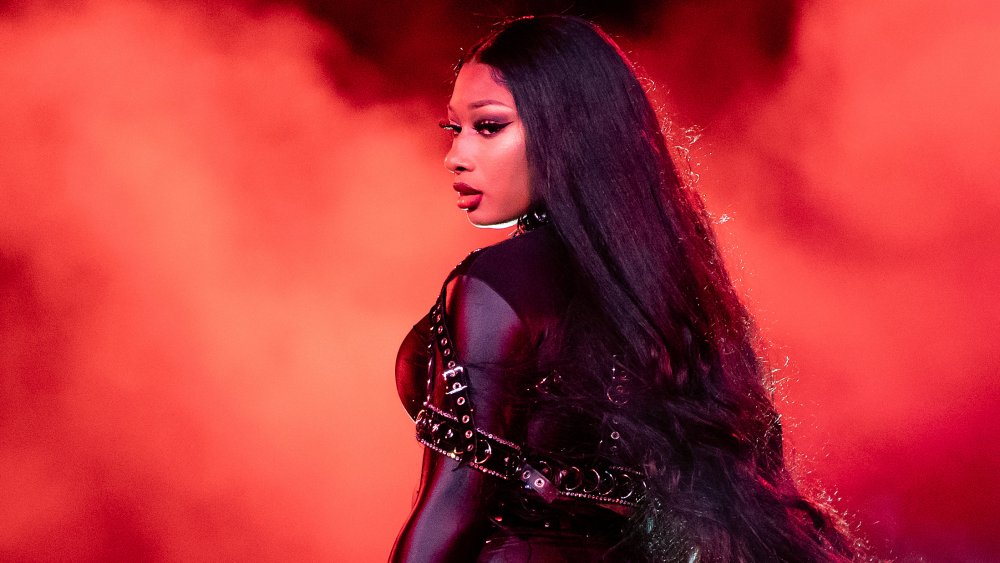 Rich Fury/Getty Images
Megan Thee Stallion is a fierce, world-conquering goddess, that much is clear. And her stage name cleverly captures how much of a barnstormer she is. But, clearly, Megan Thee Stallion wasn't born Megan Thee Stallion (although, judging by celebrity naming conventions these days, we'll probably see a child named "Stallion" in our lifetime). The woman born Megan Jovon Ruth Pete actually has several stage names. As Megan Thee Stallion explained to Complex, she has several "personalities I go through on the day-to-day basis."
The "Savage" hit-maker told Houstonia magazine that "Htown Hottie" is "just a nickname I gave for myself — I thought it sounded cool, so I was like, yeah, I'll be that," while "Hot Girl Meg" is, "the party girl, the college girl, she likes to turn up, she likes to have fun," and "Tina Snow," who inspired the titular 2018 EP, is a reference to Pimp C, of UGK's, alter ego Tony Snow. As Meg revealed to Vibe, "Tina is the more pimp-ish side of me. Tina is the raw version of Megan."
Megan Thee Stallion reclaimed her story with her stage name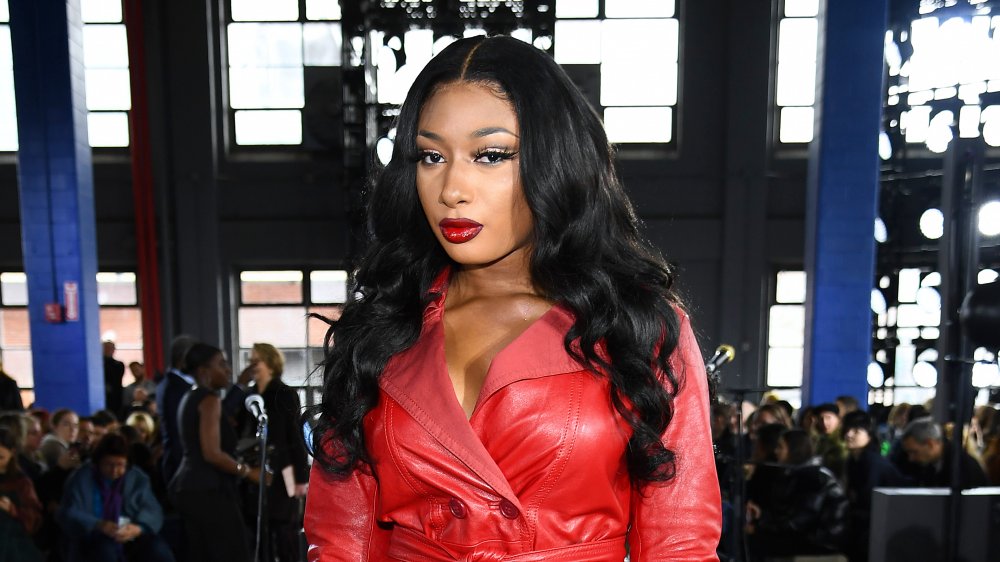 Dimitrios Kambouris/Getty Images
The rap superstar's most famous alter ego, however, has a deeper back-story than the rest. Megan Thee Stallion explained to Houstonia that "Stallion" was a nickname she got as a teen. At first, she only used the title on social media, but it gradually became her stage name. She reminisced, "Since I was younger, probably about 15 or 16, I've always had the same body. Older guys would always be like, 'Oh, you a stallion.' So I finally had to ask like, is that a good thing? Everybody pretty much took it and ran with it, and then I put it as my main name on Twitter, and ever since then, everybody's just been calling me Stallion."
Megan confirmed to Vulture, "In the South, they call girls that are tall and fine stallion," which tracks with her height, at 5'10," as per Entertainment Weekly. It seems she was tall from a young age, too, as the rapper advised Vulture she was approached by a man at the age of just 15, who described her as a "stallion," and she shot back, "Stop talking to me before you go to jail." Clearly, she's having the last laugh as the descriptor is definitely a compliment now the Houston native is one of the biggest and most beloved female stars around.