Carly Pearce Reveals The Surprise Stylist Behind Her CMA Awards Look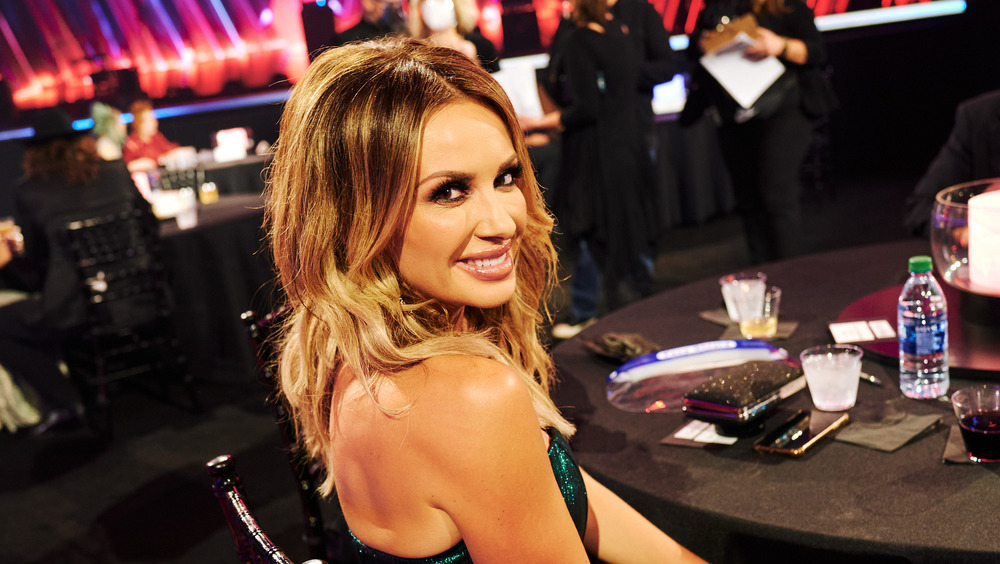 John Shearer/Getty Images
It's that time of the year again, folks — our favorite country music stars are getting all dressed up for this year's Country Music Awards and putting on their nicest pair of cowboy boots. They sure do clean up nice, don't they? 
Carly Pearce looks absolutely stunning at this year's CMA Awards, as she does every year. But this year is a little bit different for her, as there's hidden significance behind her ensemble. In a pre-show interview with RADIO, Pearce explained that both her red carpet and performance looks were inspired by her mother. Not only were the outfits chosen with her mother in mind, but she actually had a hand in helping Pearce choose what to wear. 
"It was kind of like a fun thing for my mom and I." She revealed that this was particularly special because her mother has been very sick. "A year ago, my mom had a severe case of pneumonia, to already weak lungs," she revealed. "I haven't been able to hug my mom in months, because as soon as this virus started — we had to protect her," (via Pop Culture). As a result, she urges people to take the virus seriously since she has seen firsthand how scary it can be to have an immunocompromised family member during a pandemic.
Her divorce has made this year even more challenging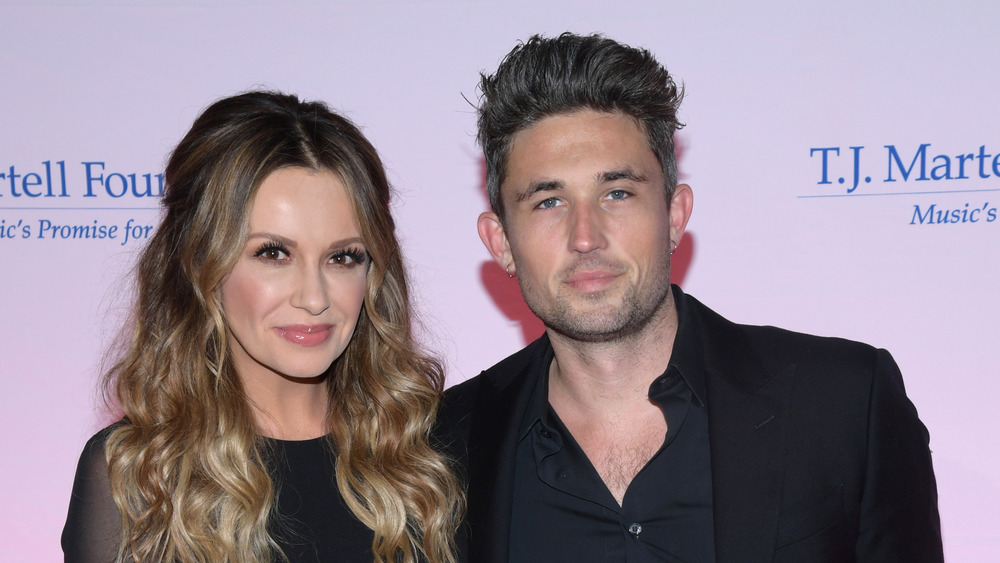 Jason Kempin/Getty Images
In addition to Pearce's mother being sick, she has also been going through a divorce this year, after less than a year of marriage. Pearce called the entire experience "awful." But she's tried to stay as positive as possible, adding, "I believe we don't go through things that we're not supposed to go through. My love was real. I will stand by that forever," (via Fox News). She believes that she's "way stronger than [she] thought" but hopes that people will respect the space and privacy of both her and her ex-husband.
Tonight at the CMAs, the country music star has managed to pick up four whole nominations this year: Music Video of the Year, New Artist of the Year, Song of the Year and Musical Event of the Year — which is quite the feat for the young artist, who is only 30. While she's excited about all four nominations, Best New Artist is the one that has her grinning and declaring, "I want that one" (via RADIO). With such a challenging year behind her, we hope she can find a win at tonight's awards!