The Hot Topic Of The CMA Awards Had Nothing To Do With Music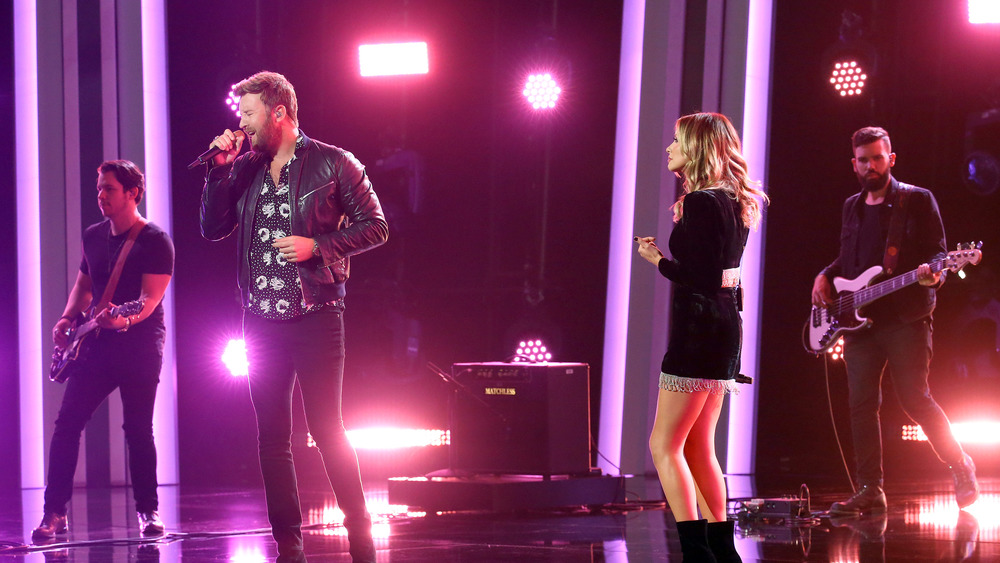 Terry Wyatt/Getty Images
Country music fans had every reason to be excited about this year's CMA Awards, especially since organizers decided to hold the event in-person at the Music City Center in Nashville, Tennessee. But thanks to COVID-19, this year's awards show had always promised to be a little different. Days before the event, organizers said guests were being seated at tables 8 feet apart, and with just one artist and one guest per table. Awards producer Robert Deaton told the Tennessean, "It's not going to be the huge spectacle of the CMA Awards at Bridgestone, but we could make something that's unique and heartfelt, and that means something to the artist and the fans." 
Still, the scene of so many maskless country music greats in one room alarmed more than a few social media users. One tweeted: "Okay just remembered CMA is on tonight and the first thing I think is ..Why the hell is no one wearing a mask?!? And the 2nd was GOD I hope we don't lose any country singer to COVID b/c they just didn't want to wear a mask that match their dresses/suit. #CMAawards". Another said: "Maybe it's because I live in a state where COVID is worse than NYC in the spring but the CMA's looks like a super spreader event. Not a mask in sight."
Positive COVID-19 test results have already impacted the show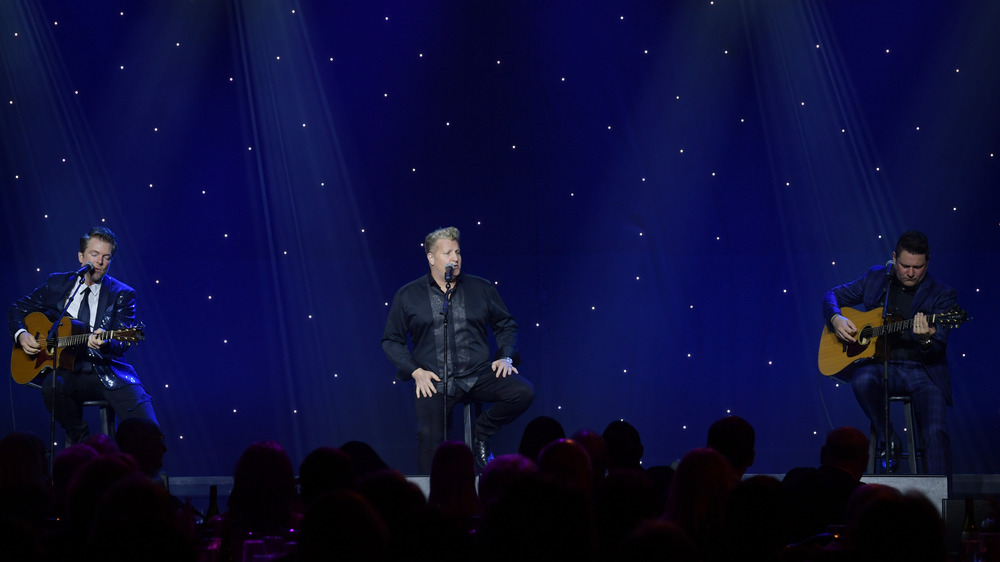 Jason Kempin/Getty Images
Positive COVID-19 test results have already eaten into the list of this year's performers. Days before the event, singers Lee Brice and Tyler Hubbard from the music duo Florida Georgia Line announced they had to drop out after they tested positive. Brice was meant to perform with Carly Pearce but was replaced at the last moment by Charles Kelley of Lady A — and it was a good thing the performance was prerecorded because Kelley and his musical group also had to stay home after a family member tested positive for COVID-19. During the first hour of the show, Rascal Flatts announced it was bowing out of the show because one band member tested positive; Jenee Fleenor, last year's Musician of the Year is staying home for the same reason.
One Twitter user has defended organizers, saying: "They're following CDC protocols. Every person (including artists and their reps) entering the venue was required to be tested. And they are required to wear a mask any time they leave their assigned seat. Staff and crew are also required to wear PPE at all times." We hope, for everyone's sake, that this is good enough.