Kamala Harris' Niece Shares The Most Important Thing Her Aunt Taught Her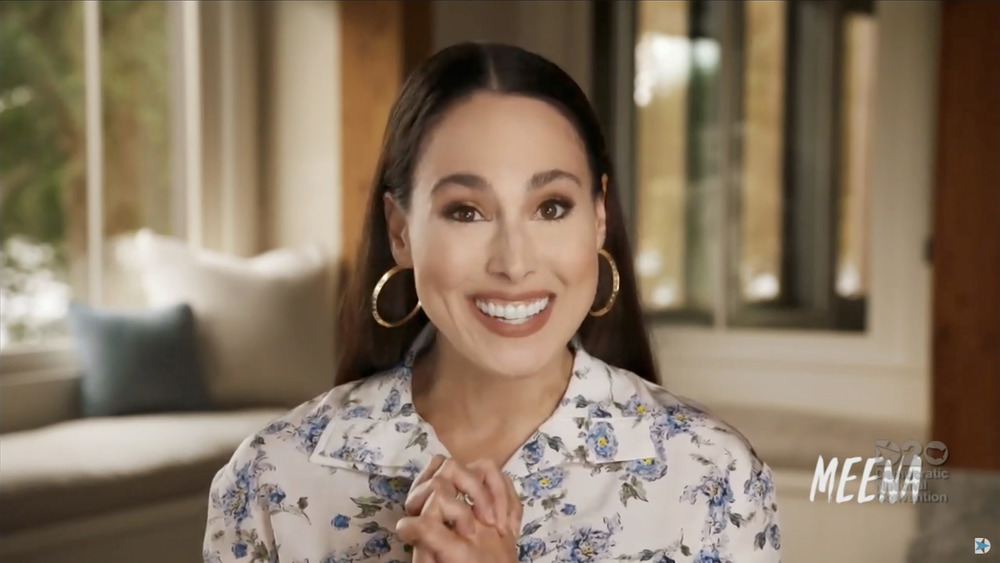 Handout/Getty Images
Vice President-elect Kamala Harris has gone by many names. She's "Mamala" to her step-kids. She's been California's Senator Harris since 2017. And now, of course, we can start calling her "veep." But to children's author Meena Harris, she's always been "Aunt Kamala." So what was it like having the woman who firmly told outgoing VP Michael Pence, "I'm speaking," as an auntie?
To put it mildly, the younger Harris certainly learned not to be a wallflower from her mother's sister. "[M]y Aunt Kamala has always made it a priority throughout my life to teach and celebrate our family's history and culture, often through food, and with an emphasis on the long line of powerful women we come from," Meena Harris told NBC News. These weren't just empty words, either; in their everyday interactions, her aunt guided her to be a strong, assertive person who could hold her own. "I always felt like I could participate at the adult table, but I also knew that if you're going to make an argument about something, you better have something good to say," Meena Harris explained (via Glamour).
Kamala Harris taught her niece that to be ambitious, you need to be courageous
Writing about her aunt in ELLE, Meena Harris explained that the most important life lesson she gleaned from her aunt, as well as her mother and grandmother, was that it's a good thing to be ambitious. "In the Harris household, ambition means courage. It means living your purpose," she wrote. "But to a whole lot of other people, ambition—women's ambition, that is—is code for taking up space that wasn't intended to be yours."
To help other girls understand the importance of ambition, Meena Harris wrote a children's book, Ambitious Girl, which will be published in January. "We need girls and women to learn to take up space and own their power," she pointed out. "As my aunt showed us last week, when we encourage ambitious girls, they become ambitious women. And ambitious women can break barriers, shatter ceilings, and win."