Maren Morris' Touching CMA Awards Tribute Is Pulling At Our Heartstrings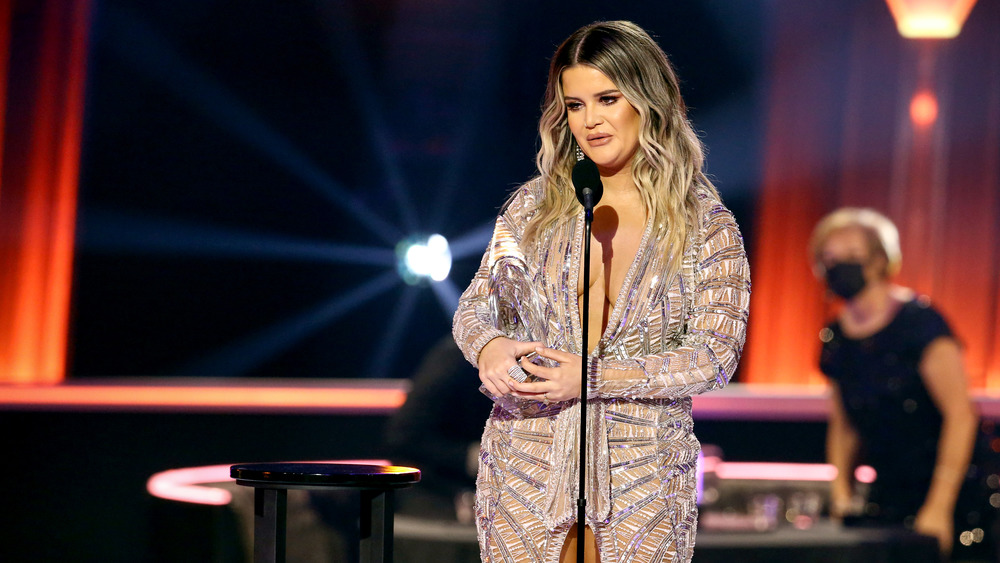 Terry Wyatt/Getty Images
Country legend Maren Morris had what she described as "such a magical night" during the 2020 CMAs, adding Single of the Year and Song of the Year (for "Bones") and a Female Vocalist of the Year Award to her name (via CNN). Morris didn't rest on her laurels. Instead, the country singer dedicated her Female Vocalist of the Year award to others. "It's Linda Martell, Yola, Mickey Guyton, Rissi Palmer, Brittney Spencer, Rhiannon Giddens — there are so many amazing black women that pioneered and continue to pioneer this genre," Morris said, "I know they're going to come after me, they've come before me, but you've made this genre so so beautiful, I hope you know that we see you, thank you for making me so inspired as a singer in this genre" (via CNN).
This isn't the first time that Morris has used her platform as a country superstar to speak out about issues of racial justice. "I think having a baby has sharpened my vision on what I cannot stand anymore and what I have to stand for because I'm not just trying to solidify my place as this ingenue in country music," Morris told her audience at ABC's "Country Strong 2020: Countdown to the CMA Award. "I feel like I've established myself here, and I have a community and now I'm paying it forward with my child's future, and I wanna do the right thing" (via Good Morning America).
Black country music artists react to Morris's CMA tribute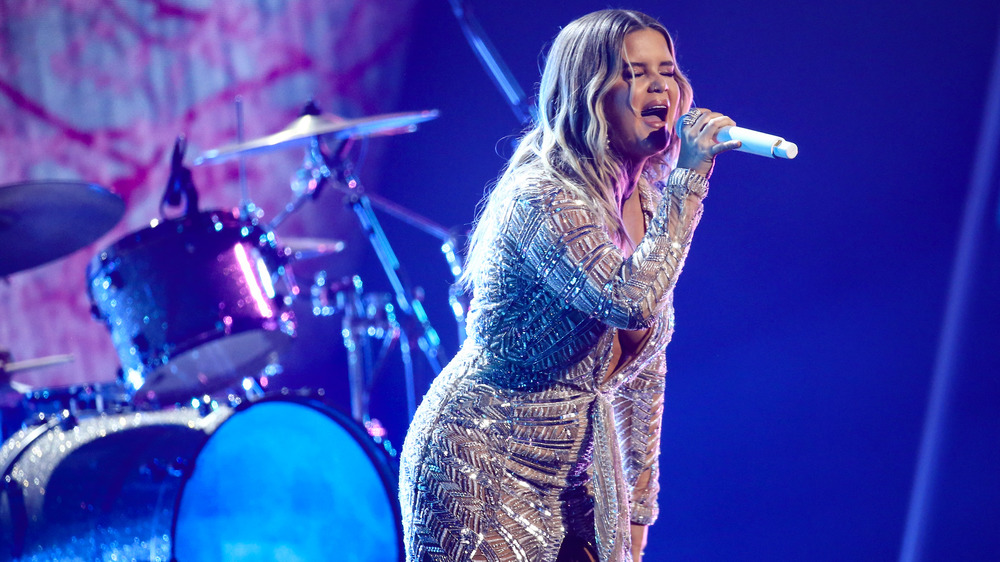 Terry Wyatt/Getty Images
Many of the black country music artists that Morris name-dropped in her CMA acceptance speech have since reached out to Morris. Four-time Grammy nominee Yola voiced her appreciation, as did Brittney Spencer, whose newly released track, "Compassion" deconstructs damaging stereotypes about people of color in the United States (via CBS). Spencer wrote, "Thank you so much for using your platform to shed light on Black women in country music. This is beyond dope."
Rhiannon Giddens, whose career honors African American folk traditions, also tweeted her thanks (via NPR). Mickey Guyton, whose newly released track, "Black Like Me," is a protest in song-form against police killings of unarmed black people, tweeted, "There are no words. Just tears ... Thank you." Rissi Palmer, whose Apple Music radio show, "Color Me Country," highlights the contributions of people of color to country music, added her voice to the mix. "Just saw the speech and was left breathless. @MarenMorris, that was a very classy move. I'm blown away," she wrote, adding, "There are SO many artists of color out here waiting to be heard. I hope that all of country music REALLY heard Maren tonight." A cursory scroll through Twitter suggests they have. "Thanks for ... all of this information I never knew. I will be adding all of [the artists Morris named] to my Spotify playlists to get to know their work. Can't wait!" tweeted one country music fan.