The Secret Service's Coronavirus Numbers Have People Seeing Red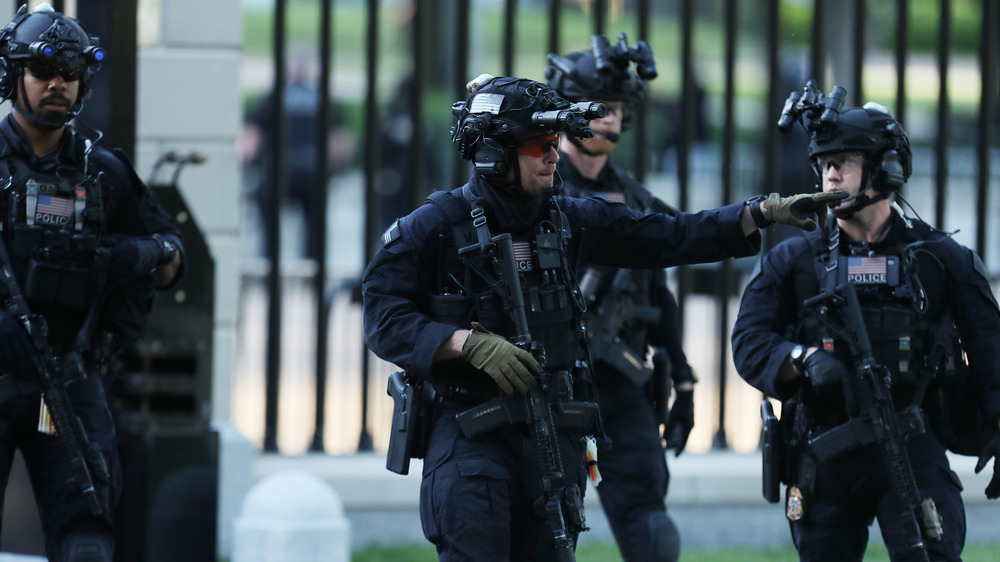 Chip Somodevilla/Getty Images
At least 130 Secret Service agents, who protect the White House, have been ordered to quarantine after either contracting COVID-19 or coming into contact with an infected colleague, according to the Washington Post. This report comes on the heels of a series of campaign rallies that President Donald Trump scheduled in the final weeks of his campaign. CNN reports that Trump tested positive for the coronavirus and later recovered in mid-October. Leading up to the election, he held 50 rallies around the country where crowds were often seen not wearing masks and standing close together. 
Every employee who worked on the campaign trail is currently being tested for the virus to help limit the spread, per the Washington Post. "Being down more than 100 officers is very problematic," a former senior Secret Service supervisor told the publication. "That does not bode well for White House security." The outlet also reported that the amount of Secret Service officers being taken off duty, will likely cause many other agents to work longer hours in their absence.
The White House has seen a steady increase of coronavirus cases recently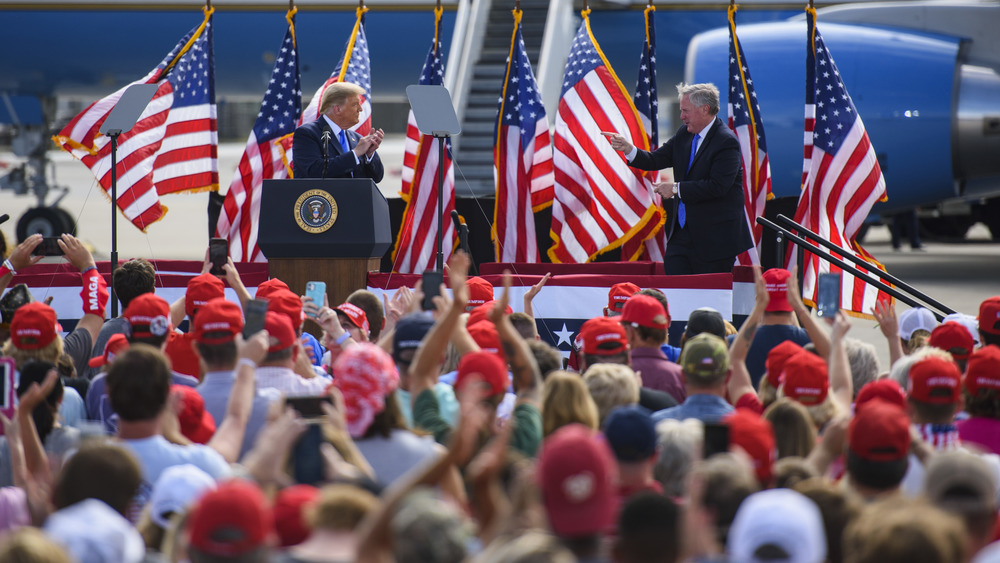 Melissa Sue Gerrits/Getty Images
The White House has seen a rise in COVID-19 cases in recent weeks. According to The Hill, those that have tested positive include: Trump campaign adviser Corey Lewandowski, White House chief of staff Mark Meadows, Housing and Urban Development Secretary Ben Carson, and White House political director Brian Jack. However, a USSS spokesperson told CNN they will not release exactly how many employees have been infected with the virus.
"The Secret Service maintains well-established protocols inclusive of testing, conducting contact tracing related to confirmed and suspected exposure, and immediately isolating of any employee who tests positive for COVID-19," the spokesperson told the news outlet. "This program ensures that every precaution is taken to keep our protectees, employees, families, and the general public, safe and healthy."
Multiple White House staffers revealed to the Washington Post that they were nervous about contracting coronavirus. "I'm trying to work from home," one senior administration said. "It's not really safe to be in there right now."