Joe Biden's Past Letter To His Staff Has Gone Viral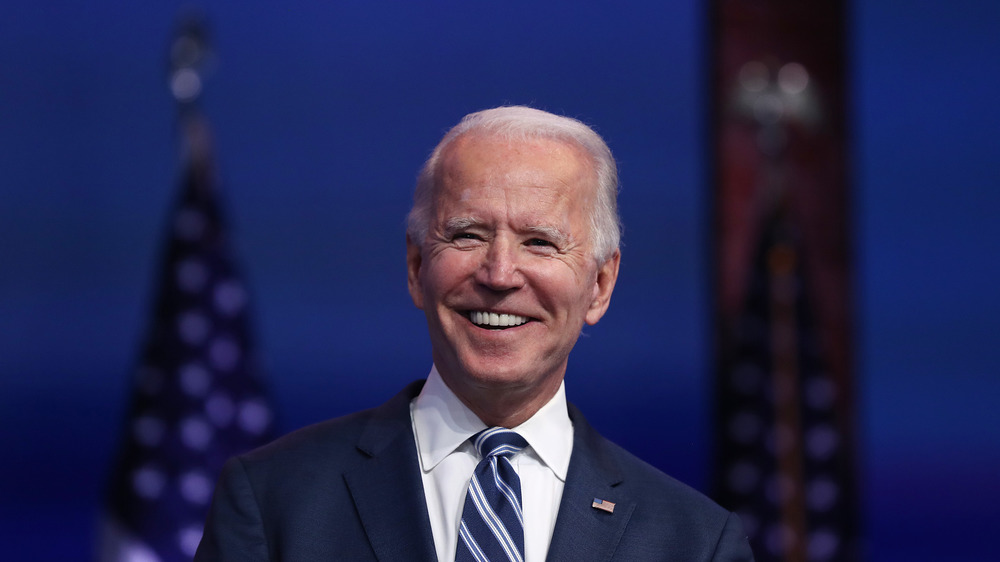 Joe Raedle/Getty Images
Work-life balance is a challenge that many working Americans face. In a culture that rewards productivity, it's often difficult to take time away from your job without feeling guilty or stressed that you're missing something important. However, President-elect Joe Biden has made his stance on the matter clear, as proven by a six-year-old memo that has recently gone viral.
On November 7th, the same day a winner of the 2020 presidential election was declared, Twitter user Dan Barker resurfaced a note that the then Vice President Joe Biden had sent to his staff in 2014.
"To my wonderful staff," the letter, dated December 7, 2014, reads (via Twitter). "I would like to take a moment and make something clear to everyone. I do not expect nor do I want any of you to miss or sacrifice important family obligations for work."
He continues: "Family obligations include but are not limited to family birthdays, anniversaries, weddings, any religious ceremonies such as first communions and bar mitzvahs, graduations, and times of need such as an illness or a loss in the family. This is very important to me. In fact, I will go so far as to say that if I find out that you are working with me while missing important family responsibilities, it will disappoint me greatly. This has been an unwritten rule since my days in the Senate. Thank you all for the hard work."
Joe Biden has a long history of championing family values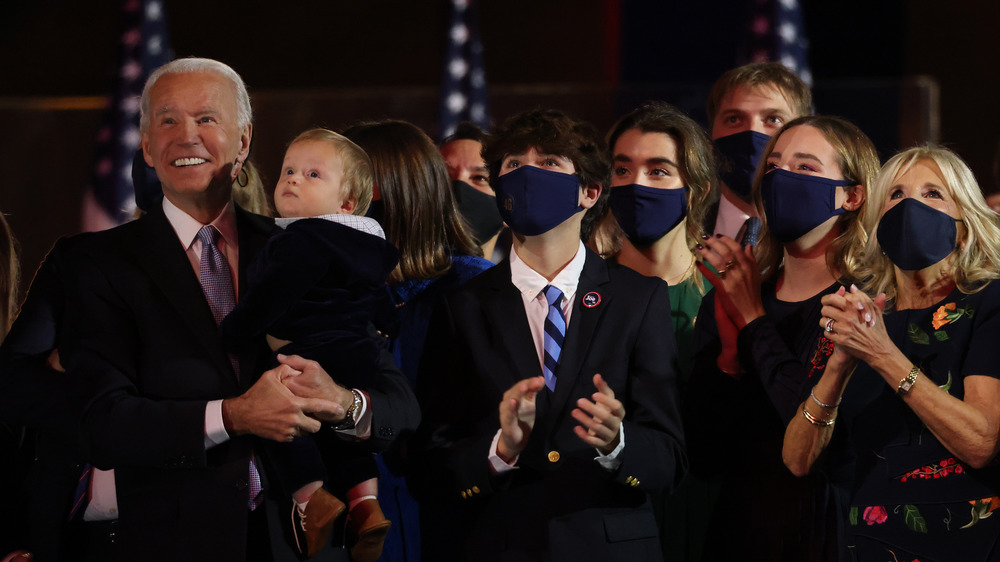 Win Mcnamee/Getty Images
Fellow social media users have applauded Biden for his kindness and understanding. "I am certain his employees, at the time, felt the same love and respect for him as he felt for them," one user replied to Barker's tweet. "I am also certain he feels the same today about all who have had the privilege of knowing him as boss."
The president-elect has a long history of putting family first. After losing his first wife, Neilia and one-year-old daughter, Naomi, in a car accident in 1972, Biden began commuting daily from his home in Delaware to Washington DC, where he served as a senator, per The Washington Post. During this time, it was important to him to be present for his two surviving sons, Hunter and Beau.
The 2014 letter was also written shortly before Beau would pass away from brain cancer. Biden has made it a priority to honor his late son's legacy throughout his career. In 2017, he penned a memoir, Promise Me, Dad, about the hardship of losing a child to cancer, per NPR. After Biden's victory speech last week, he celebrated Beau by playing his favorite song, Coldplay's "Sky Full of Stars" during the fireworks display, CNN reports.