Joey King Reveals Some Major News About The Kissing Booth 3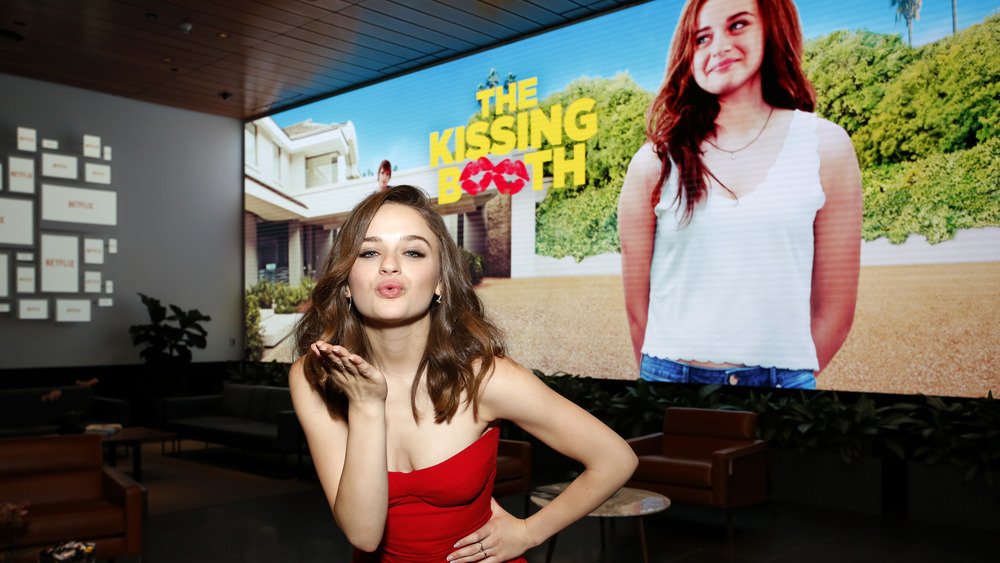 Rachel Murray/Getty Images
Calling all Kissing Booth fans! The queen and star of the film trilogy, herself, Joey King, has just announced some pretty exciting news: that's right — The Kissing Booth 3 is coming out next summer. The core cast that we all know and love have reprised their roles — so far, that includes Joey King, Joel Courtney, Taylor Zakhar Perez, Maisie Richardson-Sellers, and Meganne Young (via CNN). This news was revealed tonight at the 2020 People's Choice Awards, at which King won for Best Comedy Movie Star for The Kissing Booth 2. This win should come as no surprise, seeing as the second film in the trilogy has topped the Netflix top 10 list internationally almost immediately after its release last year.
This has been a huge secret for King and the rest of the cast to keep a secret, as they've known for a while due to the second and third films being filmed one after another (via Refinery29).
No one is more excited for The Kissing Booth 3 than Joey King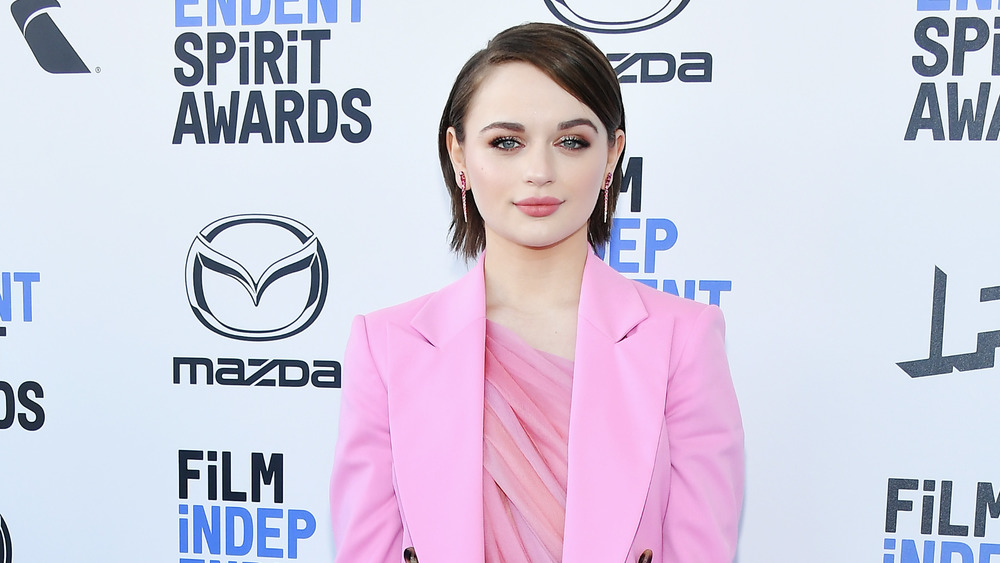 Amy Sussman/Getty Images
There's something about the Kissing Booth films that people just love. It could be the chemistry between cast members, the fun narrative, the relatable situations. But it seems that one of the biggest pulls to these films is just how much the cast loves being a part of it. 
In King's People's Choice Awards speech, not only did she gush about her excitement for her nomination for the previous Kissing Booth film, but she couldn't help but freak out over news of the third film's release. In the speech, she says, "I told myself that if I won, I would share a very exciting piece of news with everybody, so ... I want to tell you that Kissing Booth 3, our final installment, is going to be released in summer 2021! I am so excited, I wish it was tomorrow! I really, really wish it was tomorrow! Thank you for loving this movie, and loving this character as much as I do" (via Just Jared).