Barack Obama's New Playlist Features Some Surprising Bops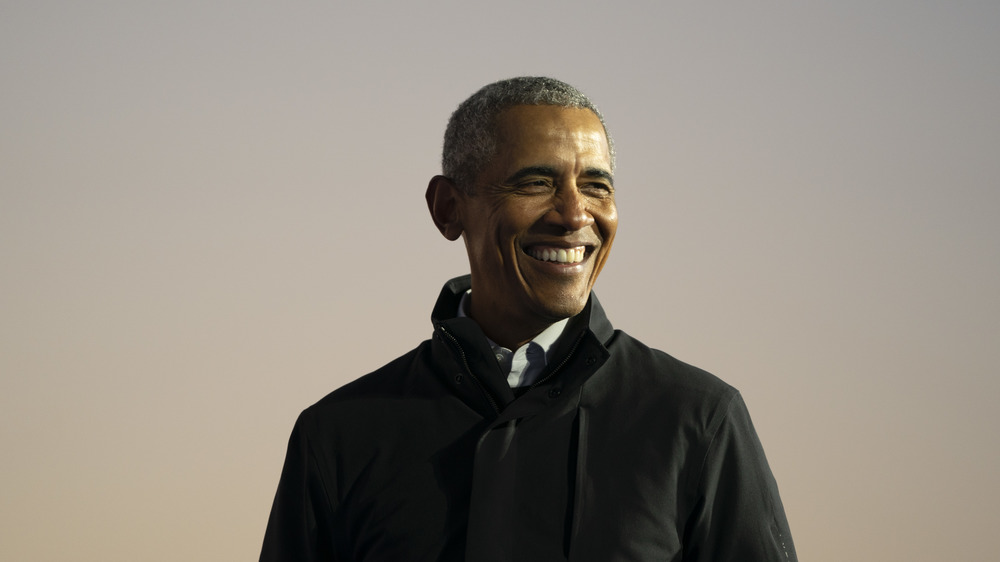 Drew Angerer/Getty Images
How do you condense a presidency into a musical playlist? Former President Barack Obama appears to have tried to do just that, and delivered an eclectic collection of music ranging from The Beatles to BB King, and from Beyonce to Fleetwood Mac. A number of songs predate the Obama presidency, but we might remember them from events that are tied to his time in office nonetheless. USA Today points out two tracks by Beyoncé (including her iconic, Grammy-award winning cover of Etta James' "At Last", which was played during the first Obama inauguration (via YouTube). And there is Eminem's "Lose Yourself," which he played before his 2016 Democratic National Convention speech. Other artists who made it into the playlist include Stevie Wonder, Bruce Springsteen, Bob Dylan, and Gloria Estefan — all of whom were awarded the Presidential Medal of Freedom.
His musical picks were given thumbs up by some fans, but author Stephen King had a few other suggestions. King tweeted: "Great list, but kinda mellow. How about some James Brown and Jerry Lee Lewis?"
Barack Obama's book playlist brings back memories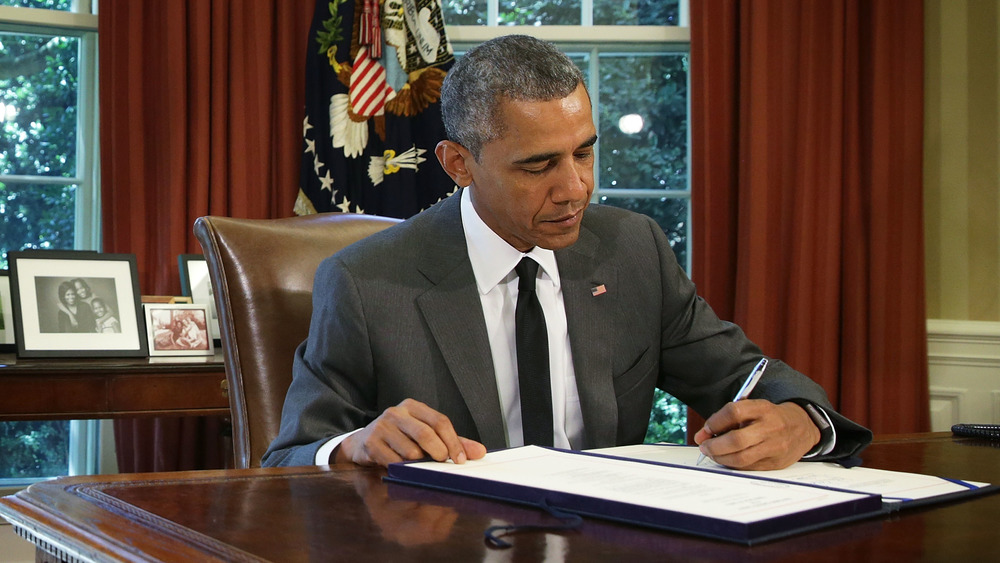 Alex Wong/Getty Images
Obama's latest playlist isn't the first one the former president released since he stepped down. He pulled together a summer 2020 playlist, too, which was released before the Democratic National Convention in August, and which picked up more than 1.5 million likes on Instagram alone. That list featured more-up-to-date music and included "My Future" by Billie Eilish and "Savage Remix" by Megan Thee Stallion with Beyoncé.
But this playlist is different, because it was likely meant to bring back memories of his time in the White House. As the former president says: "Music has always played an important role throughout my life — and that was especially true during my presidency. While reviewing my notes ahead of debates, I'd listen to Jay-Z's 'My 1st Song' or Frank Sinatra's 'Luck Be a Lady.' Throughout our time in the White House, Michelle and I invited artists like Stevie Wonder and Gloria Estefan to conduct afternoon workshops with young people before performing an evening show in the East Room. And there were all sorts of performances I'll always remember — like ... Paul McCarthy serenading Michelle in the East Room with, 'Michelle.' So in honor of my book, A Promised Land, coming out tomorrow, I thought I'd put together a playlist with some of those songs. Hope you enjoy it" (via Rolling Stone).