Everything We Learned From The Matt James Bachelor Trailer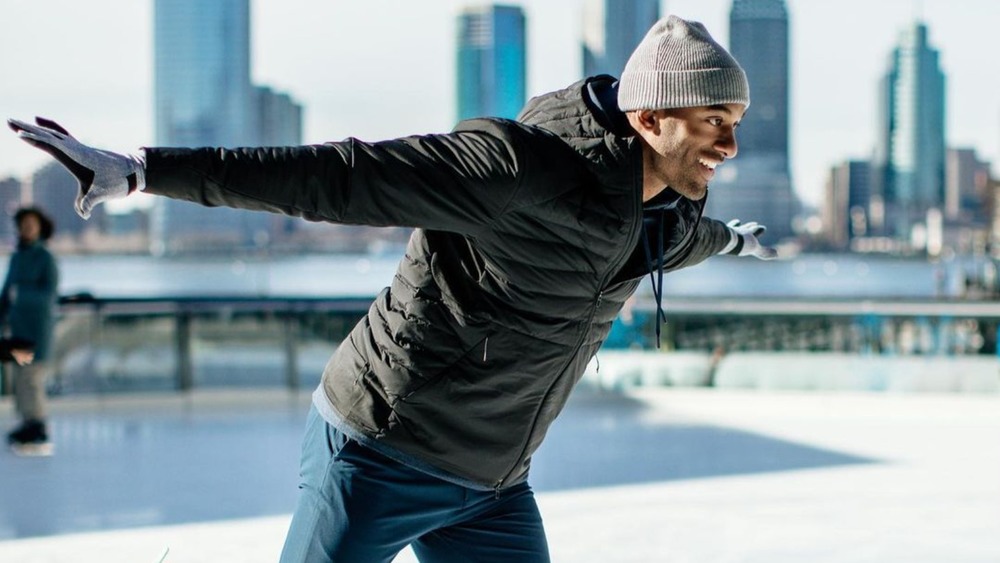 Oh hello, Matt James, did anyone ever tell you that you're perfect? Because you are. If Instagram pages were real-life living rooms, we'd be spending all of our time Netflixing and chilling on Matt James' couch, no ifs ands or buts. The upcoming season 25 Bachelor contestant gives back to the community, loves his mama, he's got mean skateboarding skills, likes himself some cinnamon toast crunch, looks adorable in shirtless shots with puppy dogs, cleans up nicely (awfully nicely), rides horses, and has got all the dance moves in the world. We're not done swooning yet. He's an ex-professional football player, according to ABC, and now he's a real estate broker with a stable income. 
Thank God he didn't end up among Clare Crawley's Bachelorette suitors and ABC pulled him for his own season, instead. Because we want as much Matt James as we can handle. And on Tuesday, November 17, we got our first taste of what James is like as a leading man.
This is Matt James' big reveal on his Bachelor trailer
We'll just go ahead and leave this Twitter link here for you, so you can moon over Matt James as much as we did. Watch as his suitors literally trip over themselves to meet him. All you get to hear James say to his prospective fiancées in the Bachelor trailer is "hello." But Matt James' "hello" is like a mix between a James Bond "shaken not stirred," and Leonardo DiCaprio in Titanic right before Kate Winslet says, "I"m flying." But wait. There's more. Matt James is a virgin when it comes to love. You've never been in love?" Chris Harrison asks James in the season 28 Bachelor trailer. "I haven't," confirms the 28-year-old. Which is bound to make for juicy viewing, don't you think?
James recently hinted at his upcoming season via Twitter. If the replies are anything to go by, the upcoming season 25 already has viewers popping the popcorn. " See you soon with a plus one!! Good luck!! Now go get yourself a wife," tweeted @marmar_24. "I hope it all works out for you!" exclaimed @claire_hickeyy, " but my DMs are open if it doesn't." Ours are, too.