Joy Behar's Sexiest Man Alive Response Is Raising Eyebrows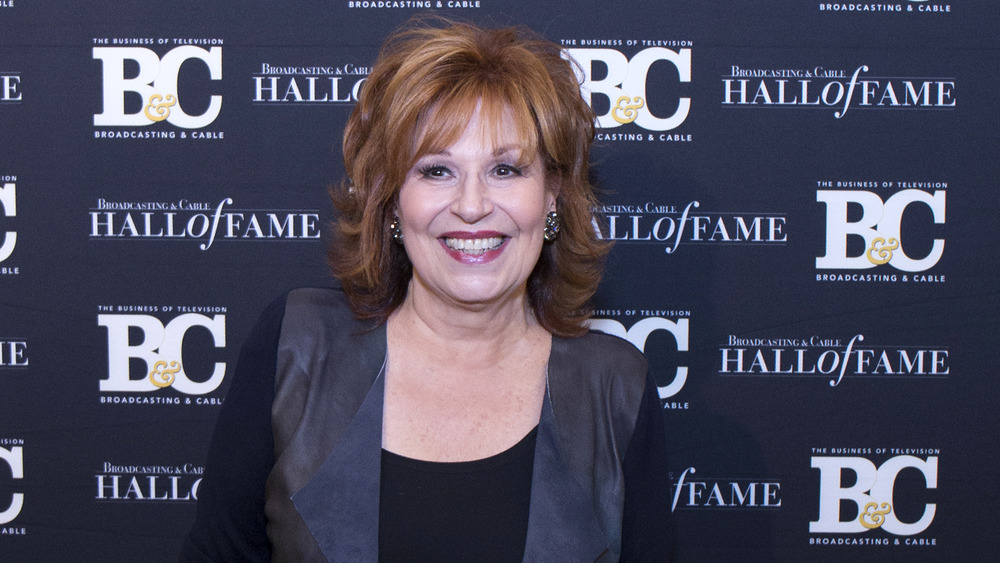 Santiago Felipe/Getty Images
Since 1985, People's annual Sexiest Man Alive has been an honor coveted by Hollywood's A-list guys, and a favorite topic of debate among fans. Over the years, 32 eye-pleasing guys have graced the annual cover (as Insider points out, four men have won the title twice). The roster includes both superhero-flick actors (Chris Hemsworth, Ryan Reynolds) and popular musicians (Adam Levine, John Legend); one power couple (Cindy Crawford and Richard Gere), one athlete (David Beckham), and one silver fox (Sean Connery was 59 when he graced the cover). 
The announcement of actor Michael B. Jordan (per People) was generally hailed as being a great pick. After all, he's a legit movie star, having starred in Black Panther, Creed, and Fruitvale Station, and soon to headline Without Remorse, based on a Tom Clancy novel, on Amazon's video service (via Empire). He's also only the fourth man of color to get the honor, and he's active in social justice causes. Not to mention, he's available. Jordan told People that he was looking for "Somebody that's nurturing. I've got a list. That's probably why my a** is still single, but yeah, it's a list." He also confided with the outlet that he hoped to find someone to start a family with, saying, "I want children. I want a wife. It's kind of tough right now when I guess my first choice is always work. But having a family is definitely important."
An eligible bachelor on the hunt for Mrs. Right? Naturally, the morning chat shows were all over the news, including the ladies of The View.  
Behar pointed out the flaws in the award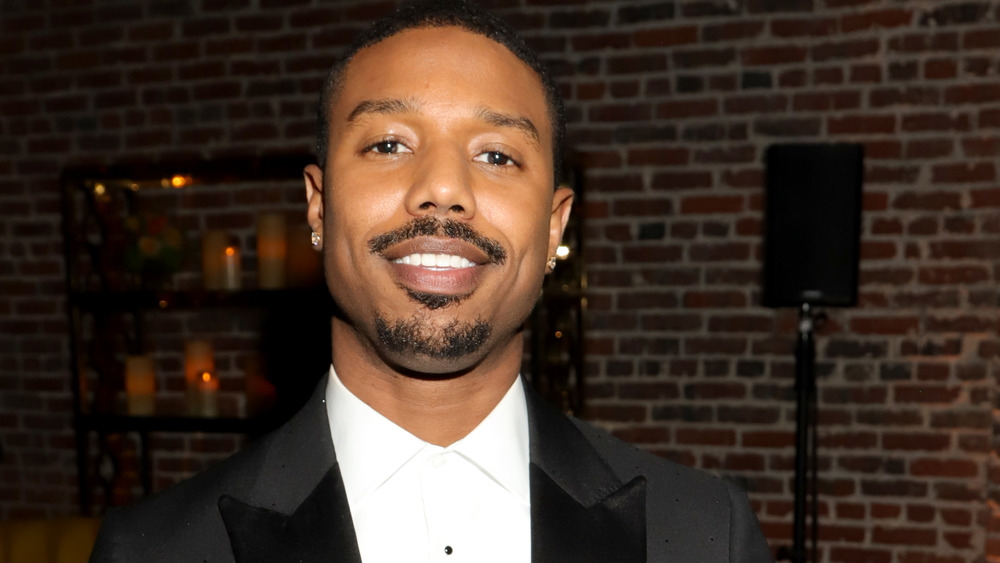 Arnold Turner/Getty Images
Behar's reaction to the magazine's honor (seen here) was definitely not what fans were expecting. "I don't like People magazine, and I'll tell you why," she began. "Years ago, they were the first magazine to print everybody's age. They went to the DMV to get my age. It was like, 'Lassie, 12.' They didn't care if it was a person or not a person; they were going to print your damn age in there. So I'm annoyed with them."
The outspoken host then went on to question the whole concept of the award, implying that Americans put too much value on buff bodies. "It's a very, like... what are we talking about? We're talking about the United States, we're talking about the Western culture," she said. "For all I know, in Japan, a sumo wrestler, at 400 pounds, is the sexiest man alive. This is a strictly Western idea." But Behar had no issue with the magazine's actual selection: "Having said that, I think Michael [B.] Jordan is very hot and adorable."
Viewers reacted with a mixture of humor and horror. One said, "She's not wrong tho! lmao." Another fan tweeted, "If someone made a remix of this I would put it on repeat for like 48 hours." Pop culture outlet Vulture even chimed in, calling Behar's take "odd but correct." Less complimentary reactions included one that called her "annoying" and "grating," and a former fan who said Behar "is slowly becoming curmudgeonly."
Will People respond next year by giving the nod to an actor whose bod is more couch potato than cut? Only time will tell.
The other View hosts were major Michael B. Jordan fans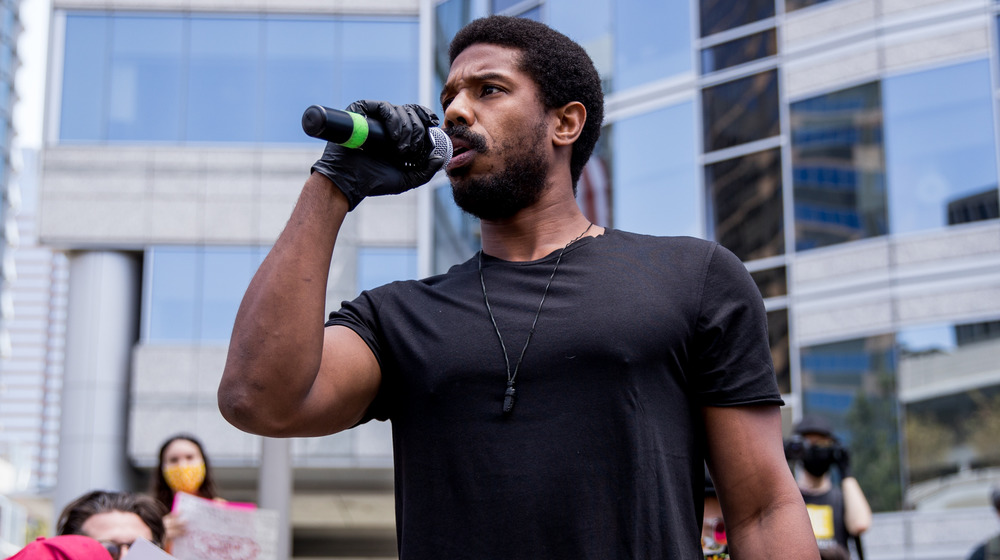 Rich Fury/Getty Images
Though Joy might harbor skepticism about People's Sexiest Man Alive as an institution, her View co-hosts had nothing but positive things to Michael B. Jordan being given the honor. Whoopi Goldberg and Sunny Hostin acknowledging Jordan as a "friend to the show," and Goldberg noted that he always remembered everyone's names when he visited The View's set.
"It's always incredible to me, every time he comes to the show, how everyone loves him," Hostin gushed, nothing that Jordan had worked at ABC as a young actor. "He is beloved not only by the hosts, but by the crew... what I always hear about him is, 'This is someone who has never changed. This was always a respectful, wonderful, thoughtful kid who has become that person as a man.'"
However, despite the love-fest for Michael B. Jordan, several hosts expressed their preference for one of the title's previous holders: Idris Elba. Hostin called him a "personal favorite," while Sarah Haines proclaimed, "I'm an Idris Elba girl. This is one place where I don't believe in term limits. I think he should be voted again and again and again." Don't worry, Michael B. Jordan; we're positive there are plenty of ladies who will pick you over Idris Elba any day.