The Real Reason Taraji P. Henson Originally Turned Down Empire
Kevork Djansezian/Getty Images
Actress Taraji P. Henson has enjoyed a hugely successful career in her over two decades in the entertainment industry, with high-profile roles in the likes of Hidden Figures, Person of Interest, and What Men Want, but she's synonymous with Cookie, her fashionably cutthroat character on TV's Empire. Although Henson loves playing Cookie, she admitted the level of fame associated with being on the long-running show is difficult to handle at times.
"You're walking down the street and they're just like, 'Hey Cookie' — maybe I didn't want the world to see how I looked today, maybe I wore these sweats yesterday," she admitted in a Variety interview. As Henson explained, "It was fine until Cookie came, I was okay under the radar, I could go to Target. I never saw that coming. I go from this normal life to having to find a house on a private gated road, it's crazy." In fact, she almost didn't take the job in the first place.
The actress had moved on from TV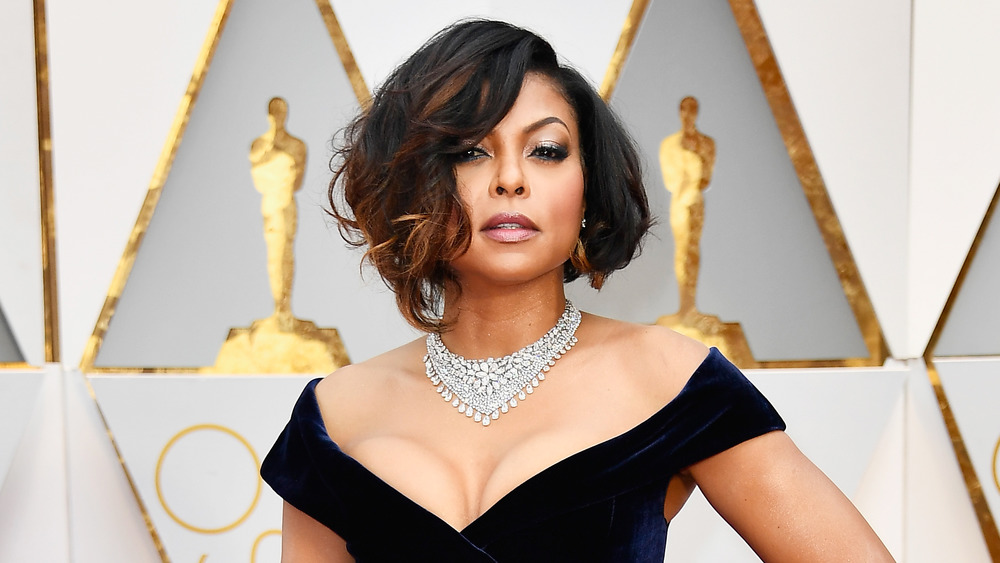 Frazer Harrison/Getty Images
The actress explained in an interview with Vogue, when Empire came along, "I was done with television. I was like, 'I don't like being trapped in a little box. I'm a movie star!'" But Lee Daniels, who created Empire, had met Henson years before when she auditioned for his 2009 movie Precious, and he knew she'd be perfect for his latest project because of how Cookie-like she was. As the actress explained to W magazine, Daniels had her in mind as a teacher but Henson wanted to play the titular role. "I was like, 'Look, they turned Charlize Theron into a monster! I could be this girl!'" Henson recalled.
However, Henson admitted, "When I think about that now, it was such a Cookie move." Naturally, Henson eventually came around to the idea of Empire, telling W, "Not only would I never be offered a character like Cookie in a movie, but she doesn't exist." Gushing about the character she's now most often associated with, the actress noted, "Cookie is bold and crazy, and she loves the struggle. She started from nothing, and now she's at the top." In fact, Henson feels a correlation with her because, as she sees it, "Cookie is the American Dream."