Ciara Reveals Surprising Details About Her Painful Pregnancy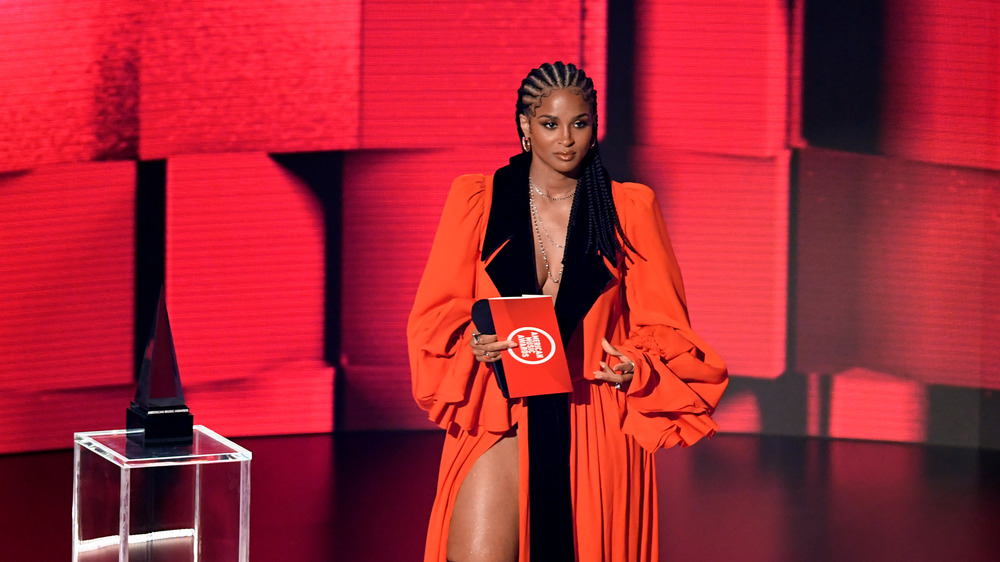 Kevin Winter/Getty Images
The American Music Awards revealed a few things that we didn't expect, including Ciara's troubles during her third pregnancy. In the press room for the event, the singer explained that she found out that she was expecting her son, Win, during the previous year's AMAs, according to E! News.
"Oh my goodness, it has been an adventure to say the least because I was also pregnant earlier this year. By the way, I learned that I was pregnant this time last year when I was hosting the show," she said. "When I went home both Russell and I found out, so a lot of special memories being here. But from a creative perspective, you feel like you have no choice but to be creative because you are in the same four walls every day. And then being pregnant, it felt like time was going really slow."
On top of expecting during a pandemic, Ciara revealed that she wanted to give back, but her tough pregnancy made it difficult. "And my body was so achy, I thought I was going to need a cane at the end of my pregnancy to be honest," she revealed. "I was penguin walking throughout the house at the end, but the creativity helped me get through it all and it was a blessing to be able to go to."
Ciara opened up about being pregnant during the pandemic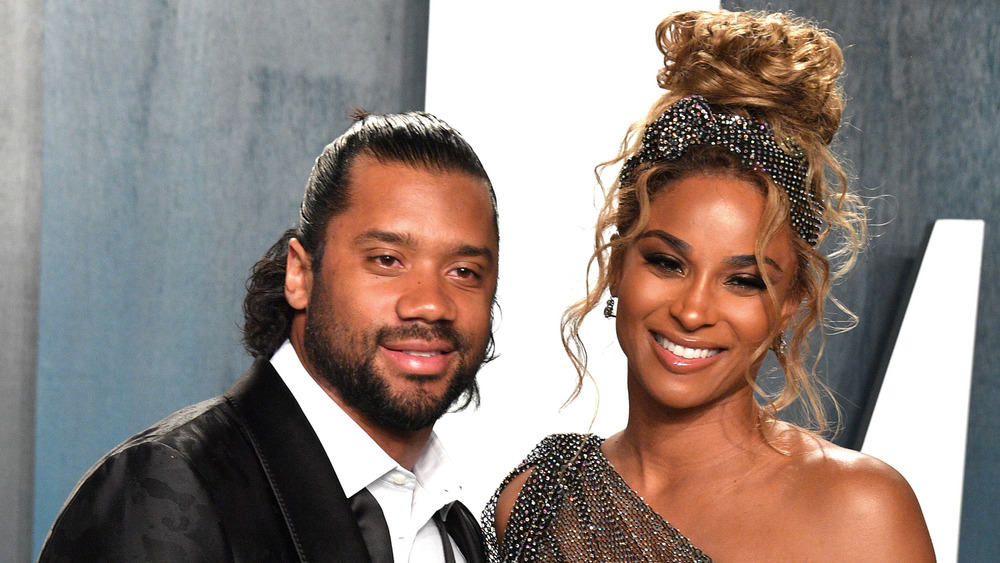 George Pimentel/Getty Images
After marrying the Seattle Seahawks quarterback, Russell Wilson, in 2016, the "Level Up" pop star welcomed daughter Sienna in 2017, according to People. New baby, Win, joins his sister, Sienna, and brother, Future Zahir, 6, Ciara's child with ex-fiance Future.
Throughout her third pregnancy, Ciara had to follow protocol that differed from what she was used to. Although the hurdles were difficult to handle, she shared that she aimed to focus on the good things. "I'll never forget these times of going to my hospital visits and not being able to have my husband by my side for my ultrasound. Or when we were in the hospital delivering our baby, it was a whole different hospital than what I've seen in my previous deliveries," she said to USA Today.
On top of a different birthing experience, football Sundays in the Wilson household look different these days too, with no trips to the stadium. But she says that watching the games at home doesn't stop the show. "I've had to get up and rock my baby when we're down to the wire and we get through those moments," the mother-of-three explained to the outlet. 
With a pandemic, a painful pregnancy and two kids at home, Ciara certainly had her hands full throughout her time expecting. Hopefully things have calmed down for the pair, but with both of their sizzling careers, we might have to hold our breath for that to happen.