What Rebel Wilson Is Doing To Lose The Last Few Pounds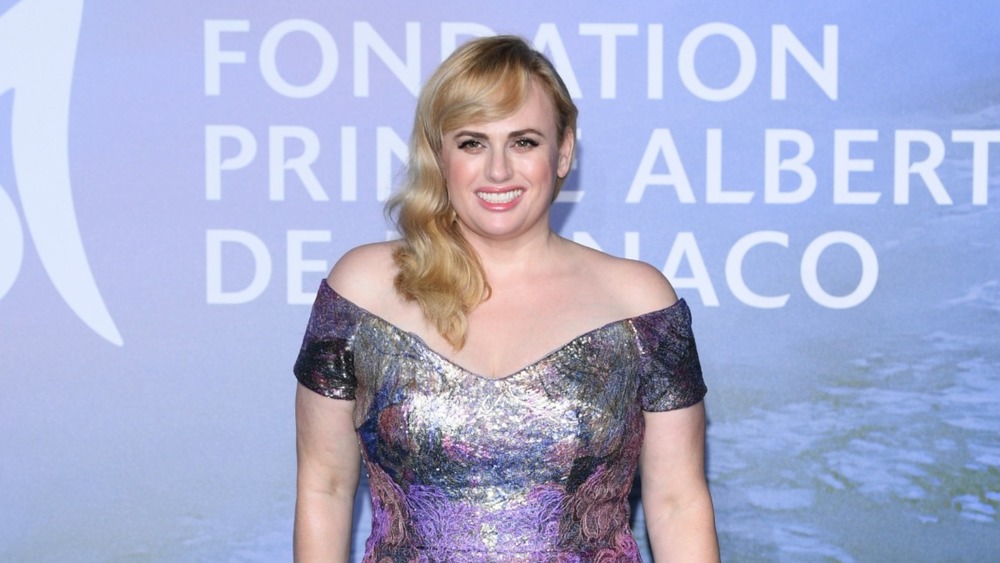 Pascal Le Segretain/Getty Images
Rebel Wilson originally made a name for herself on the big screen as a full-figured funny girl and she fully capitalized on that theme in her role as "Fat Amy" in the successful Pitch Perfect franchise. But, 2020 has been a transformative year for Wilson and her image. In January, the star took to Instagram to declare, "Okay so for me 2020 is going to be called "The Year of Health" — so I put on the athleisure and went out for a walk, deliberately hydrating on the couch right now and trying to avoid the sugar and junk food which is going to be hard after the holidays I've just had but I'm going to do it! Who's with me in making some positive changes this year?"
Those positive changes Wilson aspired to have certainly become a reality now. Through a combination of a diet plan called the Mayr Method, exercise, and lifestyle changes Rebel Wilson has managed to achieve stunning results so far. On October 4th, the star showed off her slimmed-down figure in workout gear on Instagram and revealed she was only three kilograms (just under seven pounds) away from her goal weight of 165 pounds (per People). In order to lose them, People reports Rebel is returning to the place where her weight loss journey first began.
Rebel Wilson is revisiting a luxury wellness resort
Rebel Wilson's significant weight loss was jump-started by a 2019 visit to Austria's VivaMayr resort, a luxury medical detox and wellness center where Wilson first learned to follow the Mayr Method diet plan. According to People, Rebel has booked another stay at the resort to shed her last few pounds. She told the outlet, "I went back because 2021 is going to be an insanely busy year with project after project, so I wanted to come back to VivaMayr." The star has two wellness goals in mind: "boost my immune system and lose my last two kilos." High-alkaline diets like the Mayr Method are helpful in both of those pursuits, according to Grace Goodwin Dwyer, MS, MA, a registered dietician who broke down Rebel Wilson's weight loss for The List. (Although, Dwyer notes, the alkaline level itself doesn't necessarily help so much as the healthy fruits and veggies that happen to be high-alkaline.)
Of course, Wilson is still incorporating exercise into her regime, too. On November 21st, the Cats star tagged the VivaMayr resort in a clip on Instagram showing her cranking out laps in a swimming pool with some Ariana Grande beats blasting in the background. People reports Wilson exercises as many as six times per week with her trainer and frequently takes walks on the side to keep those calories burning. Rebel Wilson is clearly on track to crush her 2020 goals; we'll be keeping our eye on her Instagram for the celebratory posts that will surely be coming soon.