Rush Limbaugh Has Bold Words About Trump's Legal Battle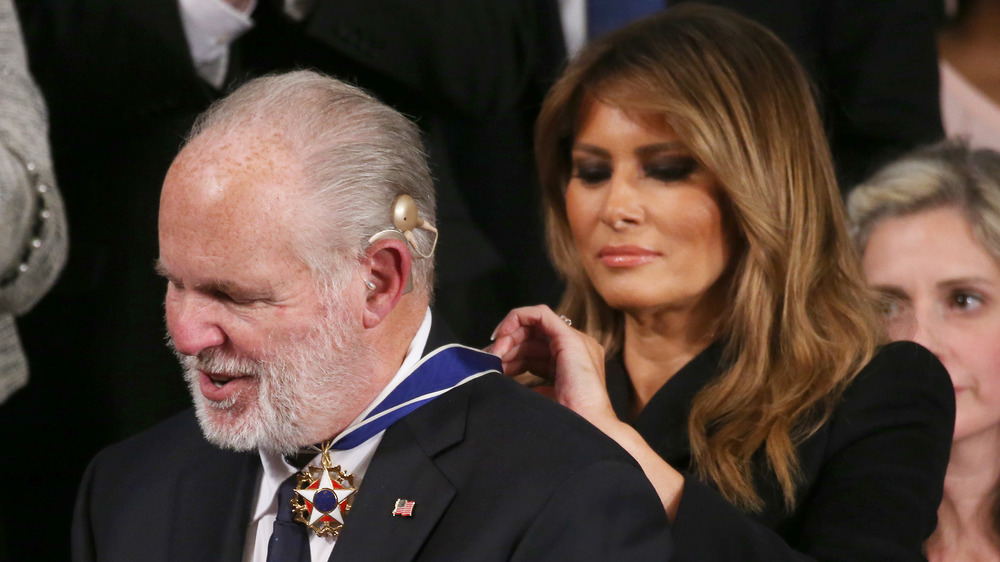 Mario Tama/Getty Images
In December 2019, Fox News spotted Rush Limbaugh and President Trump chumming it up at Trump's West Palm Beach golf club. In February, Trump seemed to surprise Limbaugh at his State of the Union Address, by awarding his longtime ally with the Medal of Freedom, and commending the radio host for "decades of tireless devotion to our country" (via CNN). And as late as last week, Limbaugh was backing the president's claims of election fraud.
Media Matters published a transcript of Limbaugh's November 19 show in which he praised Rudy Giuliani for making a "strong case" and (former?) Trump lawyer Sidney Powell for her "impeccable reputation," and for giving "one of the most dynamic, patriotic calls to action I have heard." On November 19, Limbaugh repeated Trump's line, "the Trump votes were so overwhelming, the rigged system couldn't keep up with them," he insisted.
A lot has happened between November 19 and now. Sidney Powell, of course, has since been dumped by Trump's legal team, after claiming that the deceased Venezuelan populist Hugo Chavez was responsible for rigging the election (via CNN). Rudy Giuliani has become an internet laughing stock for the mysterious brown streaks running down his face during a press conference. And Limbaugh has changed his tune. Dramatically.
Limbaugh's stern warning to Trump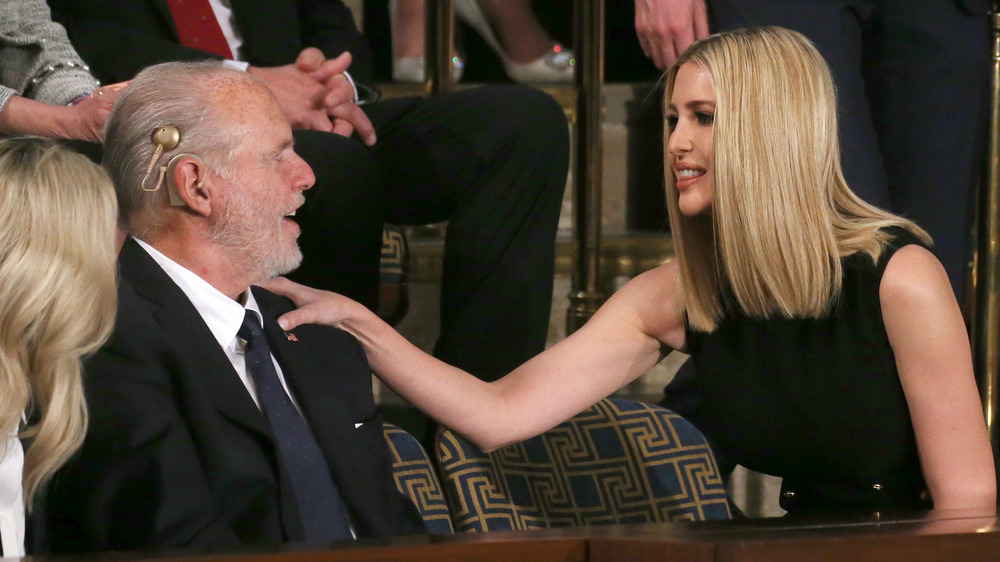 Mario Tama/Getty Images
If anything, Rush Limbaugh's November 24 radio show came off as a boxing match: Limbaugh v. everything Trump. "I mean, it's a tough thing to deny that [Sidney Powell] was ever a part of [Trump's legal team] because they introduced her as part of it," Limbaugh sait as he started the show. "She was at that press conference last week" (via Media Matters). After throwing Sidney Powell to the wolves, Limbaugh proceeded to attack the entirety of Trump's legal case and its accusations of fraud.
"You announce massive bombshells, then you better have some bombshells," admonished Limbaugh, "there better be something at that press conference other than what we got." Limbaugh further suggested that the Trump team should have "put [a witness] behind a screen" to "protect his identity" and had that witness speak publicly, assuming that it did, indeed, have proof of electoral misconduct as the Trump team asserted. Limbaugh finished his monologue by warning: "time of course is of the essence now, as it is speedily vanishing. So they're going to have to act fast."
Conservative media outlets Fox News and The National Review were quick to pick up on Limbaugh's startling reversal. Donald Trump, at the time of this writing, is yet to respond.