Chrissy Teigen's Latest Charity Project Is In Honor Of Baby Jack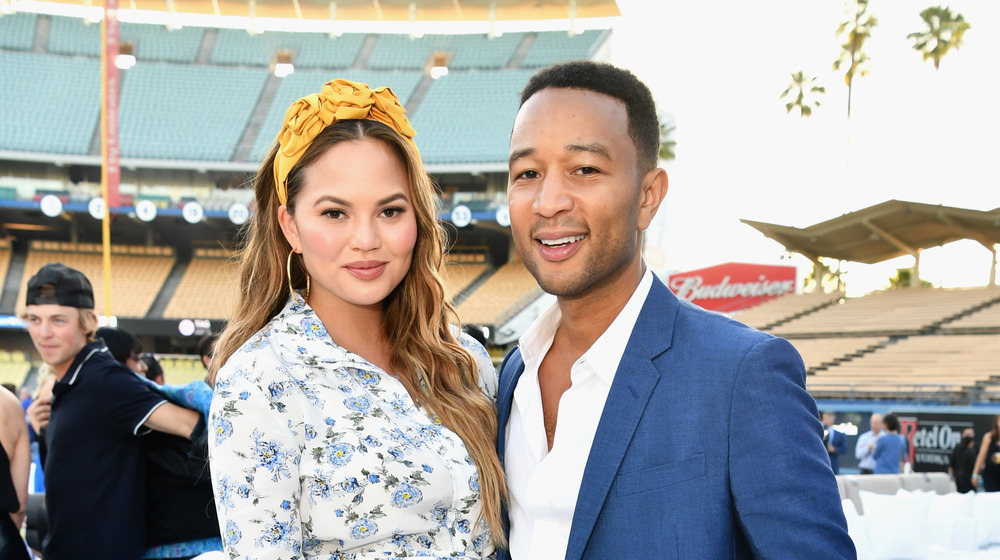 Emma Mcintyre/Getty Images
It has been nearly two months since Chrissy Teigen and John Legend's lives were changed. Just a few weeks after announcing they were expecting their third child, the couple shared the heartbreaking news they'd lost their baby boy. The two opened up about the outpouring of love and support they've received since sharing the news in their first interview since the loss.
"The support for the both of us has just been so beautiful, so incredible," Teigen told Good Morning America host Michael Strahan. "The world is inherently good. I believe people are inherently good, and it's shown itself. As hard as it was, it is beautiful to see this side of it."
Now, Teigen and Legend are working on a new project they feel honors baby Jack's memory, while also helping spread some of the love they've received. They're teaming up with McDonald's to raise money for Ronald McDonald House Charities with simple photos shared on social media.
Chrissy and John want to help families of sick children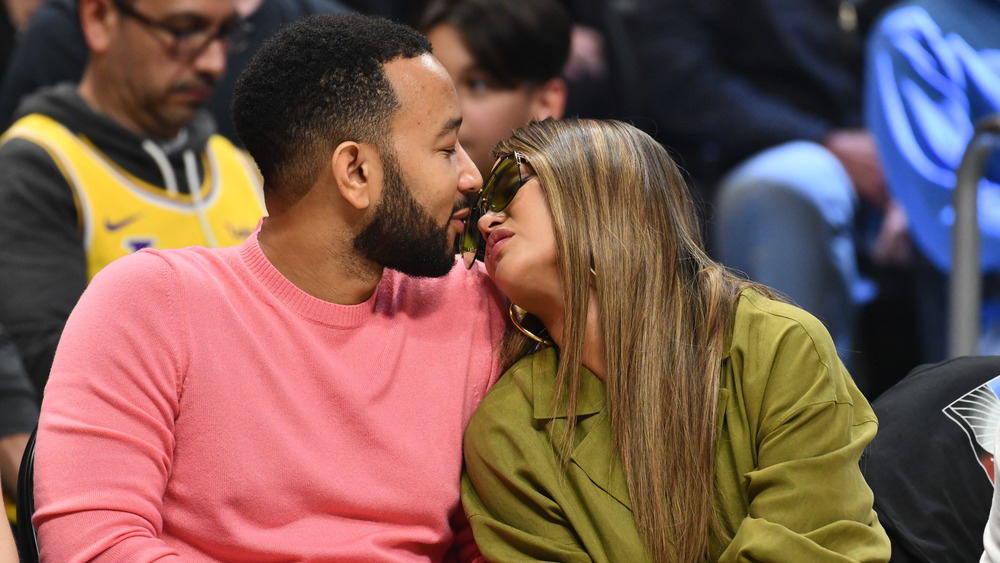 Allen Berezovsky/Getty Images
Between their own experience and watching the world cope with COVID-19, they were reminded of just how important familial bonds are. In a statement announcing their partnership with McDonald's, the couple shared their desire to help other struggling families. "Anyone who knows us knows that the most important thing to us is family. When you're able to lean on loved ones, the hard times always get a little easier," they said.
"We can't imagine how agonizing it must be when you're not able to be there with your sick child. We were inspired by McDonald's longtime commitment to RMHC, and now we want the world to know how we can all take action to support this amazing charity through the #HereForRMHC challenge."
To participate in the challenge, all you have to do is post a picture or video using the RMHC symbol with #HereForRMHC from your public account on Instagram, Twitter, Facebook, or TikTok. For every photo shared, McDonald's will donate $100 to Ronald McDonald House Charities in your name. The challenge runs from Nov. 24 through Dec. 31.
If you're stumped on how to make the symbol with your fingers, here's how:
Build the house by forming a diamond with your hands.
Show us the chimney by pointing your pinky up.
Put your heart into it by pushing your index fingers down.
Jack's memory lives on in every member of the family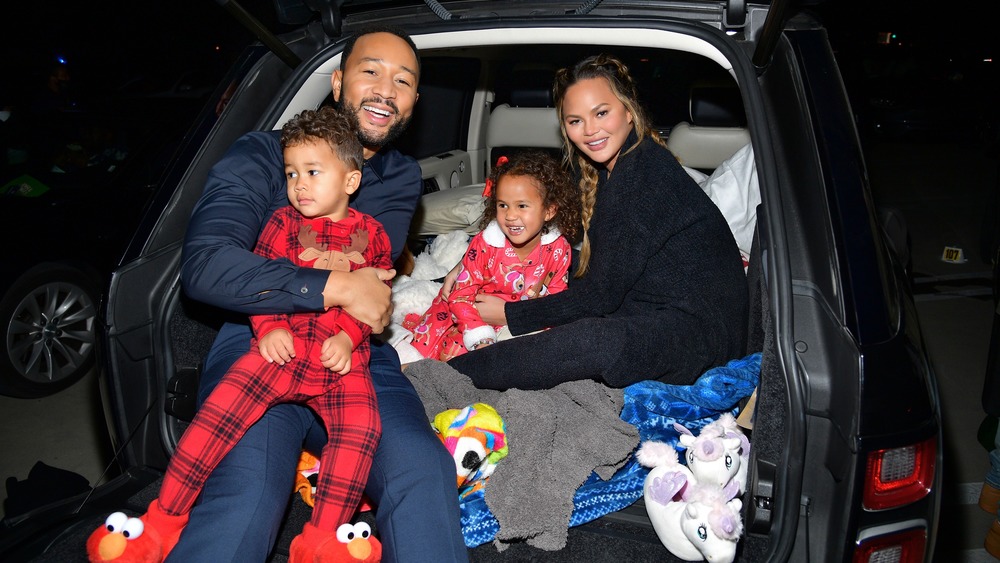 Matt Winkelmeyer/Getty Images
Teigen and Legend have also gotten through this difficult time with the help of their two kids, four-year-old Luna and two-year-old Miles. "They bring us so much joy every single day and so much adventure every day," Legend said during their GMA appearance. "You don't want to be stuck in bed when you hear the laughter downstairs," Teigen added. "It helps so much."
In her powerful essay sharing her pregnancy loss experience, Teigen shared that she and Legend have made sure Luna and Miles will always remember their baby brother. "Jack will always be loved, explained to our kids as existing in the wind and trees and the butterflies they see," she beautifully noted. She and Legend also got tattoos of Jack's name on their wrists. They already have each other's names tattooed, as well as Luna and Miles'. Their ability to be each other's strength is what so many people love about Teigen and Legend's marriage. 
"We've been through so many challenges together and they've made us stronger, and I know that doesn't always happen when people go through tragedy," Legend pointed out. "But I feel like the challenges we face together have made us feel even more sure about who we are together as a couple, and who we are as a family."