The Real Reason The Drew Barrymore Show Has Landed In Hot Water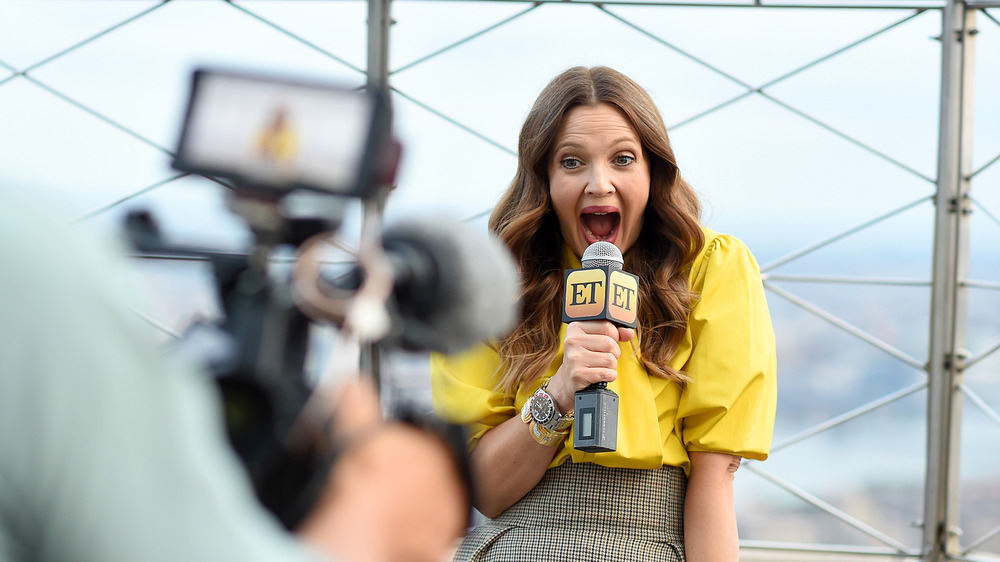 Dimitrios Kambouris/Getty Images
Like her character Danielle in Ever After, Drew Barrymore is a true romantic — which may be why she took her divorce so hard. "It took me five years to be able to speak with strength, articulation, perspective, hindsight, and see everything we did right," Barrymore told Today in October 2020. "Because when we were getting divorced, it felt like everything was just wrong ... I think it applies to everyone who thinks that something will be forever and it's not."
The actress's belief in happily ever afters is probably why The Drew Barrymore Show teamed up with Walmart+ to give a young, frontline nurse, Selina, and a physics teacher, Dan, a dream wedding after the couple postponed their original nuptials due to the pandemic. In the video that Drew Barrymore plays her audience, Dan says dreamy things like, "I knew she special right from day one," and, "I see beauty, and I see generosity, and I see hard work." Selina looks up, adoring, at Dan, and tells the audience, "We met several years ago, in school, through mutual friends," and, "I see just a really positive future for us and for the world because he makes an awesome impact on a lot of people." 
Dan and Selina's story should have made everyone remember why roses are red, and violets are blue, why Elton John wrote "Your Song," and why Elvis Presley sang "I Can't Help Falling n Love." It didn't, and now, The Drew Barrymore Show is facing major backlash.
Why social media was outraged over Dan and Selina's story
If the comments on The Drew Barrymore Show's youtube videos are to be believed, it seems that Dan and Selina weren't as forthcoming as they might have been about their relationship. "'We met in school through mutual friends' is a very creative way of saying your relationship started when he was your teacher in high school. Could CBS not find a couple whose relationship didn't begin completely inappropriately? I just hope he's more observant of his marriage vows than he was of the law when he started dating her," wrote one viewer in disbelief. "How is this guy not in jail? She was 17!" exploded a second. "Not the first teacher at Shelton high school to date a student, but he is the first to get away with it," fumed a third. 
 The Drew Barrymore Show has yet to comment publicly on the allegations. When Decider reached out to both the show and CBS, and the couple in question, "but did not hear back by the time of publication."