How To Make Kamala Harris' Mouthwatering Cornbread Stuffing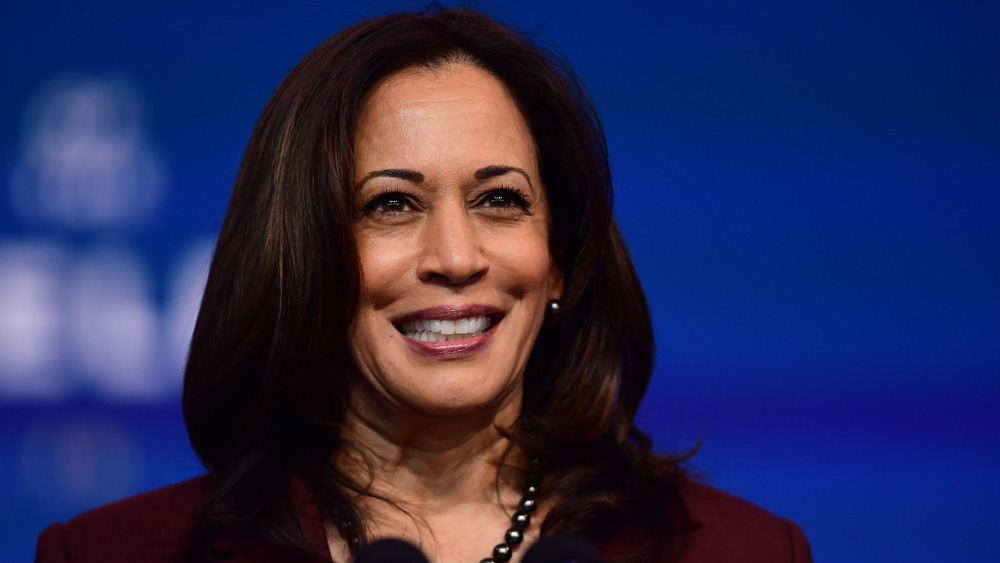 Mark Makela/Getty Images
If you don't know what to cook for Thanksgiving dinner yet, don't worry because Vice President-elect Kamala Harris has you covered. Not only has she shared her secret to the perfect Thanksgiving turkey, but she's also revealed how to make a cornbread stuffing that is to die for.
Harris shared the recipe on Instagram. The recipe calls for cornbread mix, spicy pork sausage, onions, apples, celery stalks, chicken broth, butter, parsley, sage, thyme, and rosemary. Harris included step by step instructions for putting the dish together and included photos.
"During difficult times I have always turned to cooking," wrote the soon-to-be vice president in the caption of the recipe. "This year, I wanted to share one of my family's favorite Thanksgiving recipes with you. I hope whenever you're able to make it in life, it brings you as much warmth as it has brought me—even when separated from those I love."
Kamala Harris is a skilled chef
Harris is an accomplished home cook and has spoken about her love for cooking before. In an interview with Glamour, she revealed that her love of cooking comes from her mother and her grandmother, who were both skilled cooks.
"As a child, I remember hearing the pots and smelling the food, and kind of like someone in a trance, I would walk into the kitchen to see all this incredible stuff happening," she said. "My mother used to tell me, 'Kamala, you clearly like to eat good food. You better learn how to cook.'"
Even though she leads quite a busy life, Harris cooks dinner for her family whenever she can. Feeding people is important to Harris, because it's her way of showing that she cares. "It's a gift that you can give people," she said. "That's how I was introduced to it."