Why Clare Crawley's Latest Instagram Has Fans Concerned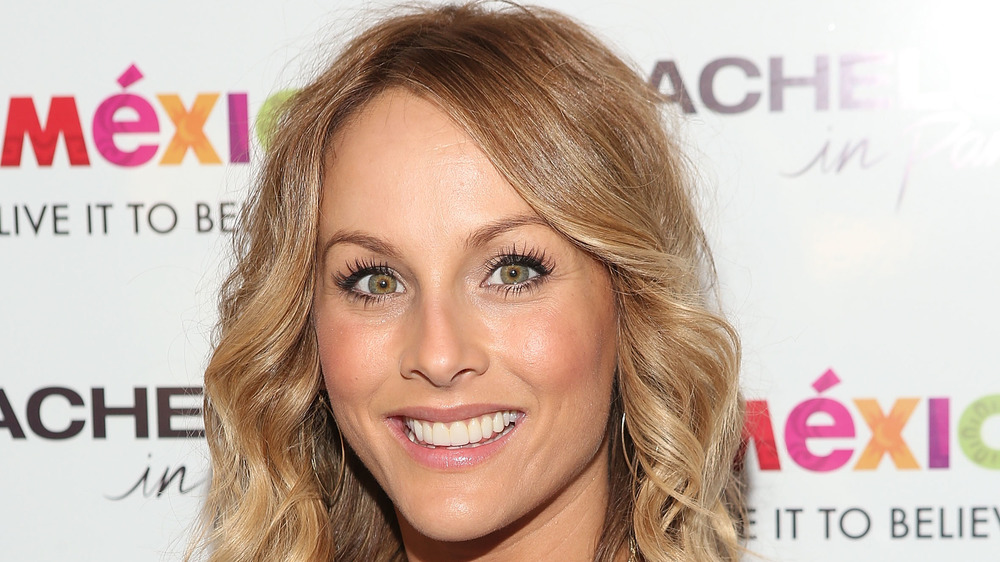 Jesse Grant/Getty Images
Just a few days after sharing that she was enjoying her first Thanksgiving with her new man, former Bachelorette Clare Crawley is opening up that not everything is so perfect in her life after finding love (via ET Online). The reality star's latest Instagram post may come as a surprise to fans, who just witnessed Crawley gushing over fiancé Dale Moss in her After the Final Rose interview with Chris Harrison (via Bustle). But it seems the 39-year-old is determined to keep things real in addition to sharing her joy over finding love.
Taking to Instagram over the weekend, Crawley posted a selfie along with a lengthy caption. "Hi. It's me, Clare. Not Clare that you have seen edited on your television or social media squares. But the human one with feelings, insecurities, emotions, and a normal life just like you," the newly engaged star wrote. She added, "And just like you, I'm going through things, big and small, that all of us experience at some point or another."
Crawley would go on to elaborate on these thoughts, and give her fans (and detractors) a reason to perhaps stop with their harsh judgment — after all, social media has not been quiet about its skepticism over her quick journey to a ring.
Clare Crawley's friends and fiancé support her
Crawley continued to open up in her post, writing, "Just like some of you I can be shy and awkward or even fighting off my anxiety the best I can that day. There are good days and bad days. Being on reality TV doesn't exempt me (or any of us) from that." She then shared how being in the spotlight has affected her, saying, "I will always do my best to rise above the negativity and find the positive, but I am not superhuman. So when you choose to pass judgements without knowing someone personally or even something as small as a snide comment, please remember just like you, I am simply trying my best."
Comments to the soon-to-be wed star's post were largely supportive, with former Bachelorette Deana Pappas writing, "I like this Clare. A lot. Love that you posted this." Recent Dancing With the Stars winner and former Bachelorette Kaitlyn Bristowe shared heart emojis in response to Crawley's heartfelt post. Newly pregnant Bachelor in Paradise star Krystal Nielson — who also recently shared divorce news — wrote, "Amen mama!!!! We never know what someone is really going through! And so we should show compassion rather than judgment! Just like WE would want from a friend or stranger."
And even Moss took to the comments section of the post, writing, "You are never alone and your strength, love and passion has and will continue to help so many out there who may be afraid to share their struggles. I love you."