Billie Eilish Reveals She Has A Secret Tattoo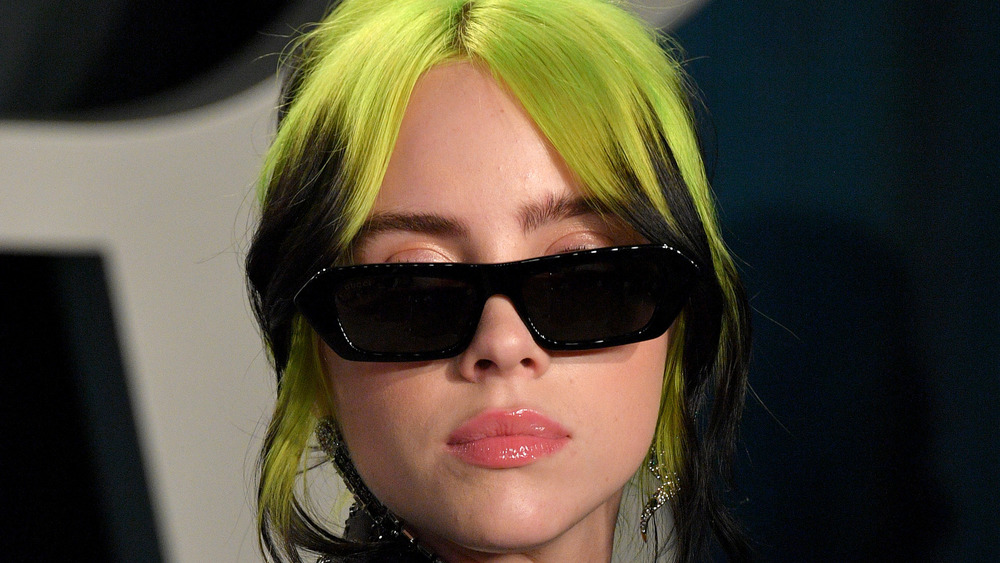 George Pimentel/Getty Images
In the fourth installment of her annual Vanity Fair Time Capsule video interview, Billie Eilish looked back at her previous interviews and shed some light on how predictions for her future played out. In true teenage fashion, she rolled her eyes at her 17-year-old self from just one year prior wishing for 100 days off, quipping, "I really said 100 days?" And in that sarcastic yet humble way that only Eilish seems to be able to play off she commented, "Well, b***h, you got what you wished for."
And that wasn't the only Nostradamus moment for the "Bad Guy" singer. In 2019, Eilish predicted that she would get a tattoo within the next year, stressing, "No face tattoos. The only two tattoos I want to get are the ones barely anyone can see." Well, after turning 18, the Grammy winner did just that! She got her first tattoo, but don't expect to catch a glimpse of Eilish's new ink. With a tiny smirk she coyly revealed with the flourished gesture of a bow, "I did get a tattoo." Following it up she whispered, "But you won't ever see it." She then clarified, "I did what I said I'd do. What'd you expect?"
Billie Eilish is still learning what her personal style is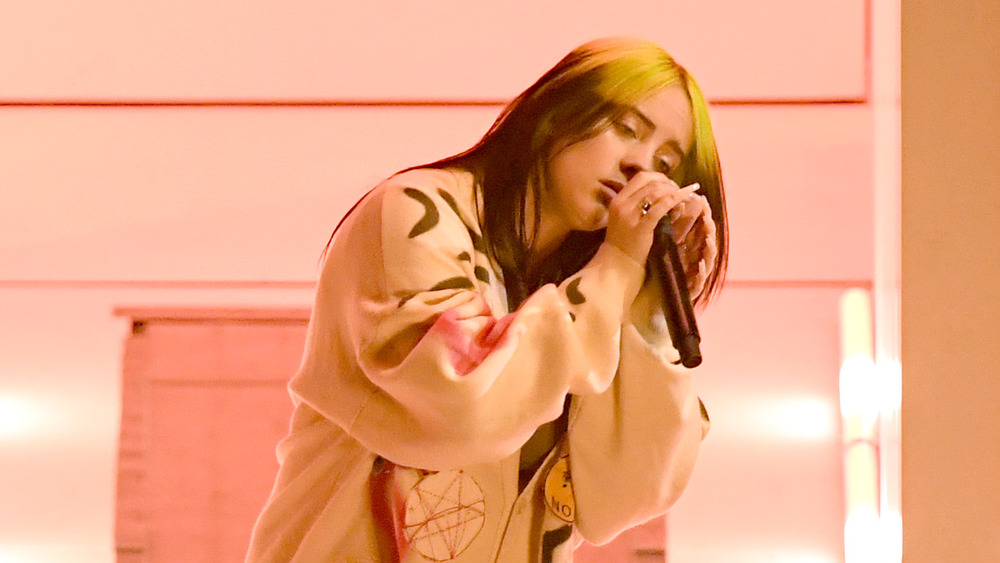 Kevin Winter/ama2020/Getty Images
For years, fans have been speculating about whether Billie Eilish has tattoos or not, especially since she so often tries out realistic looking fake tattoos to change up her look. As Distractify reported just a few months ago, her ever disappearing and reappearing ink like the word "BAD" featured in an Instagram story just below her chin, and a large spider at the nape of her neck vanished from social media almost as quickly as they did from her skin.
Just a year ago, an Instagram post by NYC based celebrity tattoo artist Jonboy featuring what appears to be Eilish's foot with the artist's signature on her sole, and the comment "@billieeilish get a Jonboytattoo," had even Inked Magazine speculating that it was her first real ink. As it turns out, it was just a request from the popular artist that she choose him to design and style her ink when she's ready.
With so many accomplishments under her belt, it's easy to forget that Billie Eilish is still so young. At just 18 years old, she's already been pinholed into a look with what Page Six described as her "oversized silhouette" being her "signature style." But as the "Therefore I Am" songstress explained so perfectly to Vanity Fair, "I'm literally 18. It's funny that I'm expected to have found myself and stick with it. I'm trying different things out."