Inside Machine Gun Kelly's Struggle With Substance Abuse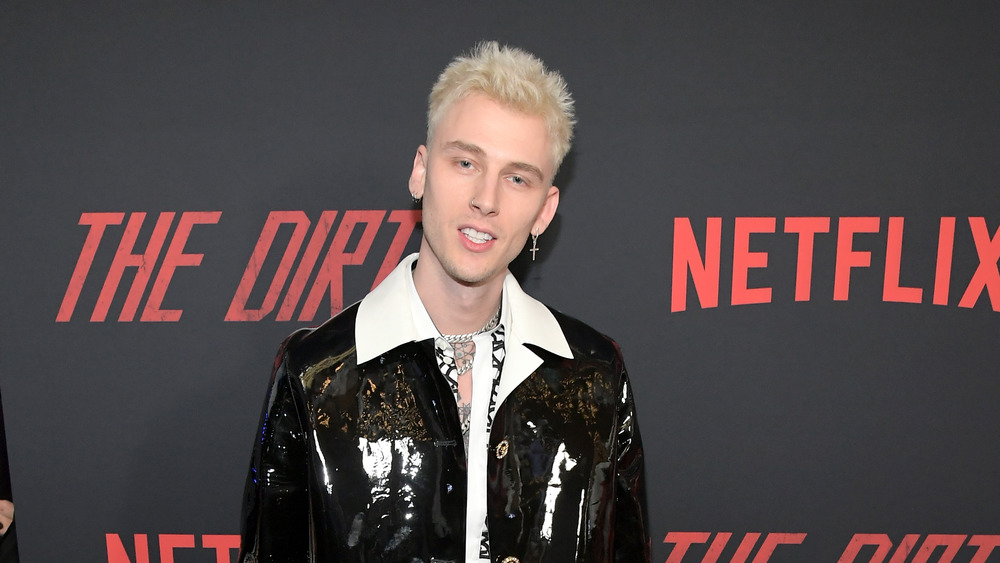 Charley Gallay/Getty Images
There's something about a career in the limelight that often lends itself to a life of substance abuse. There's a long list of celebrities whose lives have been affected by the use of substances, some of which were able to get themselves off the path, and others who weren't as lucky. As a result of the strong link between fame and addiction, many celebrities are very comfortable being outspoken and candid about their experiences, making it possible for audiences to learn from them.
In a recent Interview Magazine article, actor Dave Franco sat down with the untouchable, cool-beyond-cool rapper Machine Gun Kelly. The two had a super casual and conversational chat up, discussing Kelly's romantic life, his hobbies, their time together growing up, and more. One particular topic stood out amongst the rest, however, making their interview even more personal and honest: Kelly's experience with addiction and substance abuse.
MGK says 'honesty' in the most important aspect of his relationship with his daughter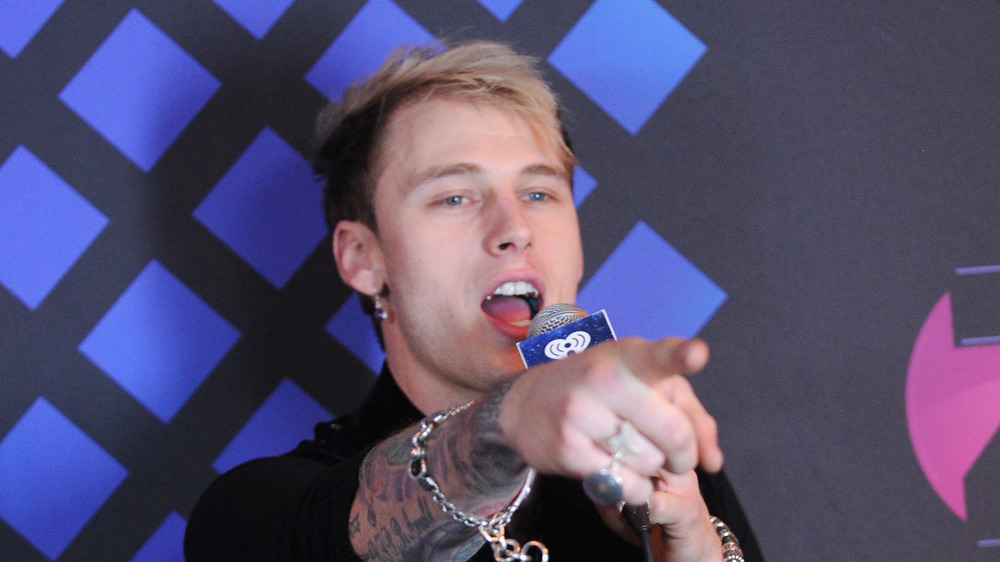 Brad Barket/Getty Images
Kelly is incredibly self-aware and articulate when it comes to his experience with substance abuse. He doesn't seem interested in denying or sugar-coating anything. He believes his introduction to substances came from growing up in a very conservative and controlling household. "That made me rebel completely," he confesses. But while this upbringing was especially toxic for MGK, he says that he'll use it as inspiration to be nothing like that as a father to his daughter (via Interview Magazine).
He told Franco that he felt as if he was watching himself believe a certain narrative about drug and alcohol use that wasn't healthy, but it was one that he believed for a very long time. "I think I watched myself believe that drugs were how you attained a level, or unlocked something in your brain," he explains. "It became something where I was scared to ever go into a studio if I didn't have something."
His new boo has been instrumental in his healing process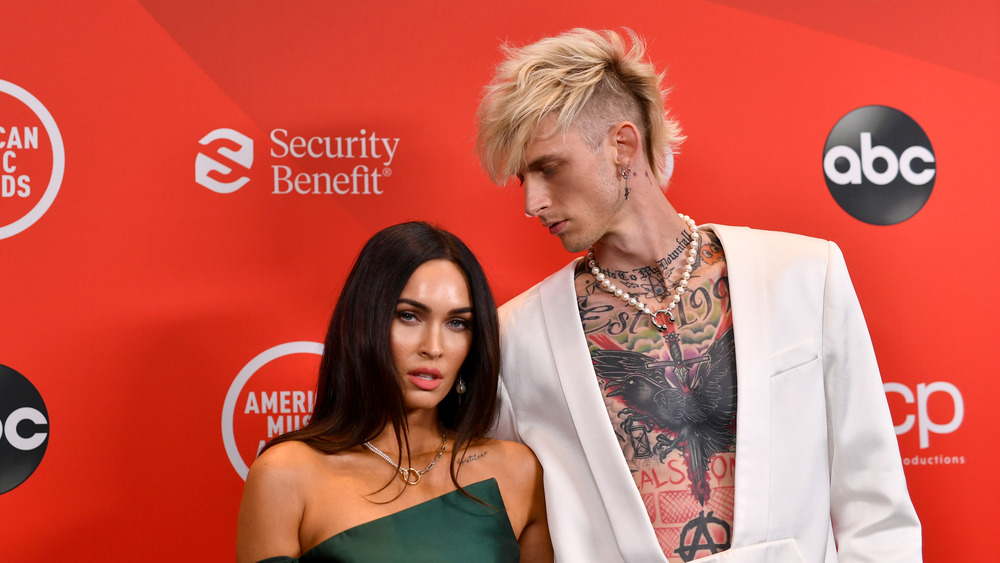 Emma Mcintyre /ama2020/Getty Images
And as for the future? Machine Gun Kelly seems optimistic. "I'm taking steps," he says. "I had my first therapy session last Thursday. That's the first time I ever went." But he certainly hasn't been going at this journey alone. He has recently made his new relationship with actress Megan Fox official and public, and he attributes much of his success and happiness to her. Franco asked if sees anyone in his life as a mentor, to which Kelly responded, "When you have a partner, mine being Megan, sitting there with you on those dark nights when you're sweating and not being able to figure out why you're so in your head, to help you get out of your head and put it in perspective, that really, really helps."
He adds, "Currently, my drug of choice is happiness and commitment to the art, rather than commitment to a vice that I believed made the art."