Inside Alexander Skarsgard's Relationship With Elliot Page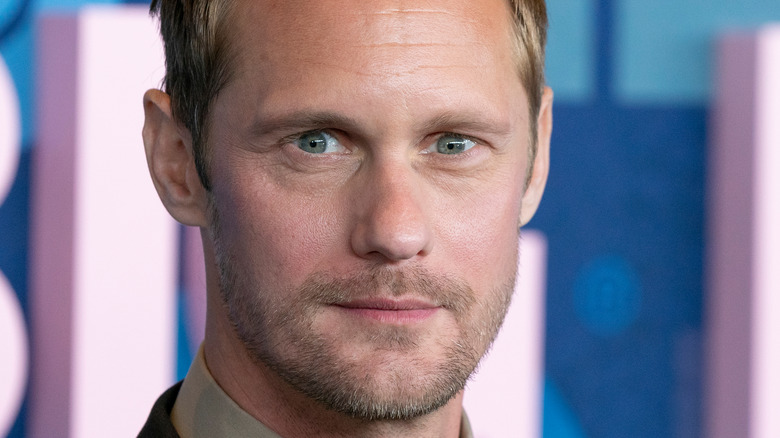 lev radin/Shutterstock
There's something about human nature that makes us automatically want actors with on-screen chemistry to be together in real life. When co-stars can so heavily push the narrative that their relationship is real, we want to believe it. And there are certainly cases where this was true –just look at Ryan Reynolds and Black Lively, Ryan Gosling and Eva Mendes, or Ashton Kutcher and Mila Kunis. But as for Elliot Page and Alexander Skarsgard? Their relationship was never anything more than an act.
The pair co-starred in the 2013 film "The East," and after a photo of the two of them cozying up together with Skarsgard giving Page a kiss on the forehead, fans couldn't help but ship the couple at the time. Page had not yet come out as gay or transgender at the time, so fans hoped the two were an item. In addition, it didn't help that the film's director, Zal Batmanglij, was the one that originally tweeted out the photo, making the speculation of a relationship even more raging. But they, of course, are no more than friends.
What Elliot Page and Alexander Skarsgard's love lives are really like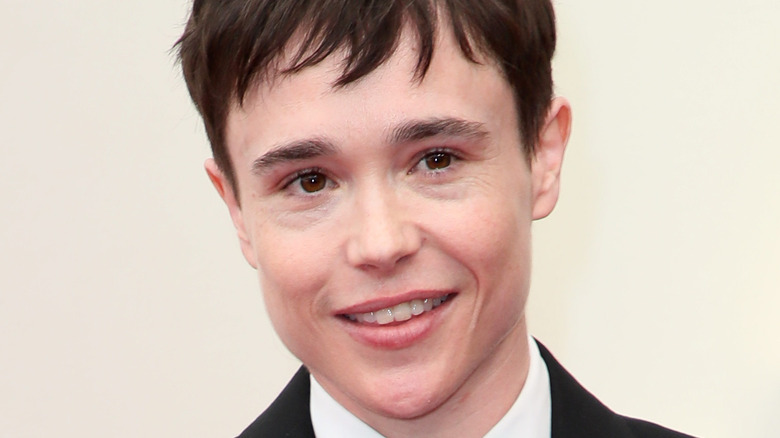 David Livingston/Getty Images
After those rumors about a potential relationship Alexander Skarsgard, Elliot Page would eventually go on to marry Emma Portner in 2018 (via Insider). Portner was a huge support system to Page in light of his 2020 announcement of his transgender identity. "I am so proud of @elliotpage," she wrote on Instagram. "Trans, queer and non-binary people are a gift to this world. I also ask for patience & privacy but that you join me in the fervent support of trans life every single day. Elliot's existence is a gift in and of itself. Shine on sweet E. Love you so much." Sadly the two would separate, and Page would file for divorce in January 2021. In a joint statement at the time, the former couple said, "We have the utmost respect for each other and remain close friends" (via People).
As for Skarsgard, while he is still single, he has certainly had no problem finding romance over the years. He has been linked to love interests from Elizabeth Olsen, Kate Bosworth, Alexa Chung, Alicia Vikander, Charlize Theron, and Katie Holmes, among others (via Vogue).