What You Probably Didn't Know About White Christmas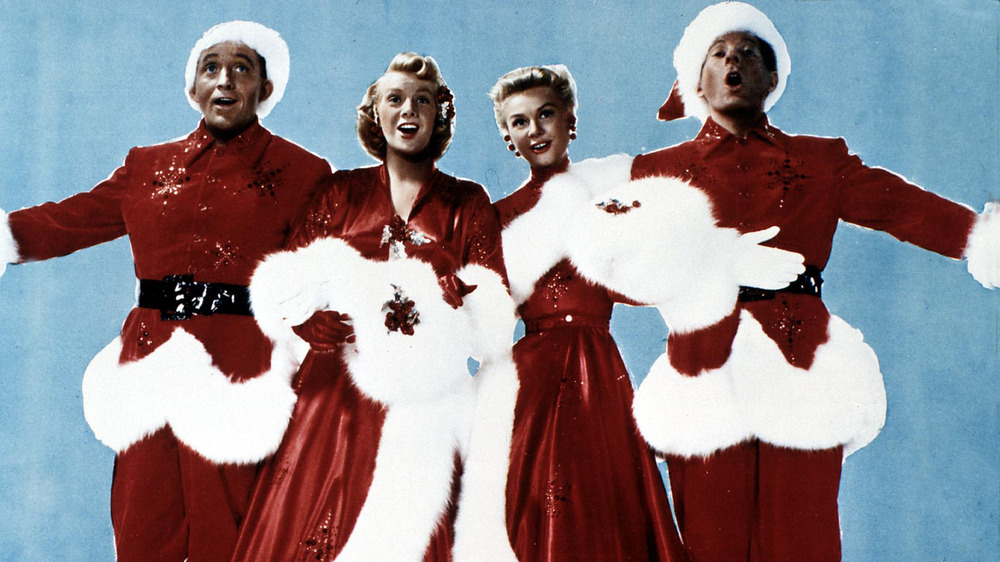 United Archives/Getty Images
Getting ready to sit down by the fire with a cup of hot chocolate to watch your favorite Christmas films? There may be a few things that you never realized about the 1954 classic, White Christmas. First of all, many of us born in the latter half of the 20th century may not realize that the movie actually came after Irving Berlin's song "White Christmas" became a hit in 1942, when it was performed by Bing Crosby in Holiday Inn, CNN notes. In fact, Crosby, who plays Bob Wallace in the Christmas flick, actually sang the title song again in the 1946 movie, Blue Skies. 
Another surprising fact? The crooner plays opposite Rosemary Clooney's Betty Haynes in White Christmas. 25 years his junior at the time, the outlet notes that Clooney was 26 and Crosby was 51 when they filmed the holiday classic.
Furthermore, some of the most notable scenes were actually unscripted, including the infamous duet between Danny Kaye's Phil Davis and Crosby's Bob while they're donning the Haynes sisters' outfits. Apparently, the two actors were "just playing around on set" and performed the number on a whim. The director, Michael Curtiz, laughed so hard that he kept it in the final cut, according to CNN. Definitely one of the funniest moments in the film, the dance routine was a clear deviation from the script.
Bing Crosby's White Christmas is the best-selling Christmas song of all time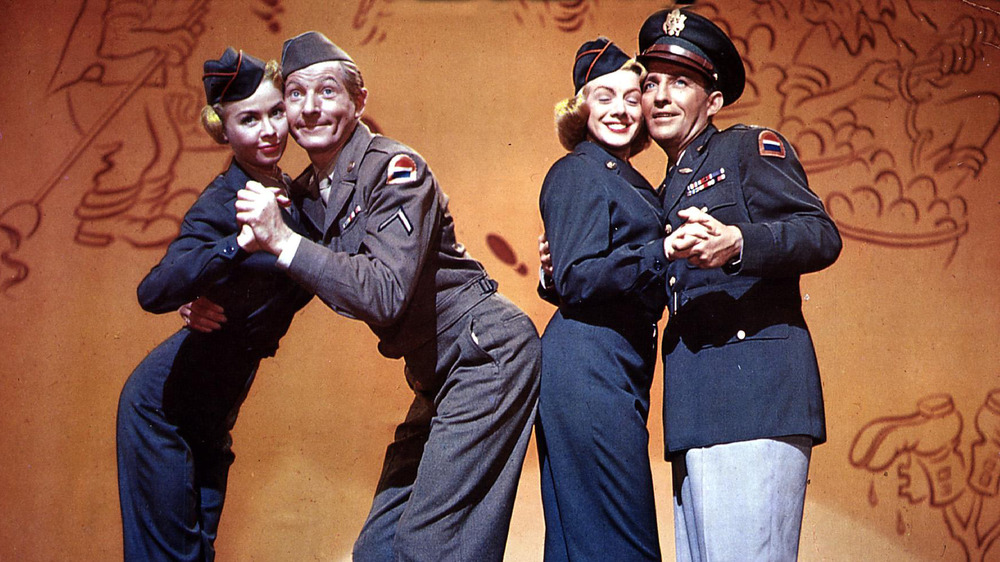 United Archives/Getty Images
With its original popularity combined alongside the uptick in sales following the movie's premiere, the title song "White Christmas" has stood the test of time as a popular holiday tune. Country Living explains that the Guinness World Records labelled it as the best-selling song ever. Furthermore, songwriter Irving Berlin is the only person to ever have presented themselves with their very own Oscar: the Los Angeles Times reports that Berlin won the award for the Holiday Inn rendition of the song while he himself was presenting it.
But, beyond the song's history, White Christmas itself made waves for its litany of catchy songs. Vera Ellen, who plays Judy Haynes, actually didn't join in the singing since she was actually a dancer, Good Housekeeping notes. It's rumored that her parts during each song were dubbed by Rosemary Clooney or Trudy Stevens. 
As for other character trivia, there are a few more surprises that leave fans shocked. It's hard to imagine another person playing the hilarious Phil Davis, but Fred Astaire originally had the part, according to Good Housekeeping. But by the time they shot the film, Astaire had retired and, after exploring a few other options, Danny Kaye took the slot.
Nevertheless, the message, the songs, and the characters in White Christmas have kept audiences coming back for decades — with good reason.