Rosemary Clooney's Net Worth At The Time Of Her Death May Surprise You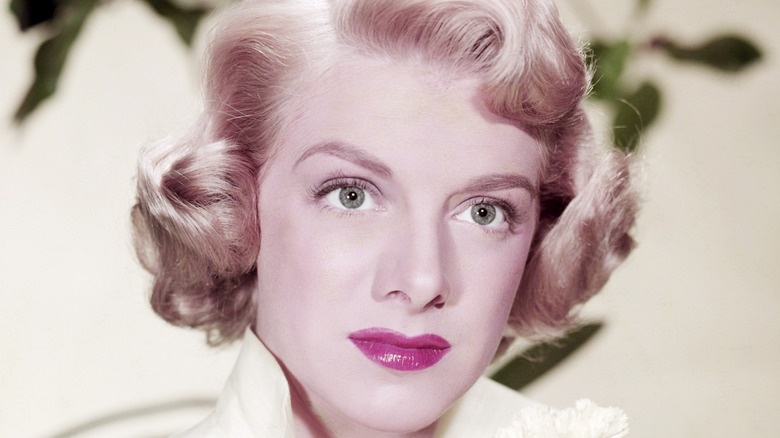 Silver Screen Collection/Getty Images
When younger generations hear the name Rosemary Clooney they may not know who she is but will secretly wonder if she has any relation to the timelessly dreamy actor George Clooney. Although they would be wise not to voice that query out loud — as scores of old-time music lovers would undoubtedly scoff in response — they wouldn't be wrong.
Yes, George had the privilege of calling Rosemary Clooney "aunt" — but she went down in history for being much, much more than that. Long before anyone had heard of George, the older Clooney was famous as a performer known for her "rich voice, uncomplicated style, and impeccable timing,"  as Britannica puts it. Although her meager entry into stardom came when she began singing duets with her sister on the radio, she quickly made a name for herself as a multi-talented solo artist. After signing with Columbia Records, she quickly rose to fame with hits like "Come On-a My House" and "Hey There." It wasn't long before Clooney turned her singing success into a similarly successful film career — you may recognize her from the holiday classic "White Christmas," which she starred in alongside Bing Crosby. Clooney even hosted her own variety show for a hot minute.
Despite this ample success, Clooney's career took a turn for the worst in the 1960s. By the time of her death in 2002, fans wondered if she had anything left in the bank to show for her years in the spotlight.
Rosemary Clooney's net worth pales in comparison to her nephew's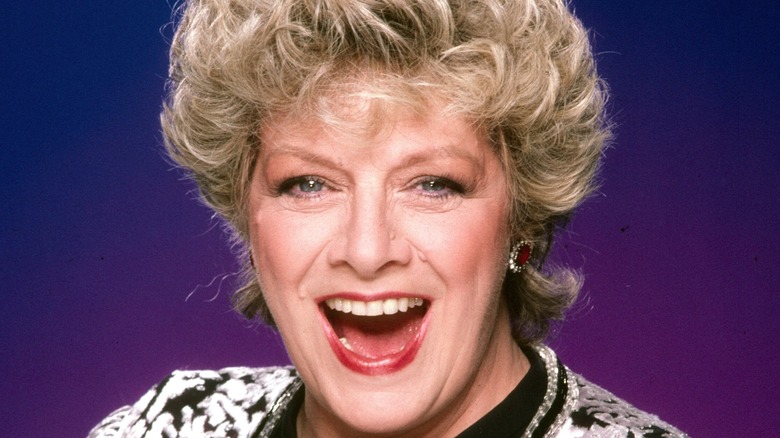 Harry Langdon/Getty Images
The beginning of the end of Rosemary Clooney's career came with the rise of rock music in the 1950s, which led to a widespread disinterest in the jazz genre (via Britannica). By the late 1960s, Clooney's mental health was in decline. Not only was she coping with her stagnant career, but she also witnessed the assassination of her friend, Robert F. Kennedy, and was addicted to prescription drugs. Although she did eventually stage a comeback, her voice had changed quite a bit by then. Even still, she was successful and her later albums garnered much praise.
In 2002, Clooney took home her first — and only — Grammy: the Lifetime Achievement Award (via Wide Open Country). That same year, Clooney died from lung cancer, per Billboard. She was 74 years old. According to Celebrity Net Worth, she still had a fairly hefty net worth of $20 million at the time of her death. However, that's chump change compared to her famous nephew's net worth, which currently sits at around $500 million (Celebrity Net Worth). 
Rosemary not only helped George Clooney get a big break at an early age, but she also taught him about life in the spotlight. "I had my Aunt Rosie, who was famous and then not, so I got a lesson in fame early on," the actor once told Esquire. "And I understood how little it has to do with you. And also how you could use it."
If you or anyone you know is struggling with addiction issues, help is available. Visit the Substance Abuse and Mental Health Services Administration website or contact SAMHSA's National Helpline at 1-800-662-HELP (4357).