Bing Crosby's Net Worth At The Time Of His Death May Surprise You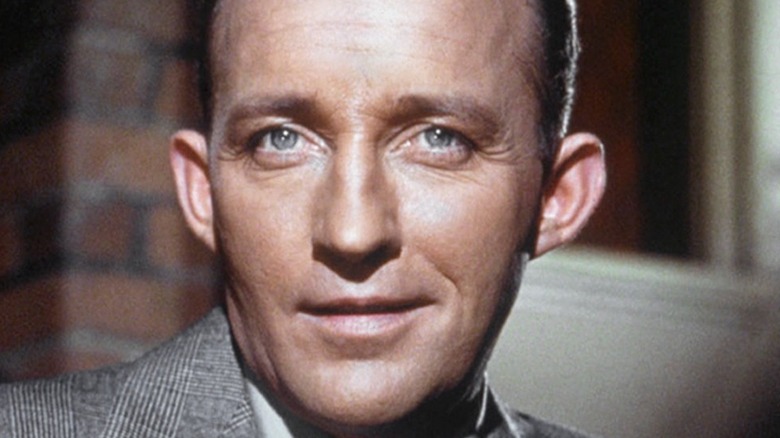 Donaldson Collection/Getty Images
Bing Crosby was one of the most beloved entertainers of the 20th Century with a successful career that spanned over six decades. Throughout that time, the versatile talent could be found on the golf course, in the studio, or acting, joking, singing, and dancing alongside other entertainers like Fred Astaire, Bob Hope, and Rosemary Clooney. 
Wealthy Genius reports that Crosby was a pioneer in the entertainment industry, leading in record sales, radio ratings, and even film grosses from 1930 to 1954. Among his successes are at least 70 films and more than 1,600 recorded songs, including the hit classics "White Christmas" and "Holiday Inn. " IMDb reports that Crosby won 18 esteemed awards, including one Oscar and a star on the Hollywood Walk of Fame. 
Still today, Crosby is admired, especially during the holidays, when his unmistakable voice comes through the radio crooning "White Christmas" and "Happy Holiday," making a sing-along inevitable. 
Bing made his millions in more ways than one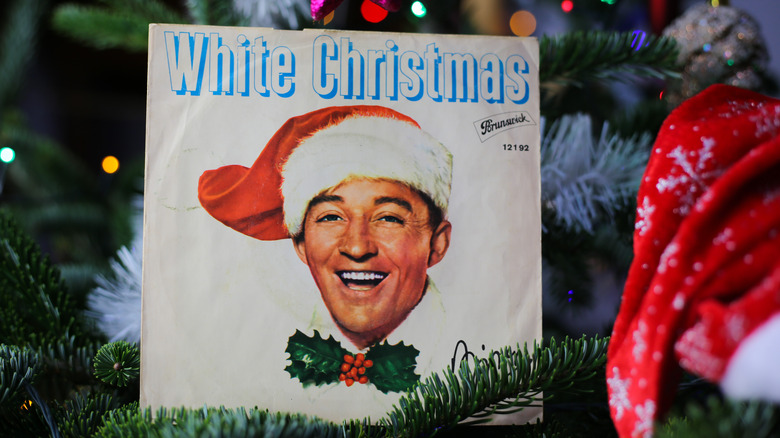 Shutterstock
According to Biography, Bing Crosby had 300 hit singles in the span of his career, as well as one of the most long running and successful radio shows of all time. He is reported to have had as many as 50 million listeners during the most popular time of his radio show, which aired for about 30 years.
In addition to his entertainment career, Bing was an avid golfer and established the Bing Crosby National Pro-Amateur tournament in 1937, which started off as a clam back, and according to Bleacher Report Crosby provided the $10,000 in prize money. Not only did the "Anything Goes" actor lead in the entertainment industry, he was an instrumental force in changing golf forever.
According to Wealthy Genius, Bing was worth a whopping $60 million at the time of his death in 1977. It's reported that into the '70s he continued to earn royalties on some of his movies, including "The Bells of St. Mary's" and "High Society." The Telegraph reports his song, "White Christmas" is the highest selling single of all time.