Theresa Caputo Reveals What It's Like To Encounter Spirits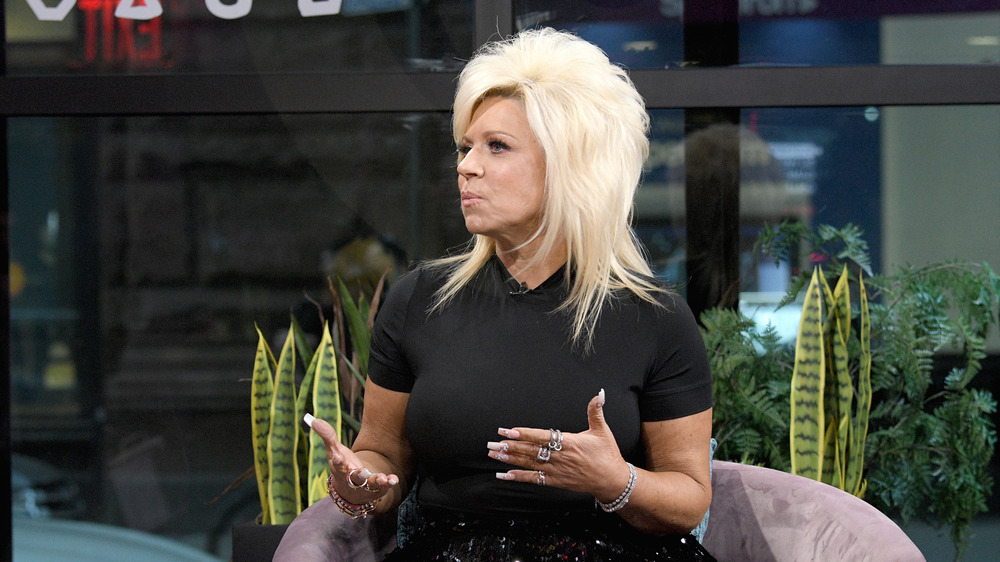 Gary Gershoff/Getty Images
Viewers have been fascinated and moved by Theresa Caputo's abilities for nearly a decade now thanks to her TLC show Long Island Medium. Caputo not only bills herself as a medium but as a grief expert, as people most often seek her services after someone they love has passed on. In this vein, Caputo has released a book geared toward helping people heal from loss and grieve in a way that is productive for their own mental and spiritual health. The book, titled Good Mourning, is a collection of advice and wisdom that Caputo has gleaned from a lifetime of communicating with spirits on the other side. In an interview with New York Live, Caputo discussed these pieces of wisdom and what the experience of communicating with spirits of other people's loved ones feels like to her.
She says that the most common message those on the other side tend to have for their loved ones still living is, "You need to grieve the loss of your job or relationship" or whatever other loss you have experienced before you can focus on grieving the loss of that person. She says we are all in a state of mourning for one thing or another, and learning to mourn healthily is key in order to hold onto the most essential thing we have — "the will to endure."
What it's like to talk to spirits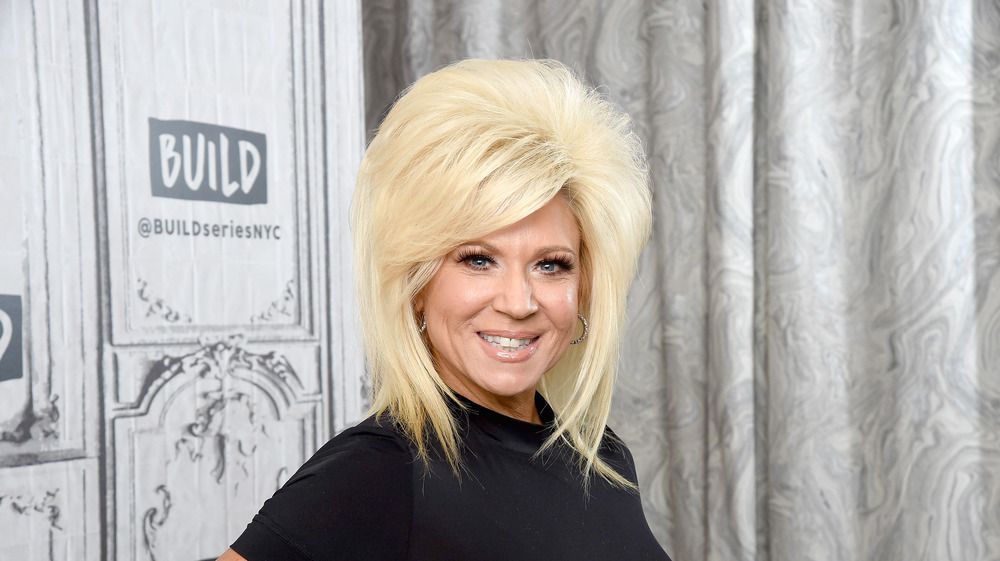 Gary Gershoff/Getty Images
When asked whether she literally sees a person in the room or hears a voice when encountering a spirit, Theresa Caputo explains, "I feel it. I sense a presence. It's not so much I see someone walking  into a room. I can just sense them." Then, she sees symbols that are meaningful to her that identify who it is that is communicating with her. 
Just as she tells the New York Life journalist this, it is suddenly happening in front of viewers' eyes. Caputo is being contacted. She says, "I just saw gardenias and a mother figure; it's a symbol that there is a grandmother stepping forward. I see her in this apron, the big pots, the big pasta pots." The journalist begins to cry as she recognizes the description of her own grandmother. "She makes me feel like you tell your children everything that she used to tell you," Caputo says gently to the journalist, who confirms this sounds like her own grandmother.
Caputo says this is how it often happens. She is not trying to see or hear anyone. They simply "step forward" to be seen and heard. Her one piece of advice for us, as we go about our lives mourning the losses we endure, is, "When you're out and about during your day and you run into someone, everyone is going through a hard time...Just be nice to people." Good Mourning, which came out in early October, has a four-star rating by readers on GoodReads.com.