Kaley Cuoco Shuts Down Rumors She Had A Feud With This Actress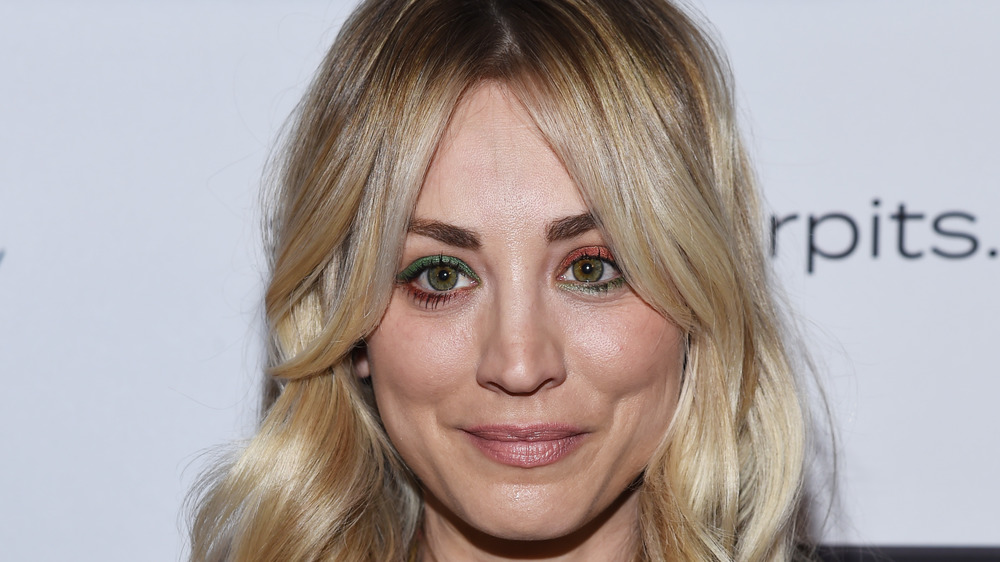 Amanda Edwards/Getty Images
C'mon! Doesn't The Big Bang Theory actress Kaley Cuoco seem like one of the sweetest stars in Hollywood? After all, the 35-year-old is still BFFs with her ex-boyfriend, Johnny Galecki, with Cuoco saying about their split after two years of dating, "Luckily, Johnny and I came out of it so brilliantly. We're closer today than we ever were." The Flight Attendant star is also involved in numerous charities, including the Humane Society (via CBS). She even took time out to praise a restaurant where she lost her wallet in 2019, and the Good Samaritan who returned it (via ET Online).
But there was a rumor that Cuoco had some major beef with another seemingly-sweet actress — Margot Robbie. The stars have something in common, per Fox News, which is that they both play DC Comics character Harley Quinn in different projects — Robbie in the movie Birds of Prey, and Cuoco as the voice of Quinn on an animated show on DC Comics' streaming service. As Cuoco told David Spade during a recent conversation appearing in Interview, "When Harley became kind of a big deal and then when Birds of Prey came out, there were all these stories that me and Margot Robbie were feuding."
But is there any truth behind the rumors?
The truth about Kaley Cuoco's relationship with Margot Robbie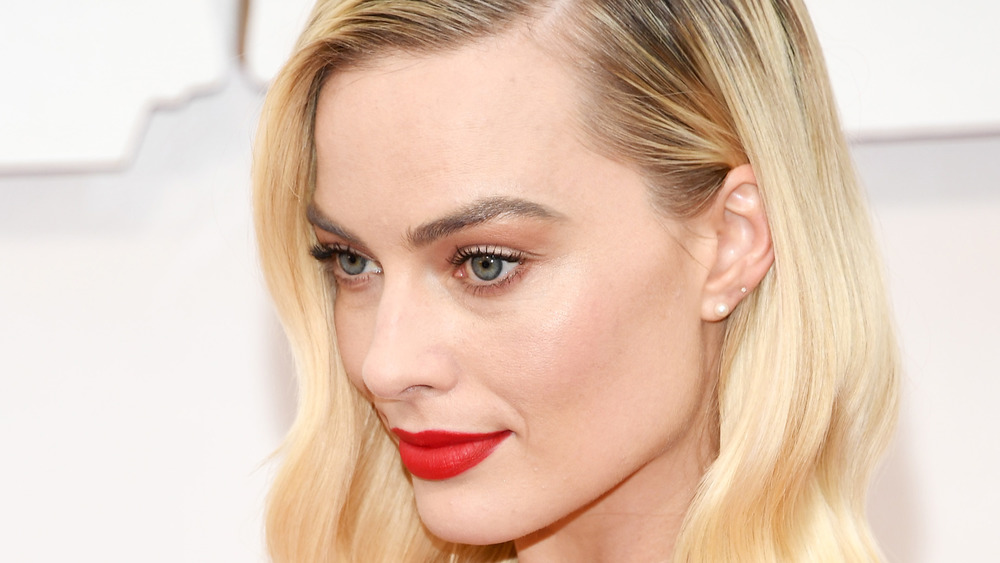 Kevin Mazur/Getty Images
As Cuoco explained to Spade about the rumored feud, "But I've never even met her. I love her. There was an article that came out that said we would not show up together at Comic-Con. We refused to be on the same stage together. Neither of us was even at Comic-Con, okay?"
Spade was quick to note, "I'm sure you would get along with her because she seems like a very light person, very fun, easy to deal with, and sort of treats showbiz like fun." And the comedian is not the only person who thinks very highly of the Australian actress.
Case in point: An article that appeared inThe Sydney Morning Herald in February of 2020 was entitled, "Why everyone loves Oscar nominee Margot Robbie," with one source saying, "She's the real deal." So it seems two likable stars are just that — likable, and not feuding.