Taylor Swift Leaves An Easter Egg For Scooter Braun In New Commercial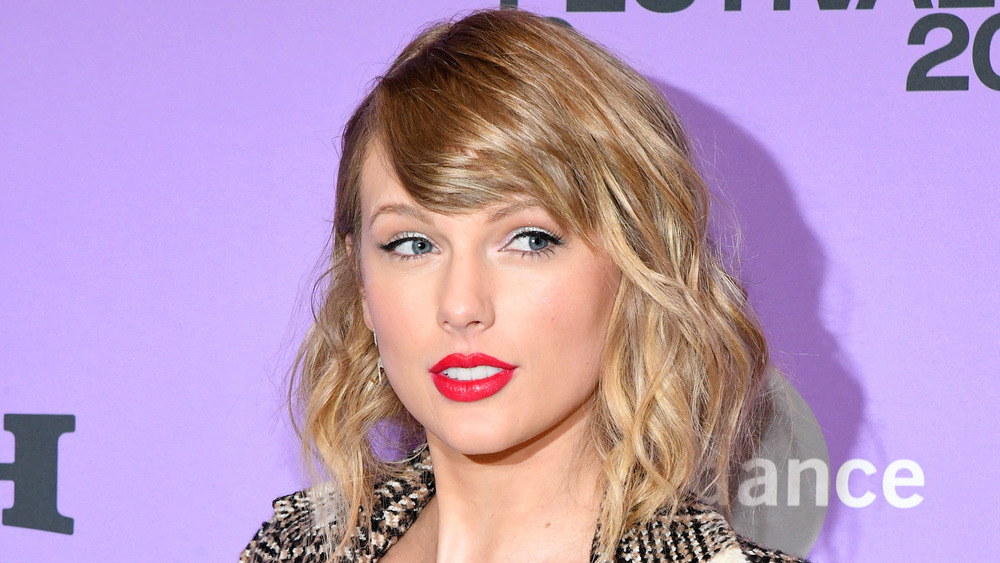 Kevin Mazur/Getty Images
In case you aren't 100 percent up to speed, Taylor Swift is no fan of music manager Scooter Braun. Why? Because he purchased her masters without consulting her, and then sold them to another company called Shamrock Holdings. In other words, the singer no longer owns the rights to her own songs. In response, she has decided to rerecord songs from her albums including Taylor Swift, Fearless, Speak Now, Red, 1989, and Reputation.
Of course, fans are pumped to hear the tracks — they are even theorizing about which album she is currently working on, with eagle-eyed diehards noting the star's choice to rock straight hair may suggest she is on Red, since Swift wore a similar hairstyle during the original Red era. This wouldn't be the first time the star talked to her fans via secret messages, with Swift previously saying, "I love to communicate through Easter eggs. I think the best messages are cryptic ones."
Well, her latest message isn't exactly so subtle — this one is more of an obvious Easter egg for Braun, and let's just say it is safe to assume Swift is still not thrilled with him.
Taylor Swift equates Scooter Braun with garbage, literally
So here's the scoop: Ryan Reynolds' new commercial for Match features a rerecording of Swift's "Love Story" (via E! Online). The ad, which was created by Reynolds' content studio, Maximum Effort, according to Ad Week, tells the story of a "Match Made in Hell," and features the devil himself trying to find love. Of course, his match is slyly named "2020." Get it?
The couple engages in activities daters often do — with a very timely twist. They steal toilet paper, and work out in a gym where all the equipment is closed. Then, comes the moment fans are saying is dedicated to Braun: when the lovers stand in front of an actual dumpster fire. Behind them is another dumpster with a scooter abandoned in front of it. You with us? A "6" is graffitied on the wall, which happens to be the number of albums Braun sold.
Swift, who tweeted the ad out to her fans, was quickly embraced with comments about how good she sounds on the rerecording. So, Taylor, 1. And Scooter, um, 0.