The Show That Made Dan Levy Swear Off Reality TV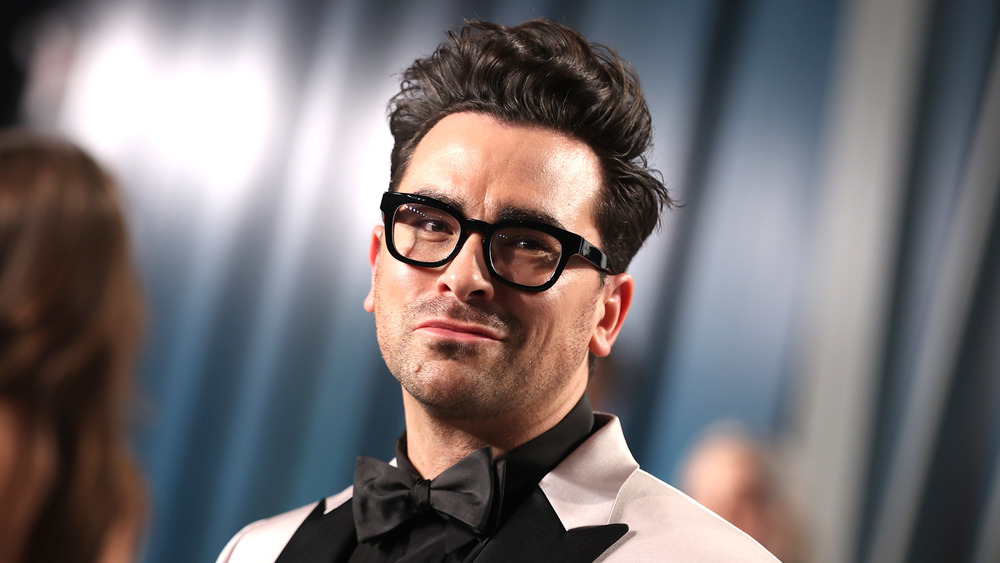 Rich Fury/vf20/Getty Images
Dan Levy is enjoying a helluva year. His beloved TV show, Schitt's Creek – on which the Canadian star produced, acted, directed, and wrote alongside his comedian icon father, Eugene Levy – stormed the 2020 Emmy Awards. Elsewhere, the younger Levy is earning rave reviews for his performance in Hulu's queer holiday romance, Happiest Season, in which he features alongside Kristen Stewart as her long-suffering BFF — and almost runs away with the film. And, similar to his most famous character, the inimitable David Rose, Levy is a lovably sardonic and sharply funny critic of pop culture.
Prior to becoming a fashion icon on Schitt's Creek, and winning multiple Emmys, however, Levy was a popular TV host in his home country. In an April 2020 interview with Variety, the multi-talent discussed how important it was for him to establish himself in showbiz outside of his father's shadow. "It was amazing for me, just in terms of the freedoms it afforded me, and the confidence I was given," the actor-writer explained. "Not just as a host, but as someone who was trying to make a name for myself outside of my dad."
Unfortunately, this goal also led to Dan Levy to doing something that would change his mind about reality TV forever.
Dan Levy's peek behind the curtain ruined reality TV for him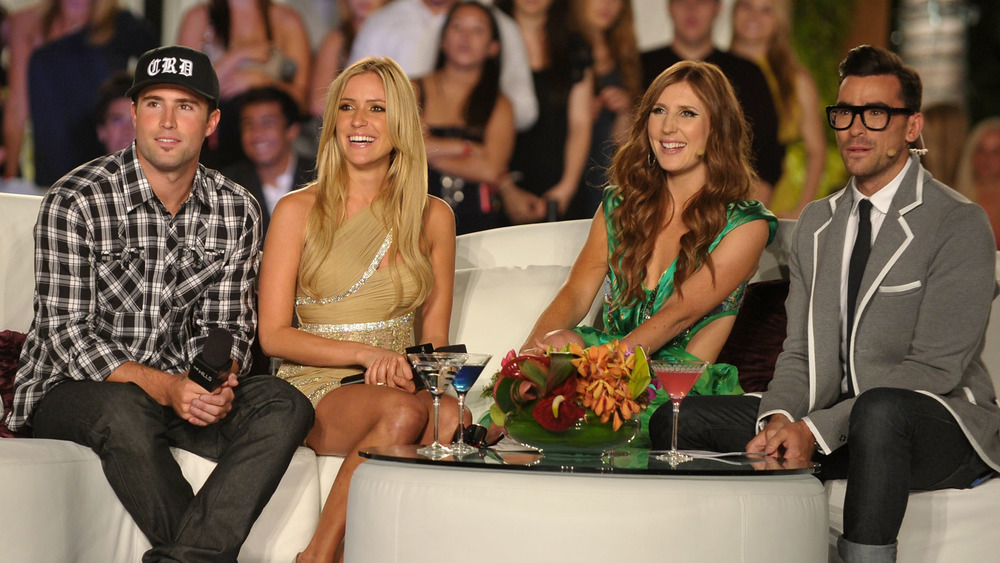 John Shearer/Getty Images
During his time with MTV Canada, Dan Levy worked as a VJ and — somewhat shockingly — was a key part of one of the network's biggest hits. "Before I did [Schitt's Creek], I was working on MTV with The Hills for a long time, a show that some people might know," Levy revealed on The Tonight Show Starring Jimmy Fallon in November 2020. He then clarified, in case anybody was confused about his level of participation, "I was doing the after-show." 
Although Levy admitted to loving The Hills (just like the rest of us), he confessed that working behind the scenes kind of ruined it for him, too. "When you work so closely with a reality television show ... it kind of takes the magic out of the experience of watching reality television, because you kind of end up knowing too much about how it works," Levy explained. However, the COVID-19 pandemic and the ensuing lockdown later caused him to reevaluate his position. Levy shared, "I had quite literally watched every show on television, and so I finally just resolved myself to accepting the fact that I only have reality TV left — not to diminish the genre."
Nowadays, reality TV is all the Schitt's Creek star watches, with Levy name-checking The Real Housewives of Atlanta and Below Deck: Mediterranean as his current faves. Hey, if Andy Cohen ever feels like taking a break from hosting the after-shows, he knows who to call.